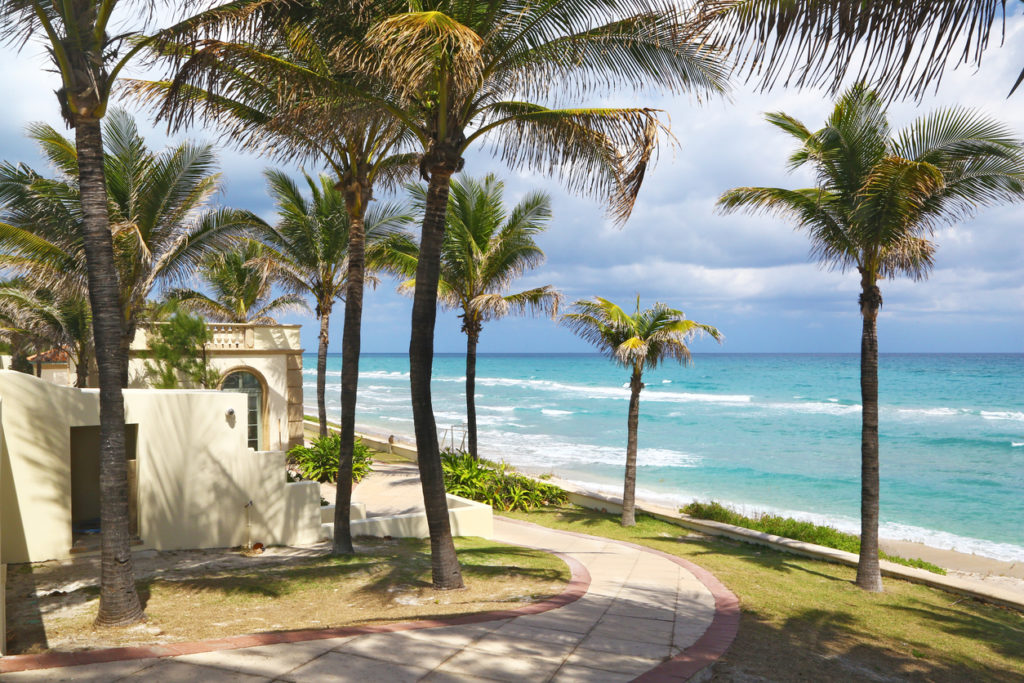 While the spirit and ambiance of Palm Beach seem encapsulated in the pretty floral dresses created by Lilly Pulitzer, its busy avenues and luxury hotels remind travelers that Palm Beach is a haven for the rich and famous. There's a certain vibe of luxury impossible to miss in Palm Beach, that feeling that the resort town is rather an exclusive summer retreat than the usual US coastal town. However, despite its posh atmosphere, luxury boutiques, and elegant hotel resorts, Palm Beach is not stuck in its original way. Millennials have found their way into the city's audience, and so did travelers of all ages curious to discover the magic of Palm Beach and to enjoy its pastel colors and exotic cocktails.
Whether you're planning a weekend getaway with your girlfriends, a fun group adventure or a romantic escape, Palm Beach has all you need to keep you happy and entertained. From the superb lunches served at refined dining venues like Café Boulud and the beach days caressed by the Floridian sun to the jazz nights and wine tasting experiences, Palm Beach delights visitors with an idyllic setting for a relaxing holiday.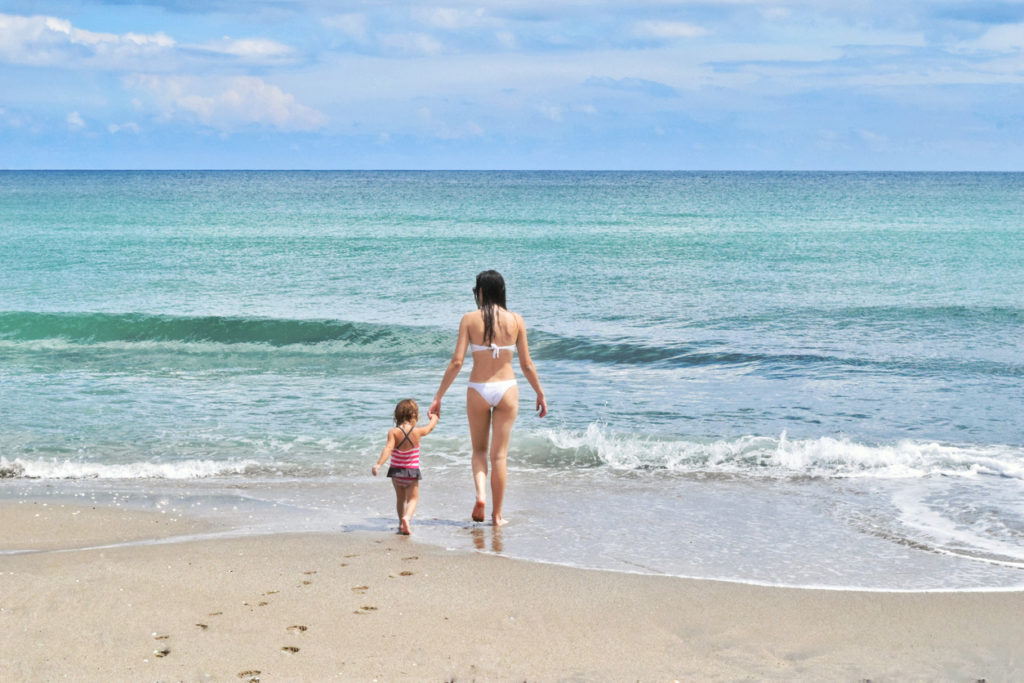 What to see in Palm Beach
History has beautifully woven into the city's present creating a fascinating world of wonder and elegance. A visit to the Flagler Museum unveils the sophistication of Palm Beach and the effect that Henry Flagler has had on the city. This grandiose 75-room Gilded Age house was a gift from Flagler to his second wife. Each room has many stories to tell about the famous guests that once enjoyed the owners' company while the courtyard dazzles with superb ocean views.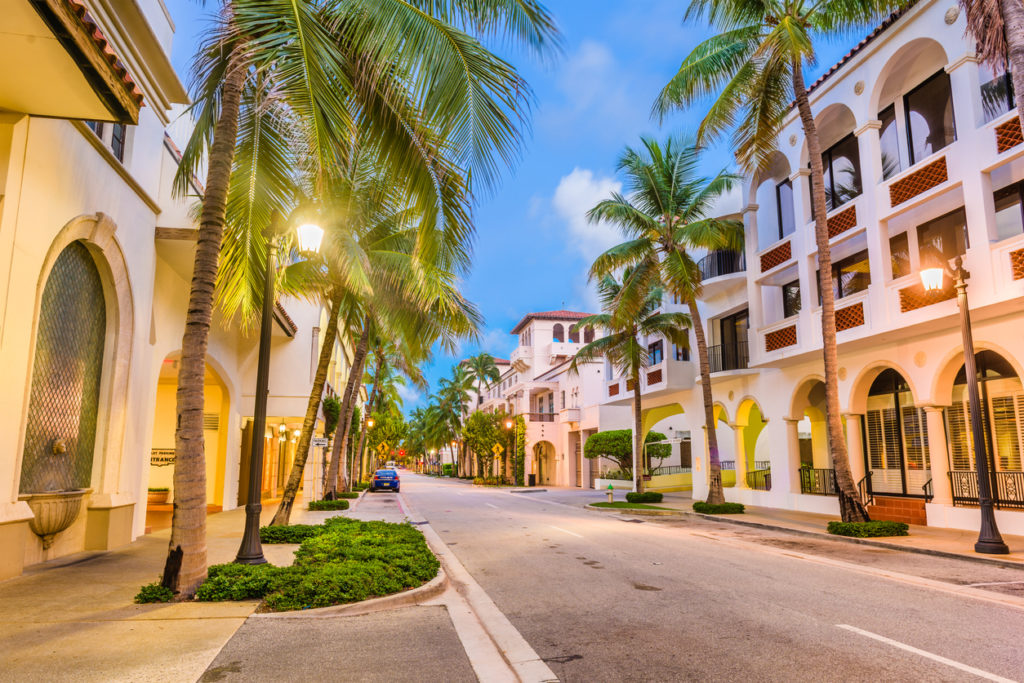 If you're fascinating with Henry Flagler's visions, head to The Breakers too, a fabulous Italian Renaissance-style resort built in 1896 and reinvented by his descendants after the fire that took place in 1925. This decadent and extravagant structure, characteristic to the Gilded Age, exudes opulence and luxury. It was the catalyst that launched the Florida tourism and is still open today, ready to welcome wealthy guests with its spectacular painted arched ceilings, crystal chandeliers, and HMF, one of the most beautiful bars in Florida.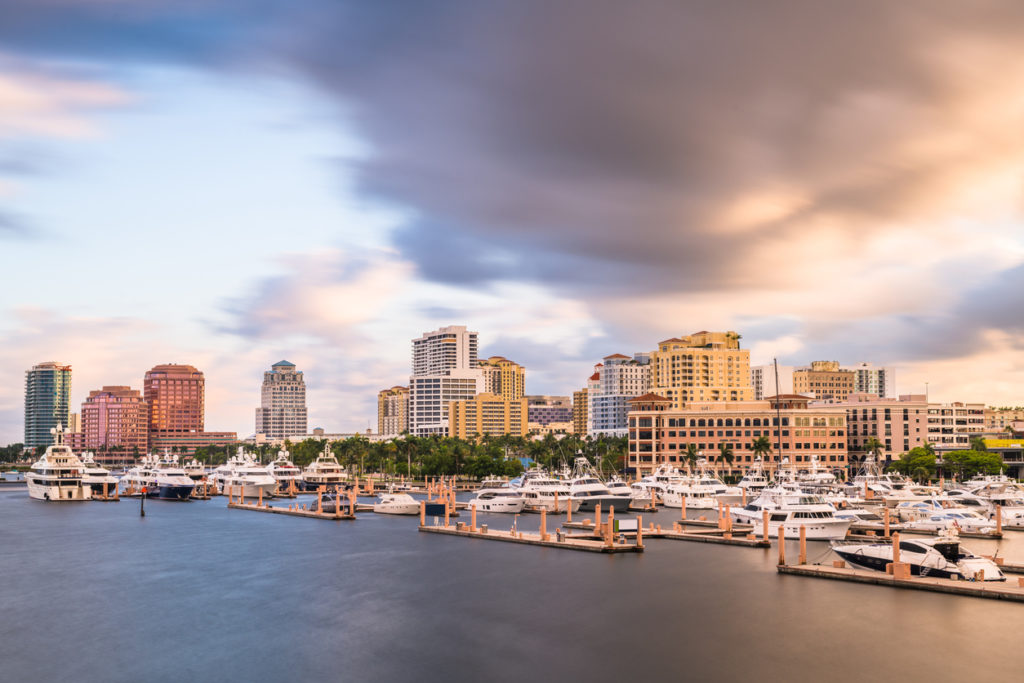 Discover the tropical universe of Palm Beach with a visit to the Botanical Garden at the Society of the Four Arts. The island of Palm Beach is home to an impressive variety of native tropical plants, and a tour of the Botanical Garden familiarizes you with the superb local flora.
If you're up for a shopping session or some window shopping, Worth Avenue is going to take your breath away. Home to designer boutiques like Tiffany's and Lilly Pulitzer, this is the Palm Beach's Rodeo Drive. However, don't just walk in a straight line. Be adventurous and discover the hidden alleyways too, each charming and intriguing and guarding interesting stories.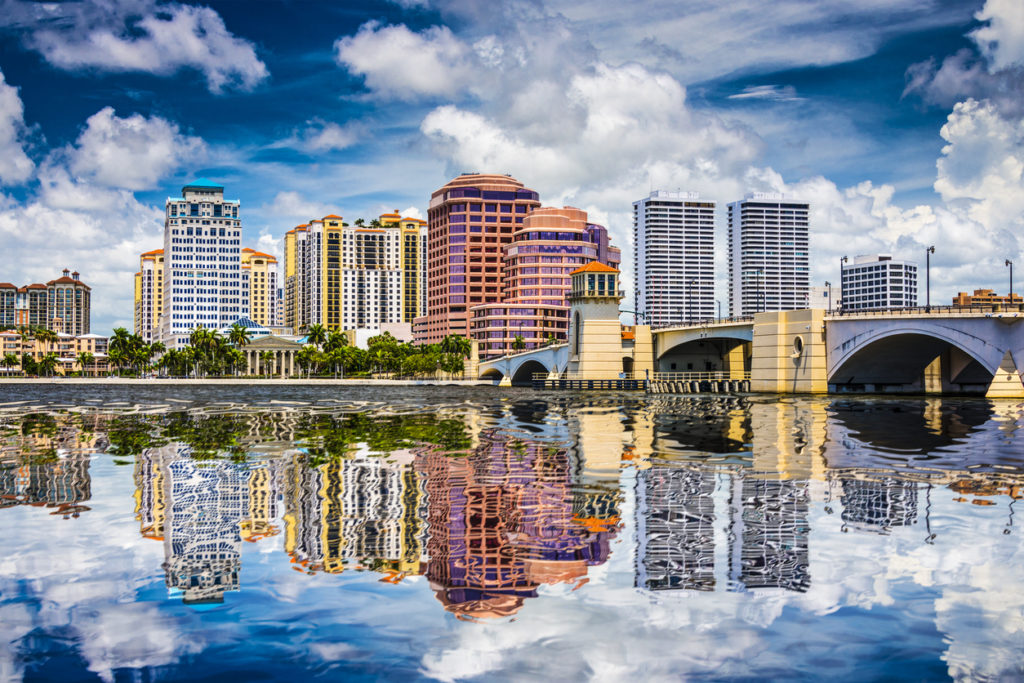 What to do in Palm Beach
Palm Beach's neighbor, West Palm Beach, developed as a resort city due to its access to many nearby beaches, completes this tropical getaway painting and adds the magic touch of sun, sand, and ocean waves. The area is fringed by 47 miles of pristine Atlantic coastline enchanting visitors with stretches of soft sand and excellent conditions for practicing a variety of water sports.
The Municipal Beach in Palm Beach is ideal for lazy days in the sun while sipping cocktails at the shade of your parasol, but if you're craving for adventure and surf waves, we recommend a trip to the Clark Avenue Beach that welcomes surfers with ideal tides and locals with a serene ambiance. Since there's no parking nearby, those who want to enjoy this beach usually walk by foot from their residences or hotel rooms.
If you're planning to discover more of Palm Beach's area, you'll stumble across beautiful beaches, like the Boyton Beach Oceanfront Park, an idyllic beach adorned with canopy-covered walkways and a hardwood boardwalk and ideal for families with kids. The beach provides umbrella and lounge chair rentals and comes with its own playground.
For snorkeling and some peace and quiet, Coral Cove Park is what you've been looking for. An underwater adventure will intermediate encounters with sea turtles, eels, and sharks, while the beach itself creates a serene ambiance for relaxing in the sun.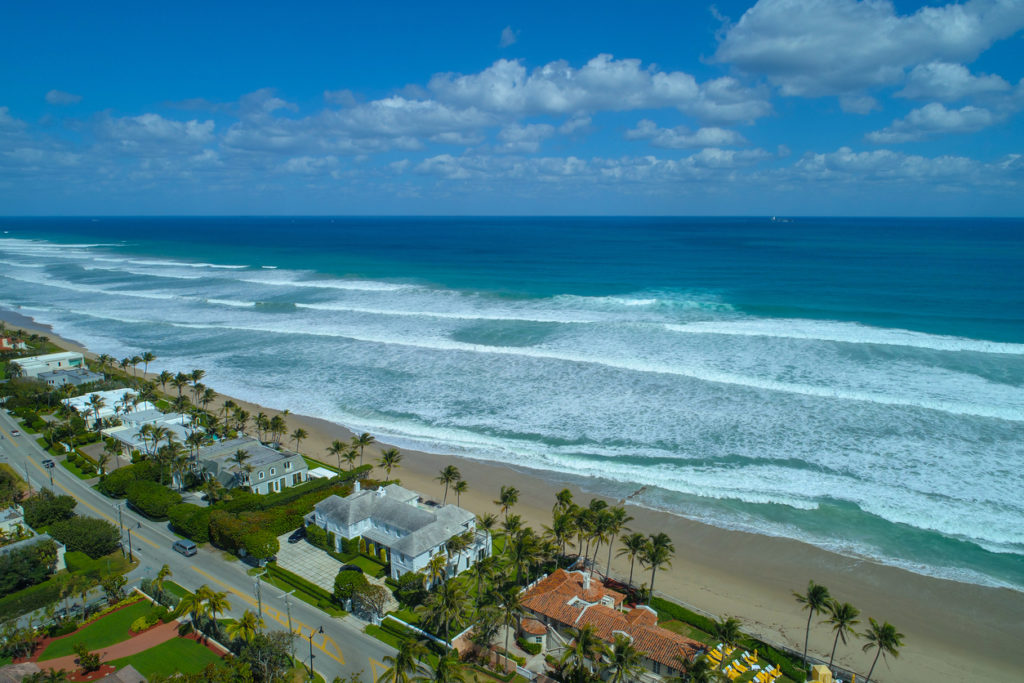 Between West Palm Beach and Boca Raton awaits Delray Beach, a stretch of soft sand caressed by calm waves and warm waters, beautifully decorated with photogenic sand dunes. A trip to Juno Beach rewards you with superb views of the ocean and excellent swimming and fishing spots, while a day spent on the golden sand of Lake Worth Beach invites you to unwind in a relaxing atmosphere and dine at Benny's on the Beach, one of the most popular oceanfront restaurants in the area.Golfing and biking are great ways to alternate the hours spent in the sun with fun activities, as is a sunset cruise for a chance to admire the city skyline while sipping a cocktail or attending a cultural event organized by The Society of Four Arts.
If you enjoyed this article you may also like: https://www.purevacations.com/the-gulf-coast-of-florida/