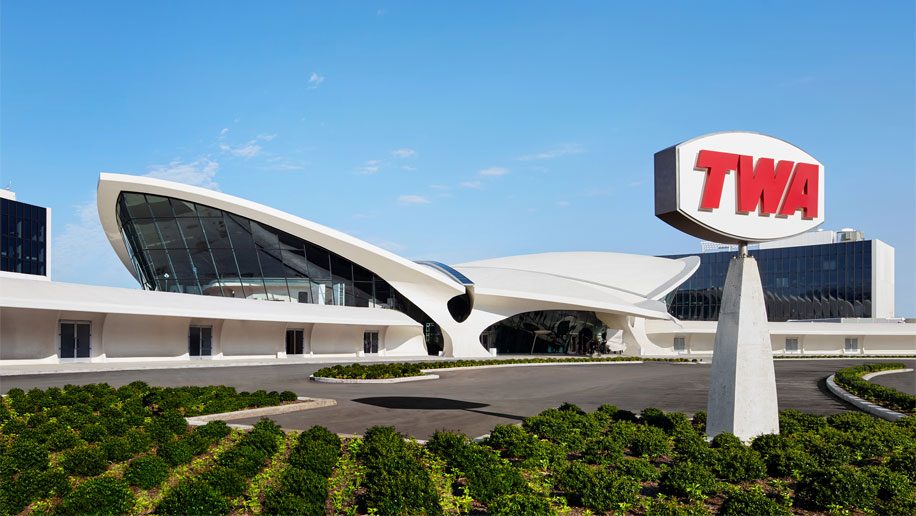 The TWA Hotel at New York's JFK Airport has opened in the 1960's terminal building used originally by Trans World Airlines until 2001.
The hotel is truly unique and features 512 rooms, a cocktail bar in a Lockheed Constellation 'Connie', another bar in the retro red-carpeted lounge, a 'Departures Hall' with takeaway food options, 'flight tube' corridors leading to Jet Blue's Terminal 5, and a rather special shop selling TWA memorabilia with a museum too.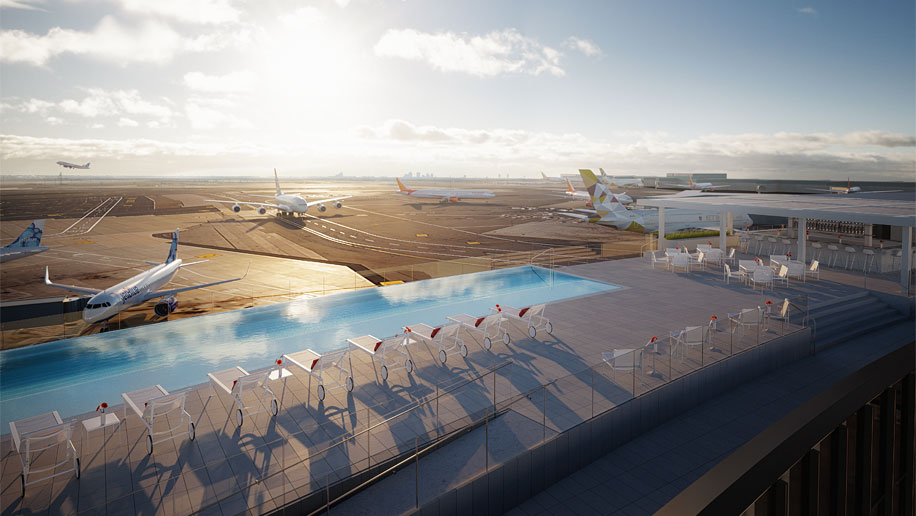 You can relax in the rooftop swimming pool, observation deck and bar with views over New York's JFK runway 4. The hotel also says it is planning to offer Blade helicopter services into New York's Manhattan Island too.
The terminal was listed on the National and New York State Registers of Historic Places in 2005, seen as an emblem of the glamour and excitement of the Jet Age.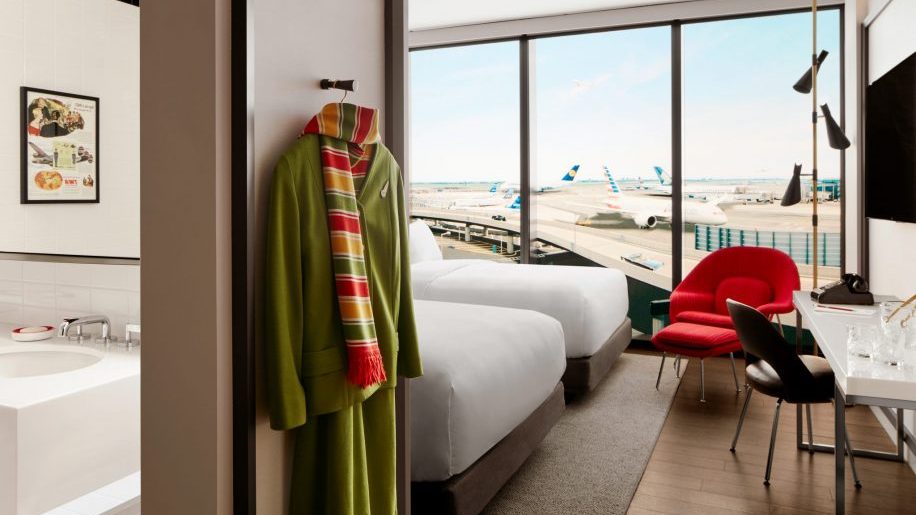 The TWA Hotel's guestrooms have views of JFK's runways and the historic TWA Flight Center.