Oregon has 10 ski areas fit for every skiing level and every budget. From luxurious mountain resorts to local ski areas, this state provides the perfect setting for a variety of winter sports and offers some of the most diverse skiing in the country.
Mt. Bachelor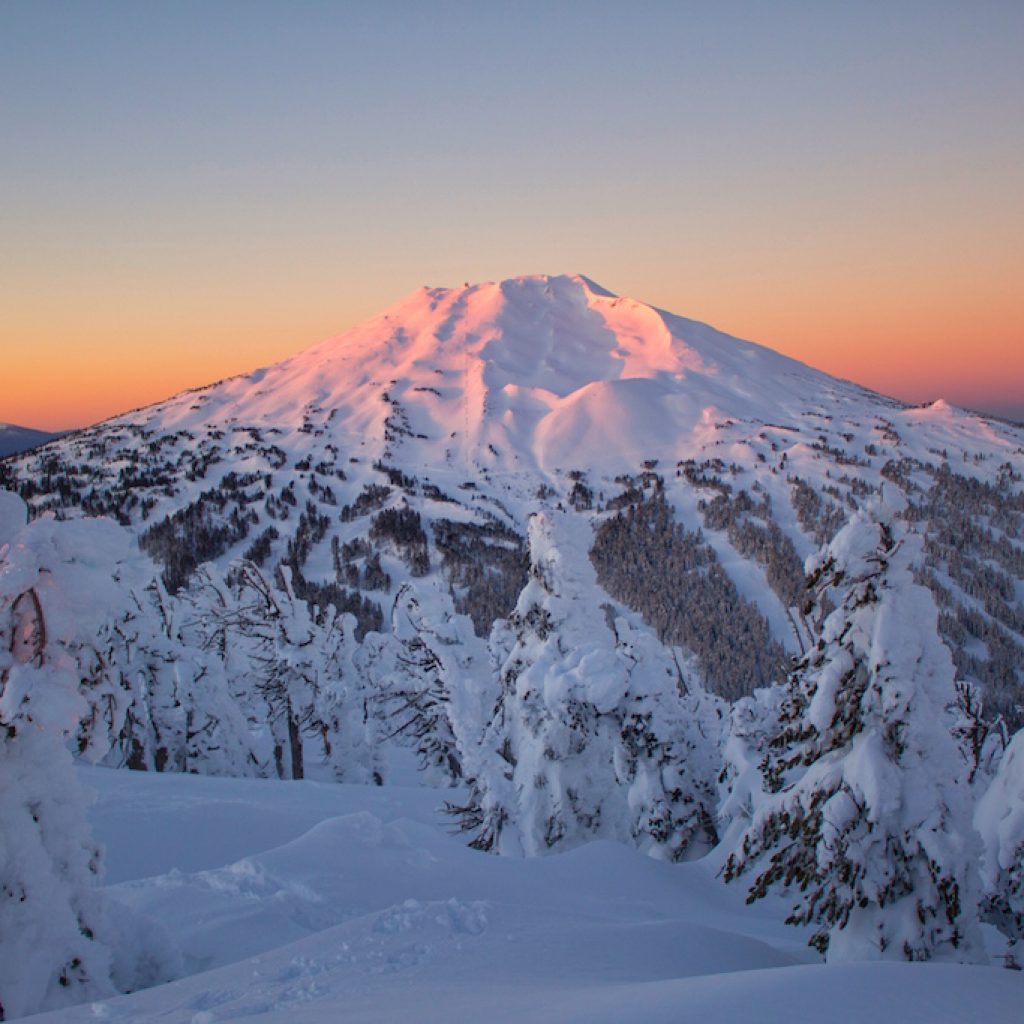 The biggest ski area in Oregon is Mt. Bachelor situated close to the town of Bend. The area welcomes skiers with a variety of slopes and has the ideal facilities for snowboarding and many other winter sports.
Mt. Bachelor is a dormant volcano formed 15,000 years ago and offers access to the highest ski elevation in the state and Washington and 4,300 acres of terrain accessible by lifts. The mountain is loved for its light, dry snow and for its family-friendly ambiance. New skiers and snowboarders will love it here. They will find slopes designed especially for their level of "expertise" and a free beginner's lift that will take them gently up and down the slope.
However, this doesn't mean expert skiers will get bored here. They will find plenty of steep runs and challenging slopes to test their limits and enjoy many days on the slope. A true playground for skiers and snowboarders, Mt. Bachelor offers world-class skiing and snowboarding. It has 100 km of slopes and 25 km of ski routes. It also lures visitors with snowshoeing tours, sled dog rides, and Nordic skiing. The season lasts from November through May and guarantees fluffy snowfall during the entire time.
After a day spent skiing, return to Bend and try the food at the many restaurants and gourmet food trucks in town. The menus abound in specialties from all over the world. Deschutes Brewery has been brewing beer since 1988 and will tempt you with a variety of craft beers.
Mt. Hood
Timberline Lodge, Mt. Hood Meadows, Cooper Spur, and Mt. Hood Skibowl are guarded by the beautiful stratovolcano called Mt. Hood. This ski area is blessed with spectacular terrain and breathtaking views.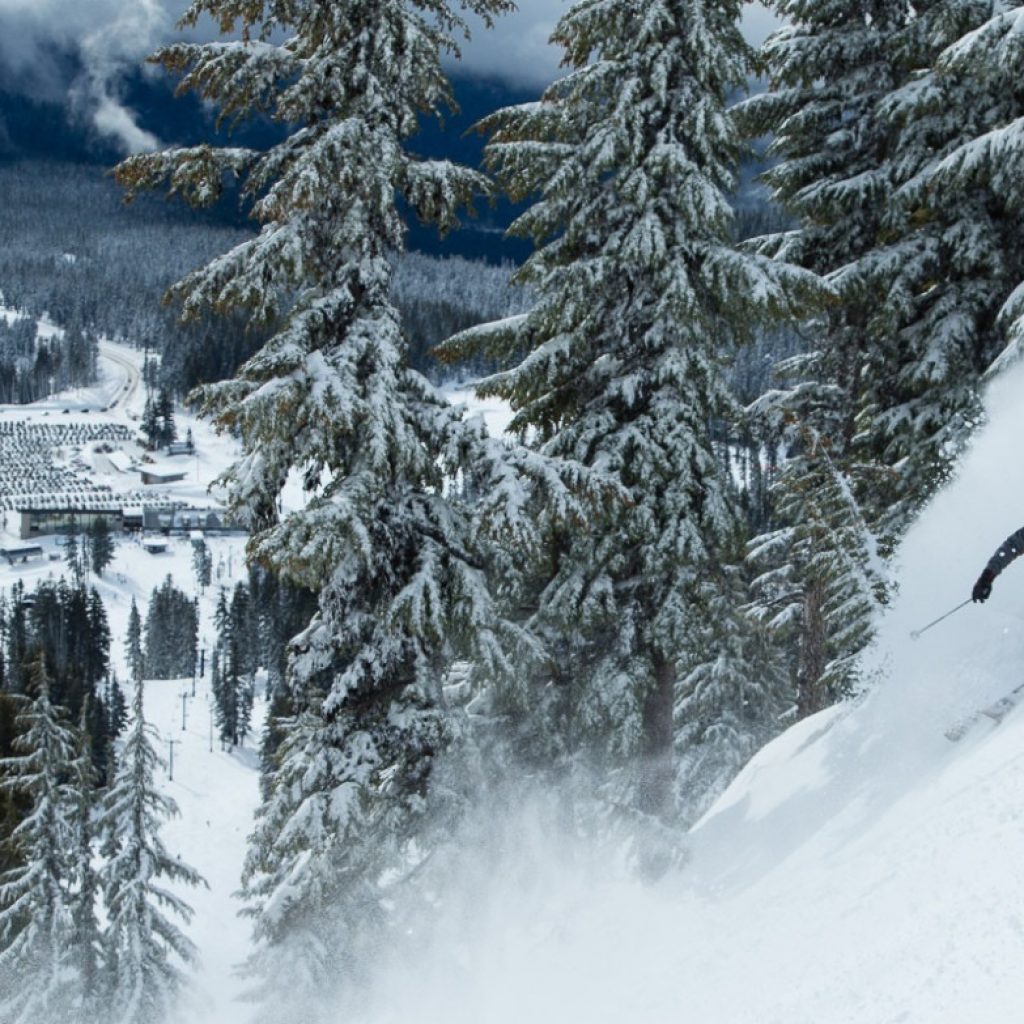 Mt. Hood Meadows is most popular for its 90 km of slopes and 11 lifts that transport skiers and snowboarders to the fluffy and light snow they've been dreaming of since summer. The ski resort takes skiers across beautiful undulating valleys and bowls and keeps them busy for days and days.
Both beginners and expert skiers will find the perfect slopes waiting for them here. The highest-lift served elevation is at 7,300 feet, from where you'll be able to admire some of the most beautiful views you've ever seen. There are more than 2,150 acres of perfect snow ready to provide the backdrop for fabulous days spent skiing or snowboarding.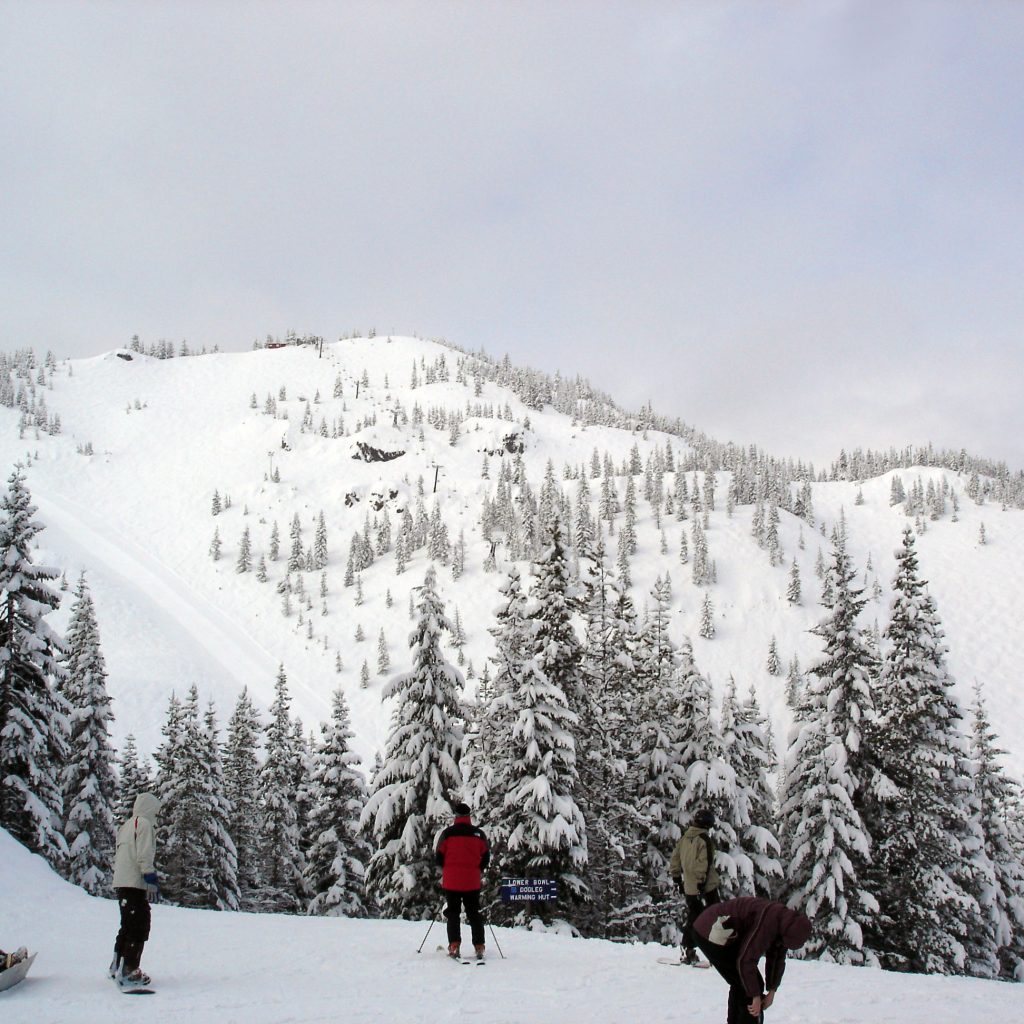 Mt. Hood Skibowl awaits winter sports aficionados with 65 km of slopes, 9 lifts and a vertical drop of 1,500 feet. This ski resort is also known for being the largest night ski area in the country. The ski area has 34 fully lit night run across 960 acres, two fully lit terrain parks for adventurous freestylers, and the most Black Diamond runs in Oregon.
But there's more to Skibowl than its runs! The resort also draws crowds with its cosmic tubing equipped with laser light shows, black lights, LED lights, and rocking music. The tubing area is huge and can be accessed via a dual conveyor lift.
Timberline is situated near the top of Mt. Hood and is the perfect base to discover the three neighboring ski areas. It has lifts that will take you up to 2,603 m and offer access to 31 km of slopes. Here you'll also find the longest ski season in North America that lasts from November through Memorial Day. Tourists who choose to spend their holiday in Timberline also have the opportunity to enjoy snowcat rides to the top of Palmer. The Timberline Lodge is cozy and family-friendly, offering the perfect setting to relax after a full day on the slopes.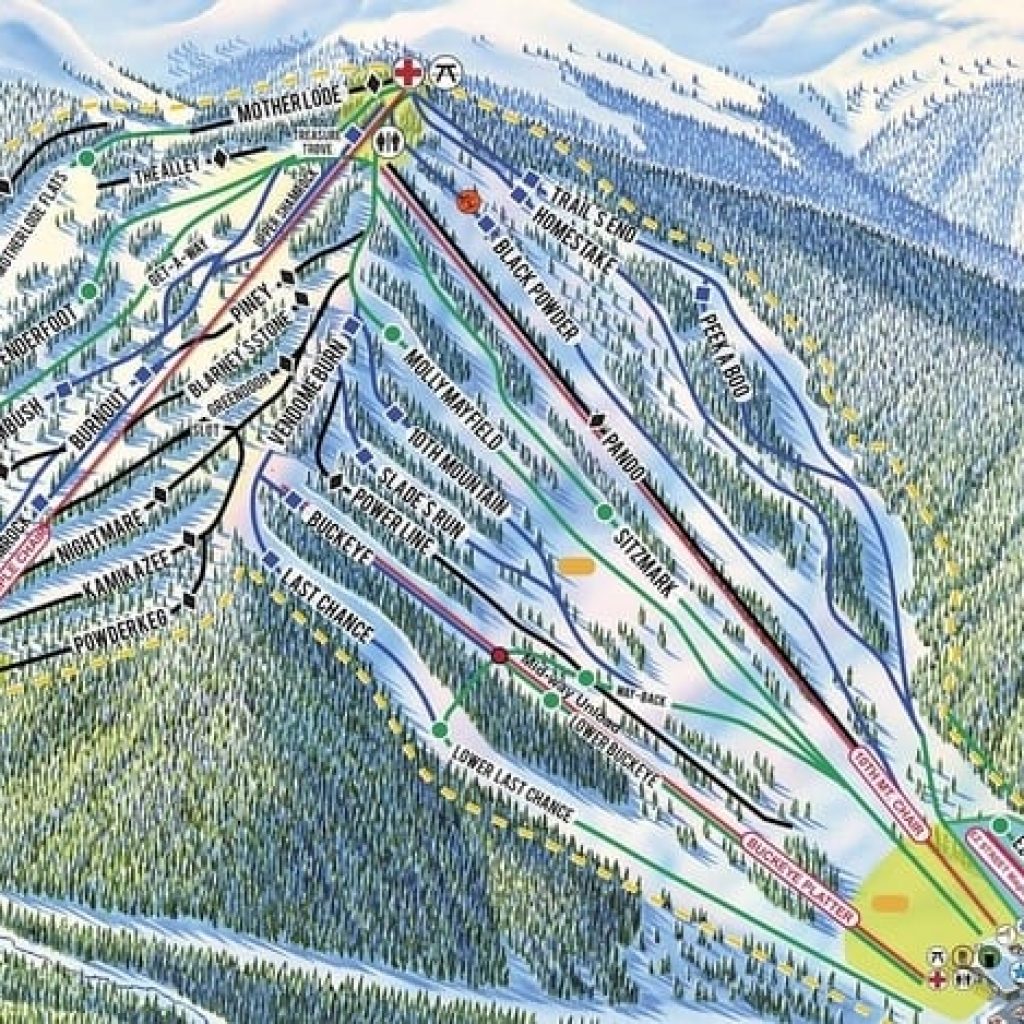 The Cooper Ski Area & Tubing Park invites beginners and intermediate skiers to test the 50 acres on Mt. Hood's North Face. The Cooper Spur Mountain Resort is a family-friendly destination and provides the perfect space for a family reunion. The ski resort is a 50-acre winter playground where you'll find ten ski runs and two lift-served tubing runs. The Charming Alpine Lodge is perfect for visitors to warm up and relax before and after enjoying the slopes.
Mt. Ashland
The highest mountain in Southern Oregon's Siskiyou range, Mt. Ashland offers both day and night fun on the slopes. Skiers and snowboarders enjoy a drop of 1,150 vertical feet and have access to an impressive terrain park and four chairlifts that will take them to 23 trails.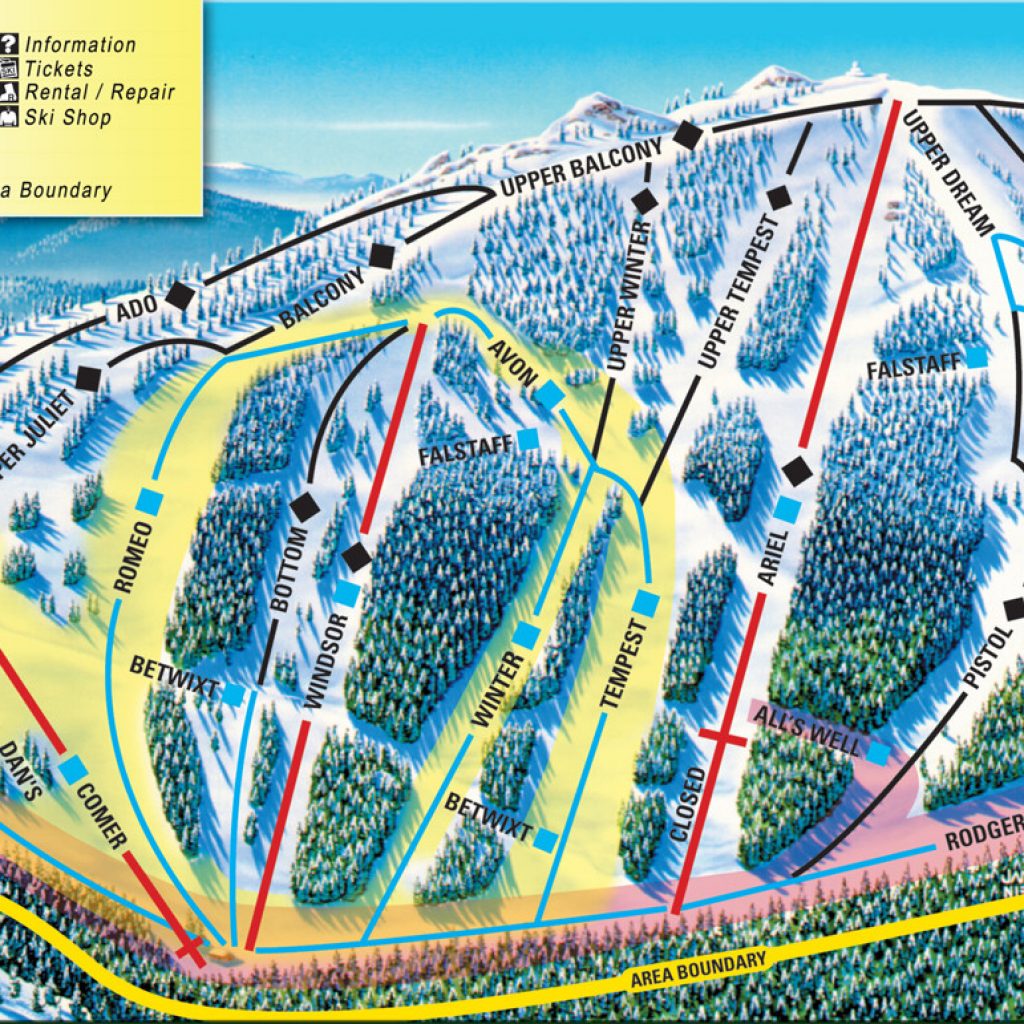 Expert skiers love the challenging runs such as Ado and Balcony where they can enjoy some of the best skiing in their life. After a day spent skiing, the town of Ashland awaits 30 minutes away with beautiful restaurants, cozy bed and breakfasts, and a vibrant arts community.
Hoodoo Ski Area
Hoodoo Ski Area is an exciting destination for beginners, intermediate and expert skiers. The backside of Hoodoo has deep and challenging runs while the front side awaits with elegant and gentle slopes. Night skiing is always fun in Hoodoo and you'll want to repeat the experience as often as possible.
The ski slopes in Hoodoo Ski Area are on a big, rounded butte and provide access to a wide-open terrain. The Blue Valley run is the playground of freestyle skiers and snowboarders who love the rails, jumps, and tabletops.
Oregon surprises visitors with wonderful ski resorts and some of the best ski runs in the country without compromising their budgets. However, if you're willing to spend more for your ski holiday, you can always choose to book a ski safari in Oregon that offers a 10-night skiing holiday and offers you the opportunity to enjoy the fabulous slopes in the best ski areas in the state.