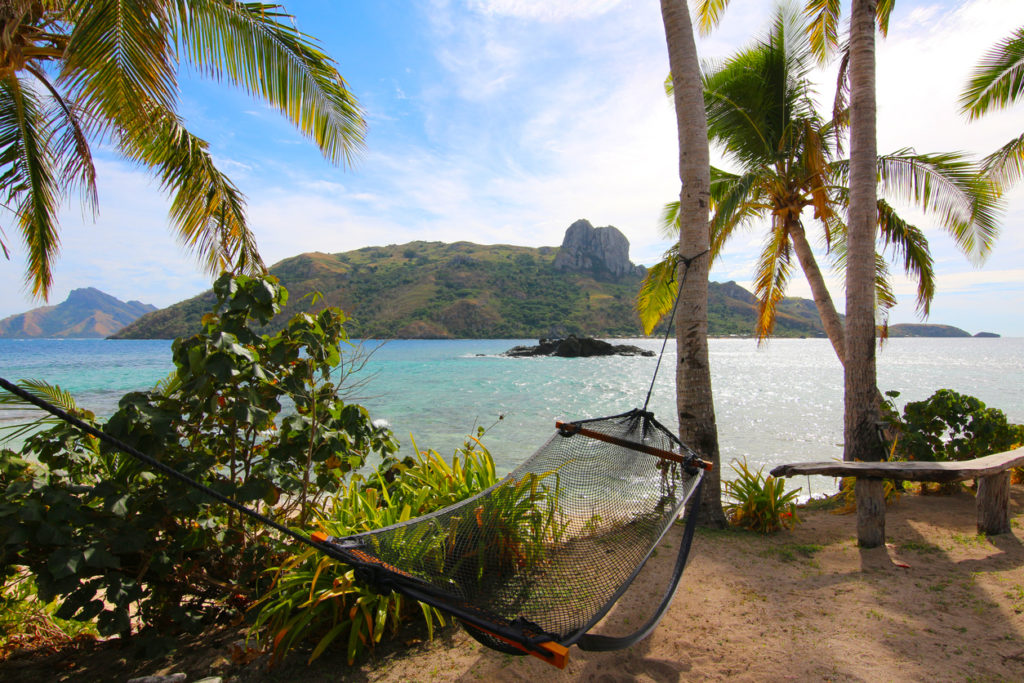 The island nation of Fiji is a place that seems to defy all logic. It's as if the earth itself has opened up to offer a glimpse of its molten core, with steaming rivers and bubbling lakes dotting the landscape. Here, amidst this otherworldly backdrop, you'll find a warm and welcoming culture – a stark contrast to the harsh conditions of the natural environment.
Whether you're looking to relax on one of the many sandy beaches, explore the verdant forests or get up close and personal with some of the most exotic wildlife on earth, Fiji is sure to surprise you.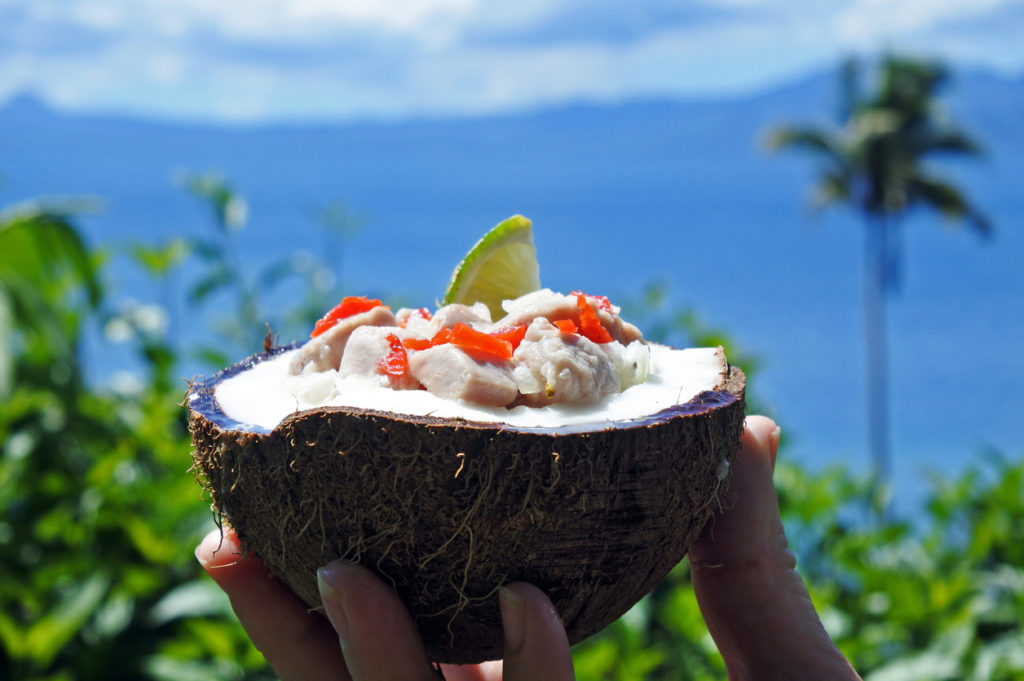 Get to know the archipelago of Fiji.
Fiji shelters more than 300 islands scattered across the South Pacific Ocean. The two largest and most inhabited islands are Viti Levu and Vanua Levu, which account for more than 87% of the country's population. Suva, Fiji's capital city, is located on Viti Levu.
The islands of Fiji were first settled by Melanesian people around 3,500 years ago. Later waves of Austronesian and Polynesian migrants arrived, and between the 15th and 19th centuries, the islands were an essential stopover for European explorers and traders. Since gaining independence from Britain in 1970, Fiji has been through several military coups and periods of political turmoil, but the country is now relatively stable.
Fiji is a melting pot of Melanesian, Polynesian, Indian, Chinese, and European influences, reflected in the island nation's food, music, dance, and art. If you're looking for an idyllic island getaway, then Fiji is the perfect destination. With its stunning natural beauty, rich culture, and friendly people, Fiji will stay in your heart long after you've left its shores.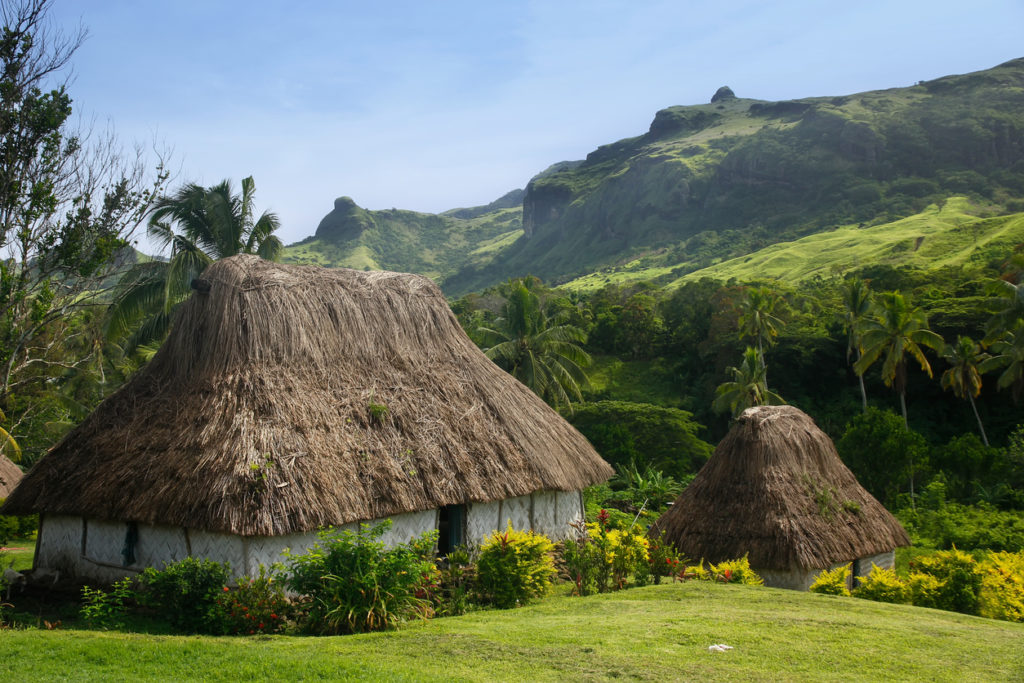 Discover the cornucopia of islands.
The Fiji islands are breathtakingly beautiful. Each island is unique and has something special to offer. The most popular islands are Viti Levu and Vanua Levu, which offer many resorts, restaurants, and activities.
Viti Levu
The largest of Fiji's islands, Viti Levu is home to the country's capital city of Suva and a wealth of natural wonders. The island is ringed by coral reefs and boasts a dramatic interior with rainforest-clad mountains and rushing rivers. Visitors can explore the island by car, motorcycle, or bus or enjoy numerous adventure activities such as hiking, rafting, and zip-lining. There are also plenty of opportunities for relaxation, with idyllic beaches, hot springs, and spa treatments all on offer.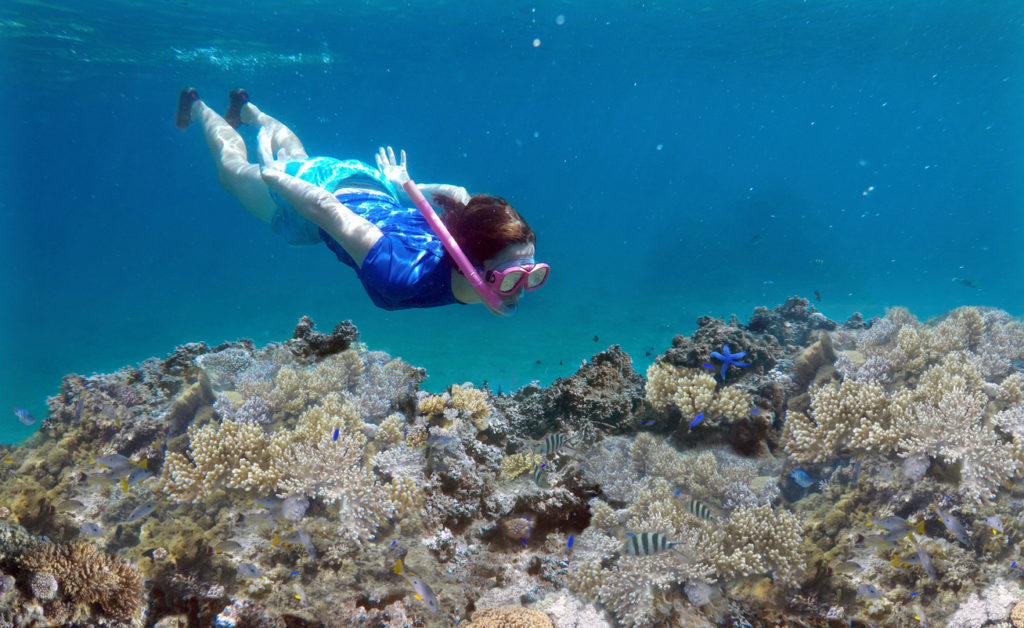 Vanua Levu
Vanua Levu is the second-largest island in Fiji and welcomes visitors with some of the country's most stunning natural scenery. Dominated by Mount Tomanivi, an active volcano, and invaded by dense rainforest, rugged coastlines, and pristine beaches, this is one island created to be memorable. Travelers have plenty of fun activities, including diving, snorkeling, fishing, and kayaking. Culture buffs should check out the cultural sites on the island, such as the Levuka Historical Port Town, a UNESCO World Heritage Site.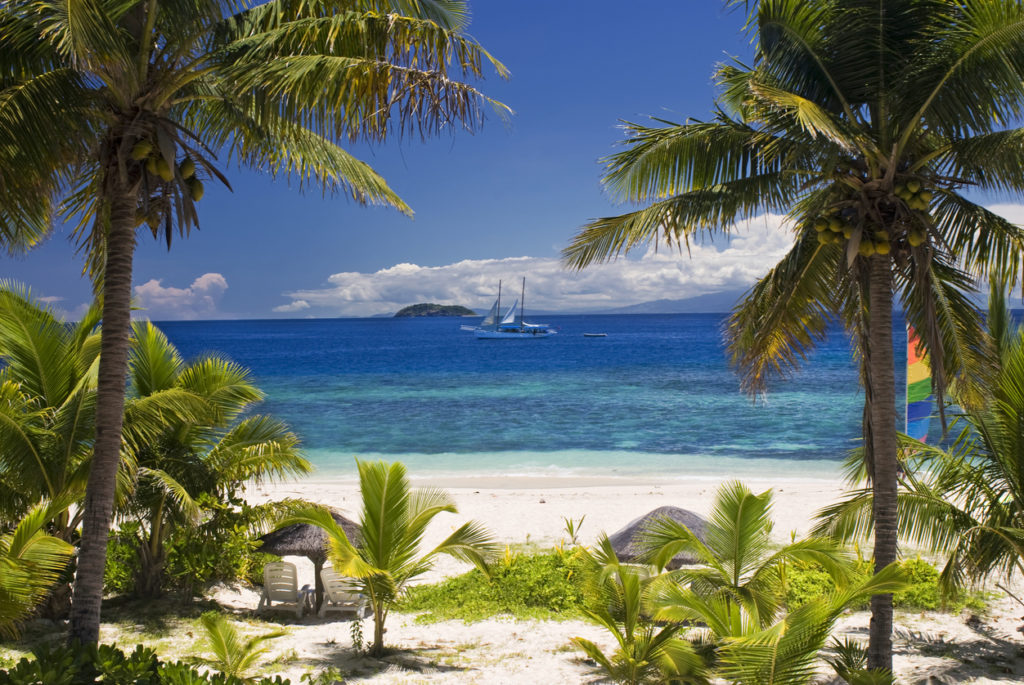 Mamanuca Islands
The Mamanuca Islands are a group of 20 volcanic islands known for their stunning beaches, coral reefs, and clear turquoise waters. Snorkeling, diving, and surfing are almost mandatory on the island, as is being lazy on the beach and soaking up the island's idyllic atmosphere. Mamanuca Islands are a popular destination for honeymooners and couples looking for a romantic getaway due to their secluded location, luxurious resorts, and outstanding beauty.
If you want to experience the raw beauty of Fiji, visit one of the many uninhabited islands. These islands hypnotize with pristine beaches, jungle hikes, and some of the best snorkeling and diving in the world. Some of the most popular uninhabited islands include the Mamanuca Islands, the Yasawa Islands, and Taveuni Island.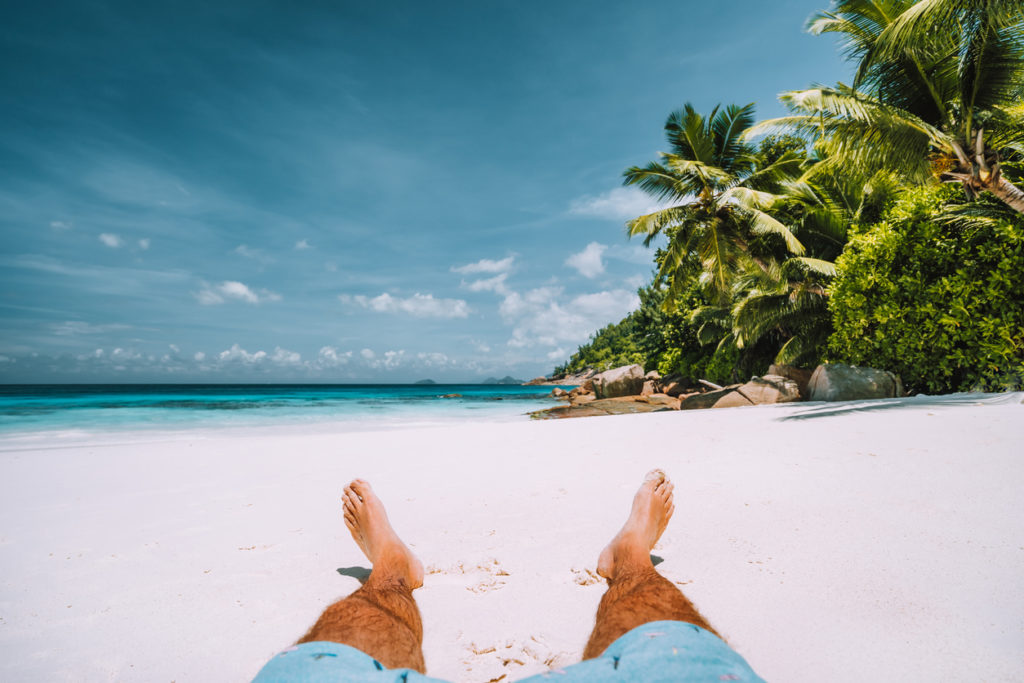 Sunbathe on the otherworldly beaches
The spectacular beaches of Fiji are probably the island's number one attraction. Perfect for swimming, sunbathing, and being still, these ribbons made of the purest and softest sand in the world will take your breath away while inviting you to walk barefoot for miles and miles.
Nabi Bay Beach
On the main island of Viti Levu, Nadi Bay Beach is one of Fiji's most popular beaches. It offers a vast stretch of white sand and clear turquoise waters and is the perfect setting for swimming, sunbathing, and snorkeling. The island invites travelers from all over the world to recharge their batteries in one of the many restaurants and bars always happy to receive guests.
Coral Coast Beaches
The Coral Coast is located on the south-eastern coast of Viti Levu and stretches for around 100 kilometers. This coastline is dotted with stunning beaches and houses an entire universe of coral reefs and aquatic creatures. Naturally, snorkelers and divers flock here all year round, trying to capture the magnificent underwater world.
Denarau Island Beach
Denarau Island is a man-made island that rivals with the archipelago's natural beaches and enchants visitors with a plethora of luxury resorts. The island is located just off the coast of Nadi, and it is connected to the mainland by a bridge. Denarau Island is a great place to relax and enjoy the many activities on offer such as golf, tennis, spa treatments, and shopping.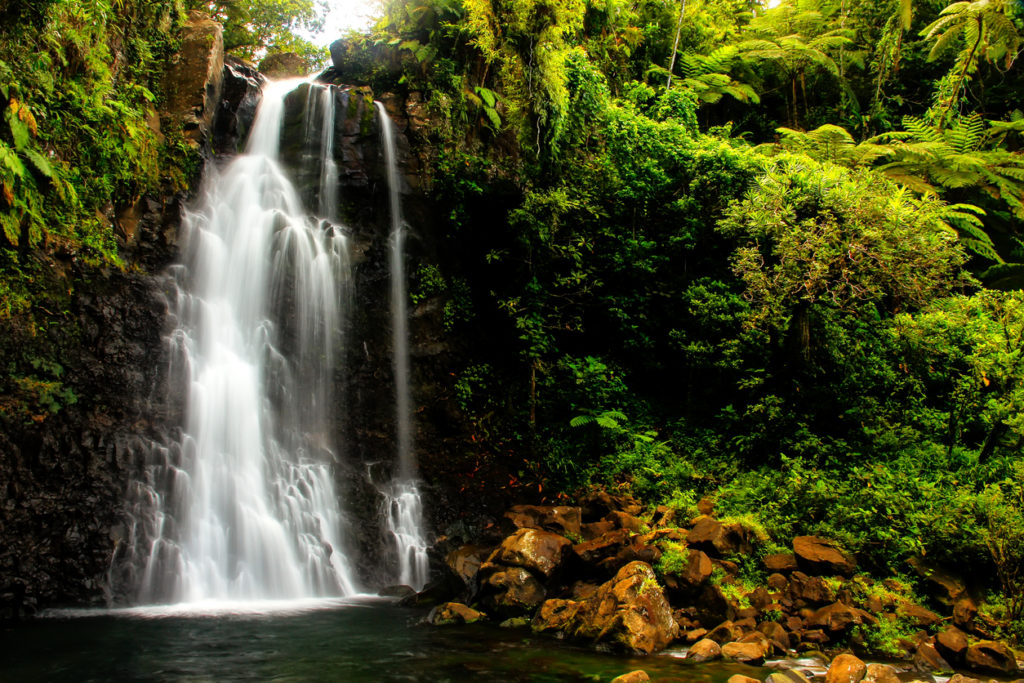 Taveuni Island
Taveuni is Fiji's third-largest island. Also known as the 'Garden Island' due to its lush vegetation, the island is a popular destination for hikers and nature lovers, as there are plenty of hiking trails winding through the rainforest. Taveuni also boasts some of the best diving and snorkeling in Fiji, with many reefs and shipwrecks lying just offshore.
Beqa Island
Beqa Island is located just off the coast of Viti Levu and home to around 8,000 people. The island is a magnet for divers due to its excellent diving sites and houses several authentic Fijian villages, which offer an insight into the country's rich culture and history.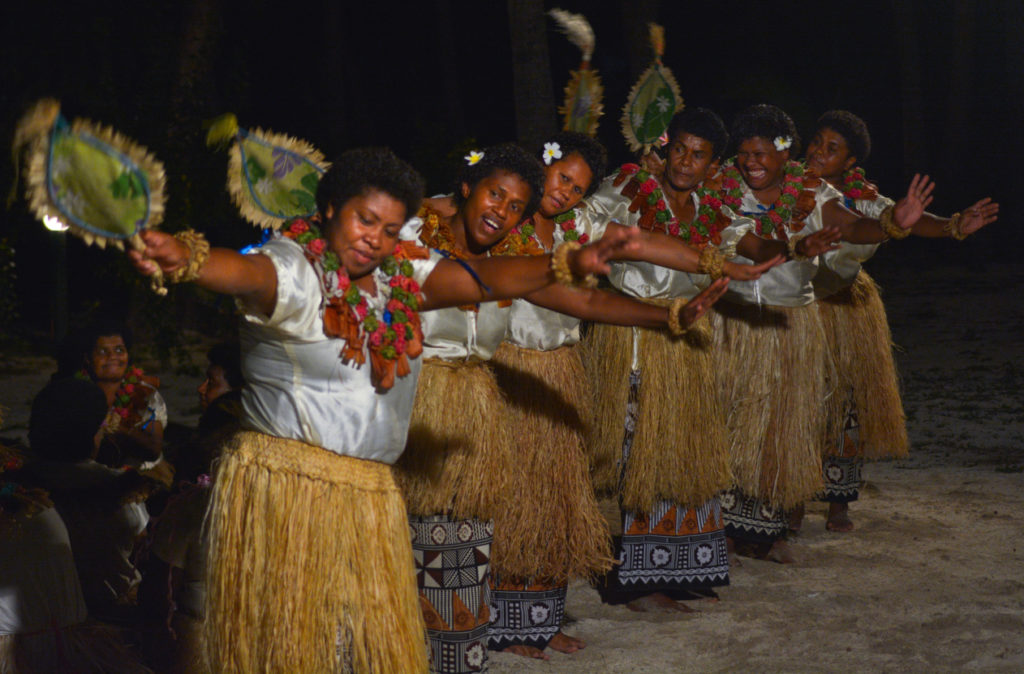 Immerse in the culture
Fiji is a melting pot of cultures, with influences from India, China, Europe, and Polynesia. This diverse blend of cultures is evident in Fiji's food, music, dance, and art.
One of the most important aspects of Fijian culture is the 'meke,' a traditional dance performed at ceremonies and celebrations. The meke is usually performed by a group of women, who wear colorful costumes and sing songs. Meke are often used to tell stories or convey messages, which are an essential part of Fijian culture.
Another important aspect of Fijian culture is the 'kava ceremony.' Kava is a traditional drink made from the root of the pepper plant, usually drunk at social gatherings. The kava ceremony means a lot to the Fijians and is typically used to mark important events or celebrations.
If you want to experience the authentic culture of Fiji, visit one of the many traditional villages on the archipelago. These villages offer a fascinating insight into the daily life of Fijian people and allow travelers to participate in traditional dancing and kava ceremonies.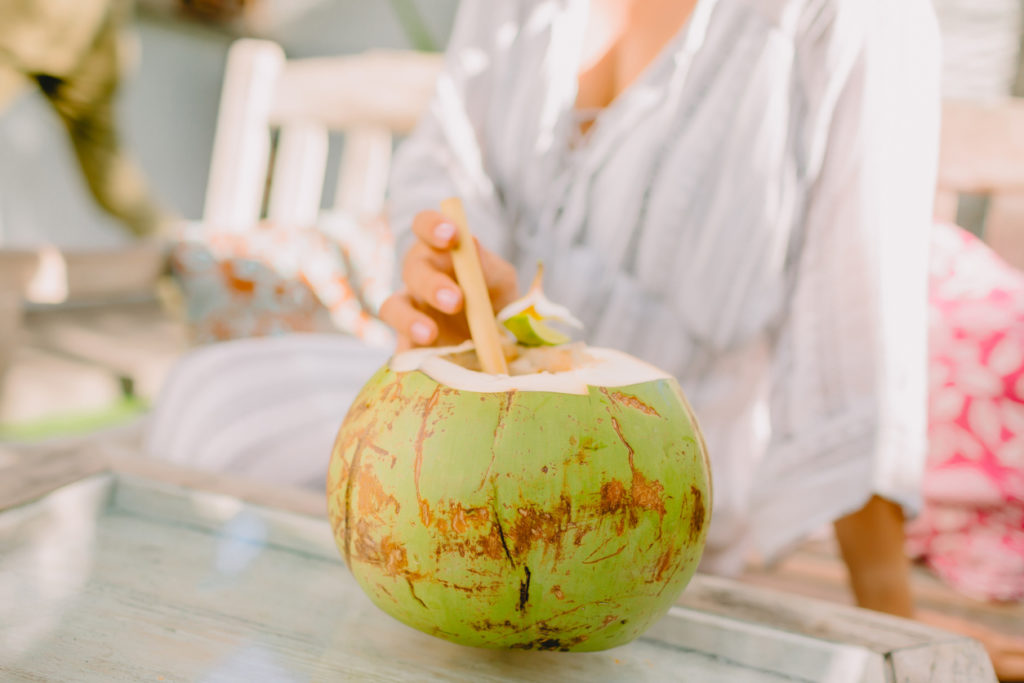 Taste the local food
Fijian cuisine is a delicious blend of Indian, Chinese, and Polynesian flavors. The most common staples of Fijian cuisine include yams, taro, rice, coconut, and fish.
One of the most popular Fijian dishes is 'palusami,' a dish of steamed yams and taro leaves filled with coconut milk and curry. Palusami is often served with a side of rice or bread, and it makes a delicious and hearty meal. If you're looking for something lighter, you could try 'poi,' a dish of steamed taro mashed into a paste. Poi is often served with fish or chicken, and it makes a great side dish.
For something unique, you should try 'lovo,' a traditional Fijian dish of meat and vegetables in an underground oven. Lovo is usually prepared for special occasions, and it is a delicious way to experience the flavors of Fiji.
Fijian cuisine is worth trying, and you'll be able to find plenty of great restaurants serving Fijian food in the major cities.