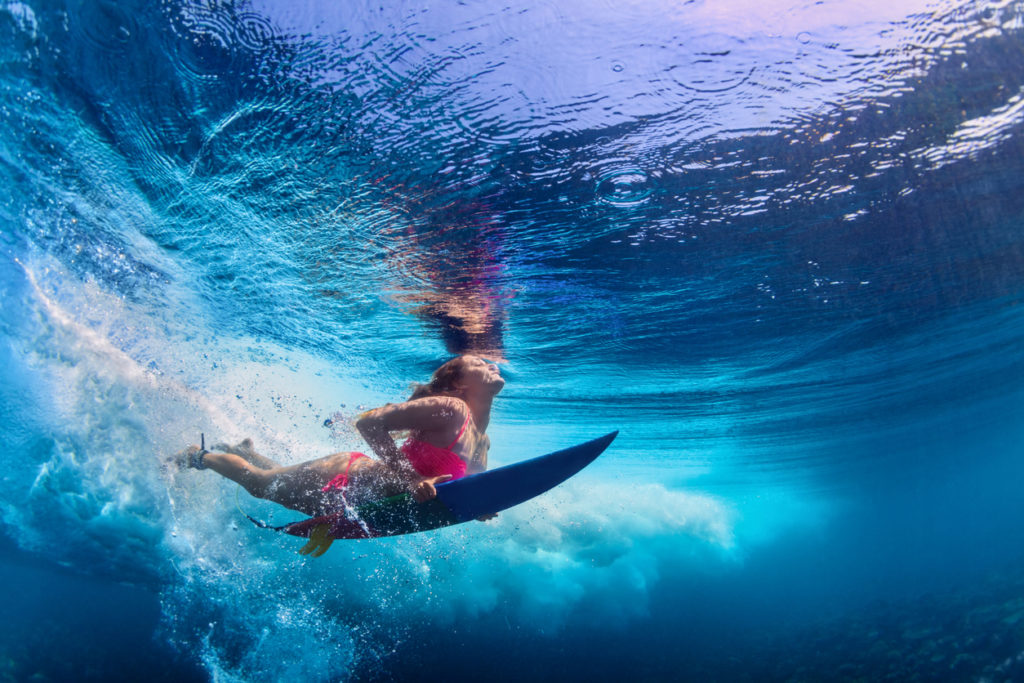 How extraordinary one must feel to have the opportunity to go Surfing in Bali. A true surfer's paradise, Bali has rides for every skill level and preference. Powered by southern swells, surfing in Bali is never a dull experience. An island blessed by nature and gods, Bali abounds in world-class surf breaks and promises memorable rides.
Uluwatu– test your limits
Home to no less than five exceptional surf breaks, Uluwatu beach is often the meeting point of experienced surfers determined to test and overcome their limits. If you feel surfing is running through your veins, Uluwatu is undoubtedly the best place in Bali to meet mind-liked surfers.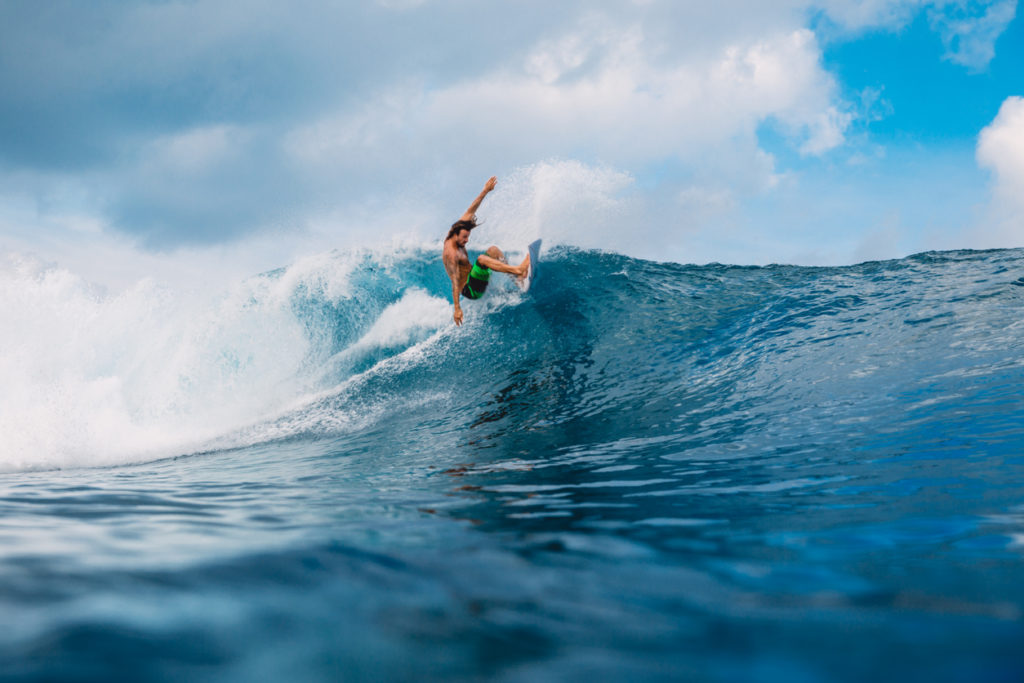 Enjoy the glorious ocean views and head courageously to the water to experience epic barrels while admiring the sublime temple of Pura Luru Uluwatu looking over you from its mighty rock.
Suluban – be adventurous
Suluban awaits north from Uluwatu, a secluded surfers' paradise on a narrow beach often too small for the number of sunbathers eager to enjoy the phenomenal views and take in the Balinese sun. While you might think the adventure awaits in the ocean, the true adventure is actually getting to the beach.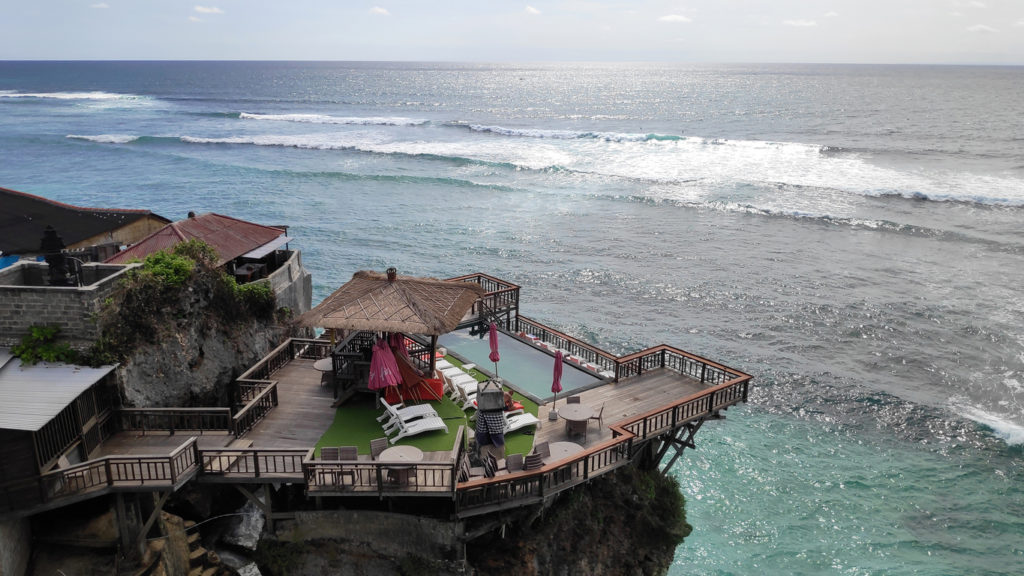 Visitors need to descend via steep staircases and conquer rocky openings by bending down to get through. However, once they are on the beach, Suluban (which means "to crouch under") will generously reward their efforts with powerful swells and consistent barrels.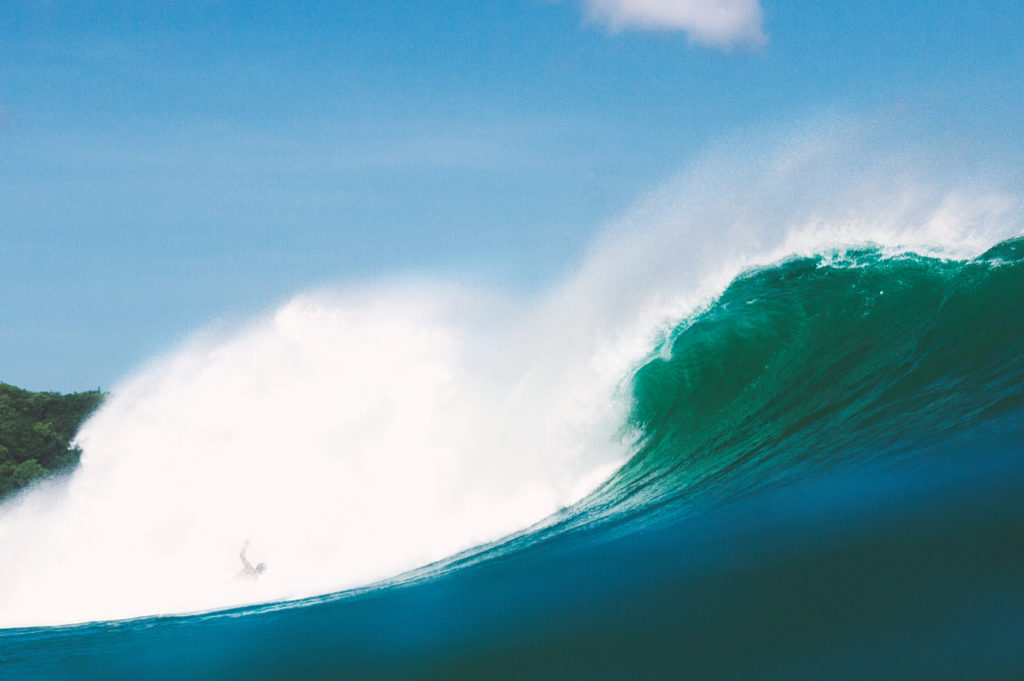 Padang Padang – go left
If you're an experienced surfer when you reach Padang Padang bet all you have on the left-hand wave, also known as the "Balinese Pipeline" in reference to Hawaii's iconic Pipeline break. This is one reef break that should delight exclusively pros and "kamikaze" surfers who know how to subdue impetuous barrels. The beach is often the scene of international surfing events, such as the Rip Curl Cup Padang Padang.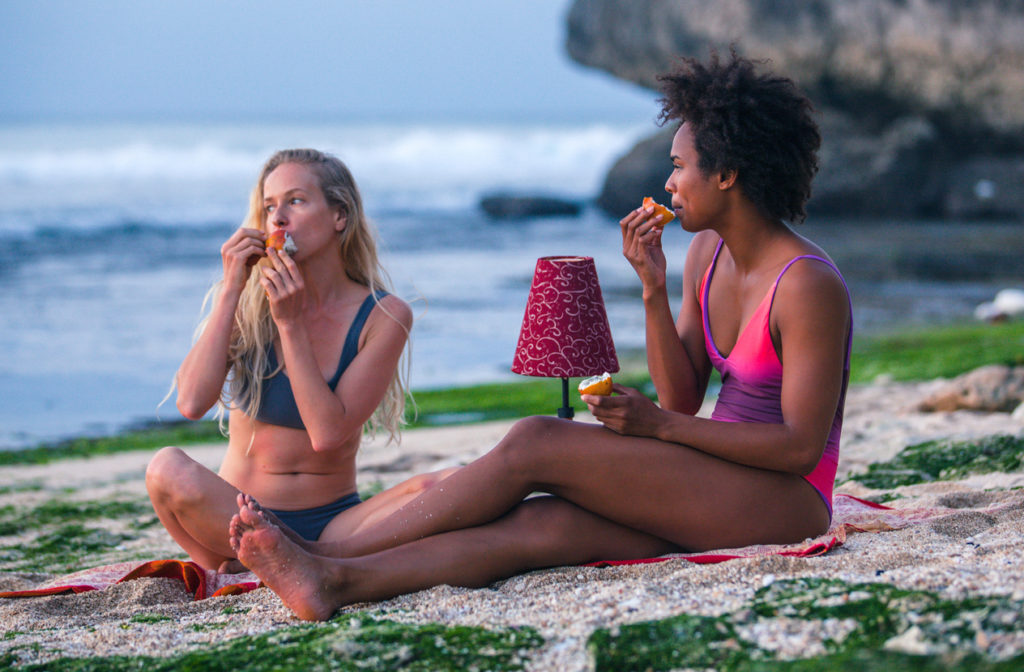 The barrels are consistent and always gorgeous, and waves nonchalantly reach a height of 10 feet if not more. You have speed and tubes, but you also have a sharp coral reef underneath the shallow water, so considered yourself warned. Less courageous surfers can stick to Padang Padang Right, a lovely beach break that ensures exciting rides for beginner and intermediate riders.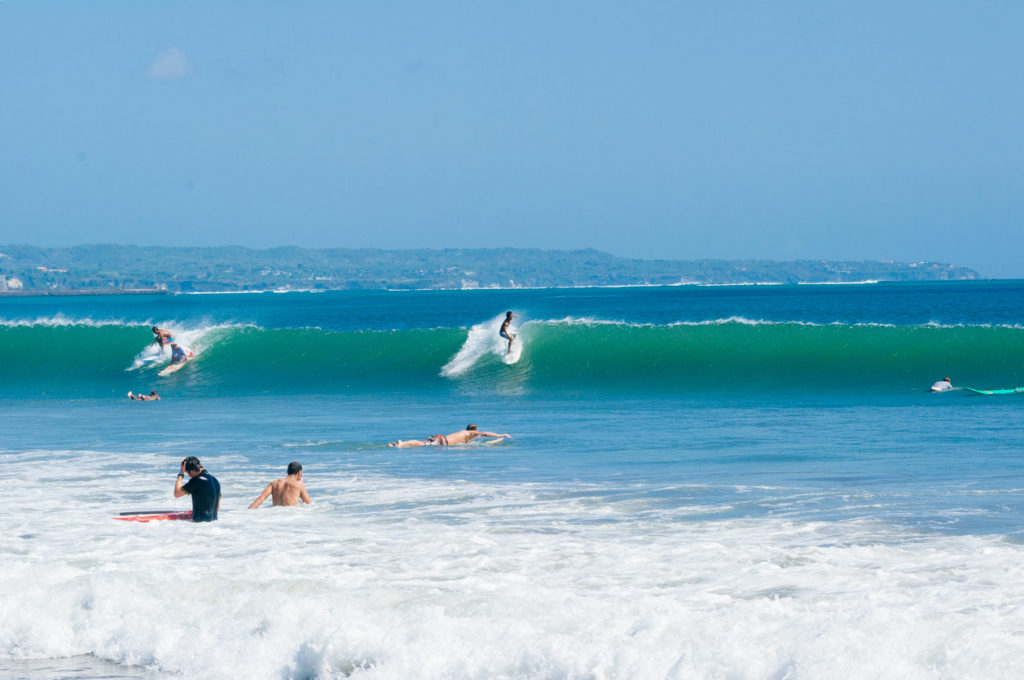 Kuta Beach – surf, party, and surf some more
The famous party capital of Bali, Kuta also is a famous surf spot that has as background a beautiful long reef. This is usually the first stop for beginner surfers who land in Bali. It has three main areas – Kuta Beach, Legian Beach, and Seminyak Beach, but all three are safe spots for surfers who are just getting the hang of the art of surf.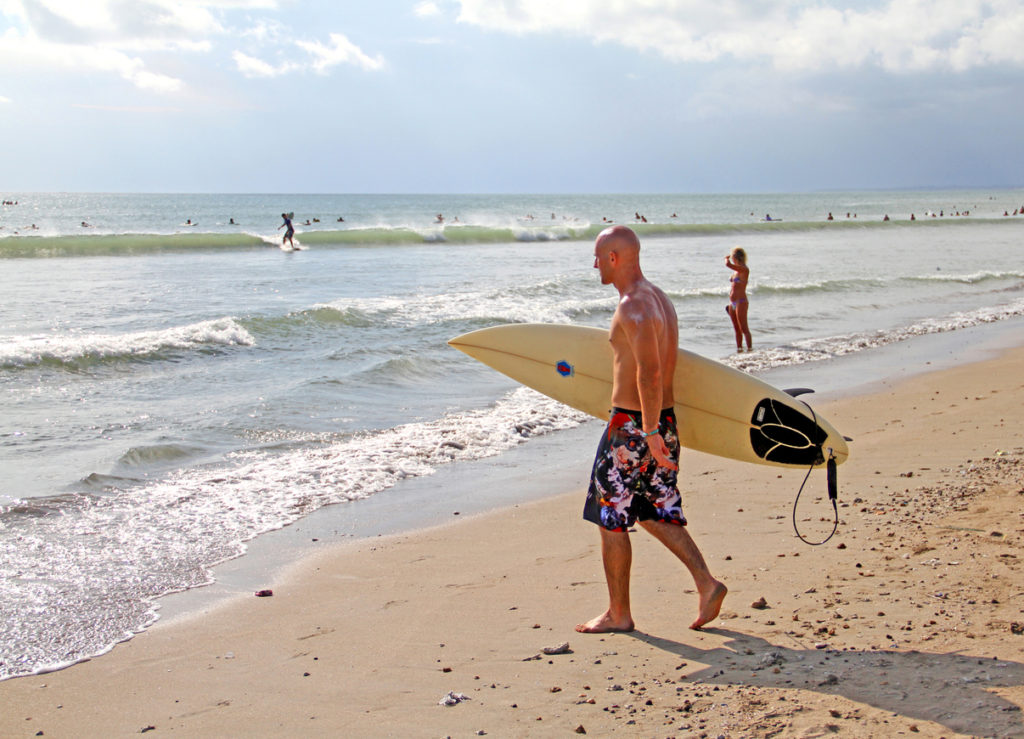 Kuta Beach has a sand bottom and an abundance of surf teachers to choose from. Average waves don't get higher than 2 to 4 feet, and the swells are delightful.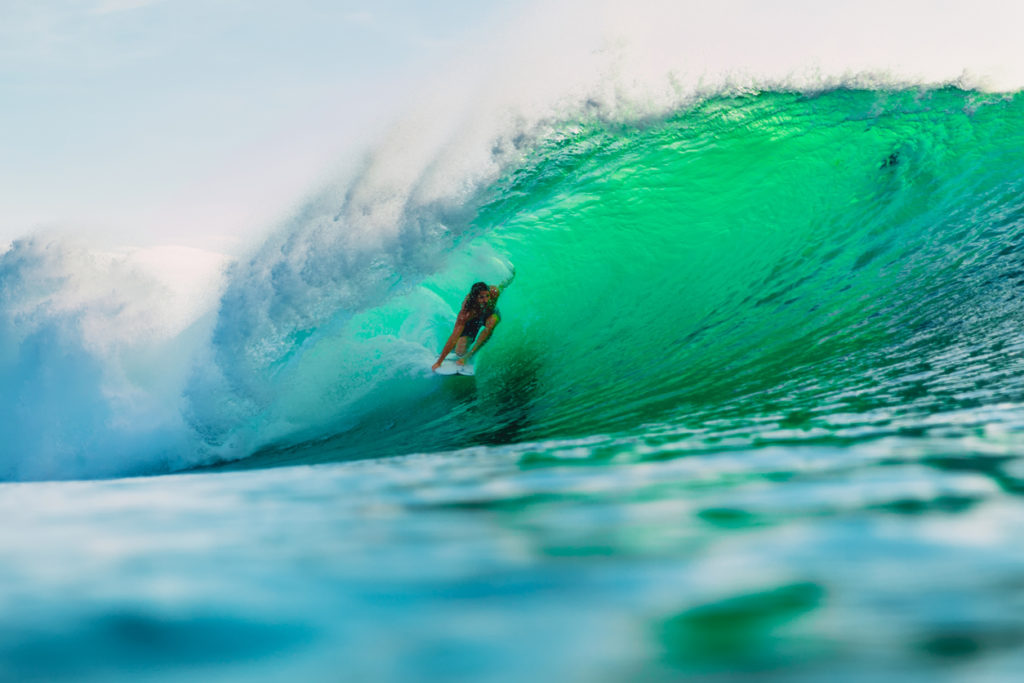 Bingin – be ready for a capricious tide
Tempting surfers with crystalline waters and a capricious tide, Bingin is mostly suited to advanced surfers who know how to handle themselves on the board when the unexpected hits. When the waves are small and the tide is high, surfers will get pampered with both right and left hands.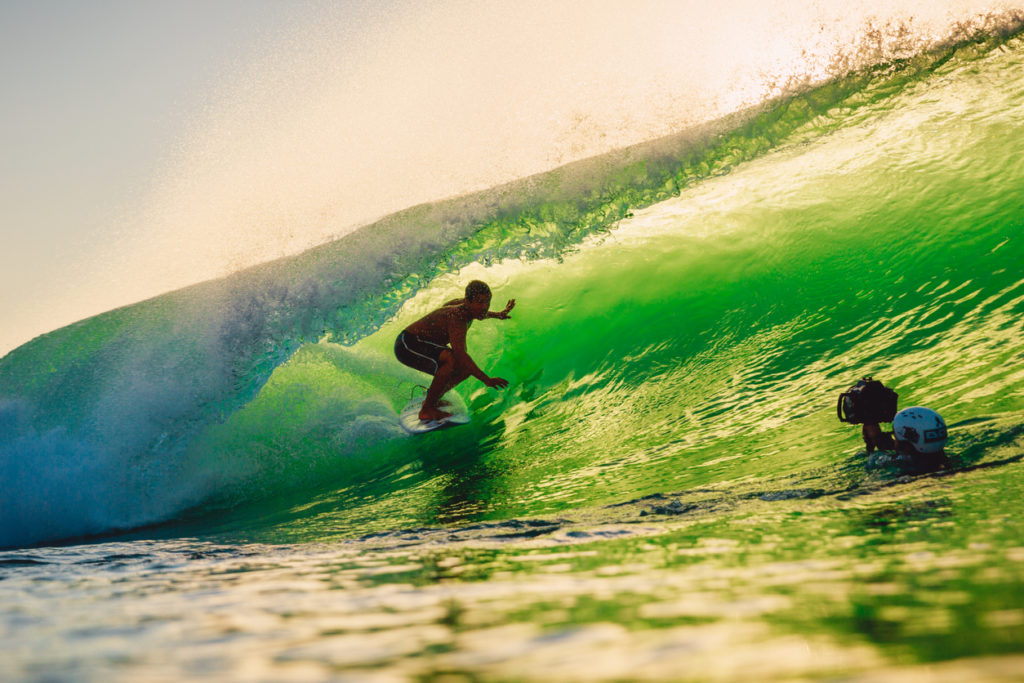 High tide is bliss for longboarders, beginners and intermediate surfers, however, before taking to the ocean, we would recommend asking the locals if the timing is good for surfing. The beach is only minutes north of Uluwatu, and while the waves aren't as bold as the ones there, the reef is just as hazardous.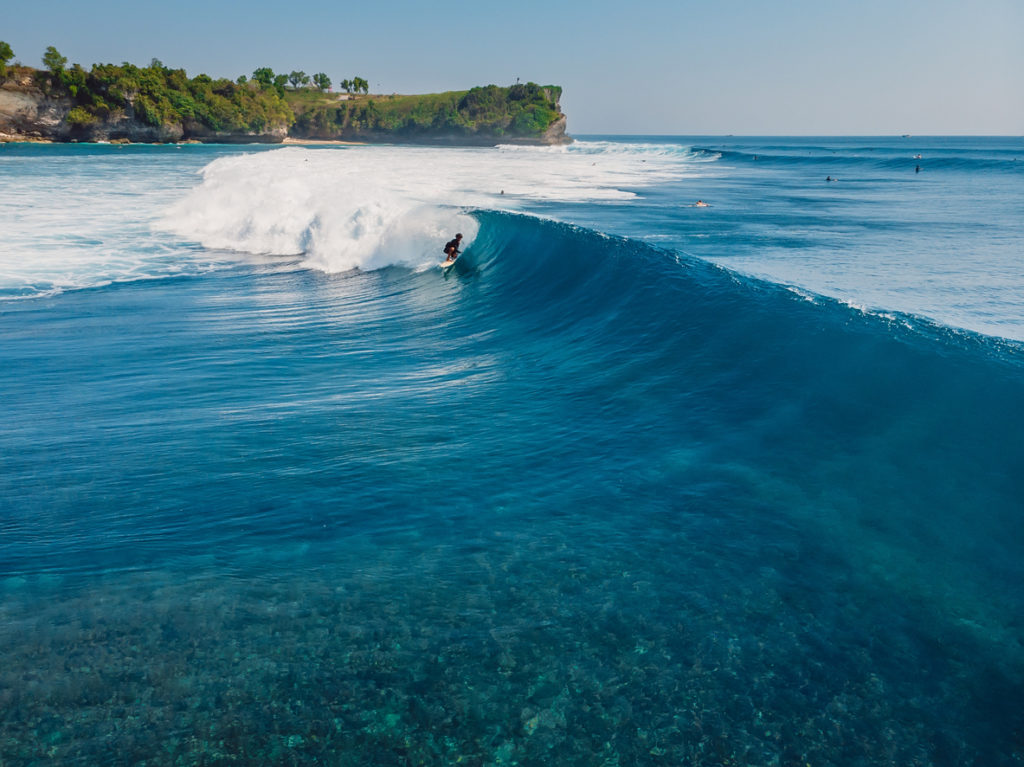 Balangan Beach – hide from the crowds
Balangan is a hidden surf beach nestled on the Bukit Peninsula, not far away from Denpasar airport. For the best surfing experience, we suggest planning your trip in the dry season, from April till October, when the waves are small and the tide is high.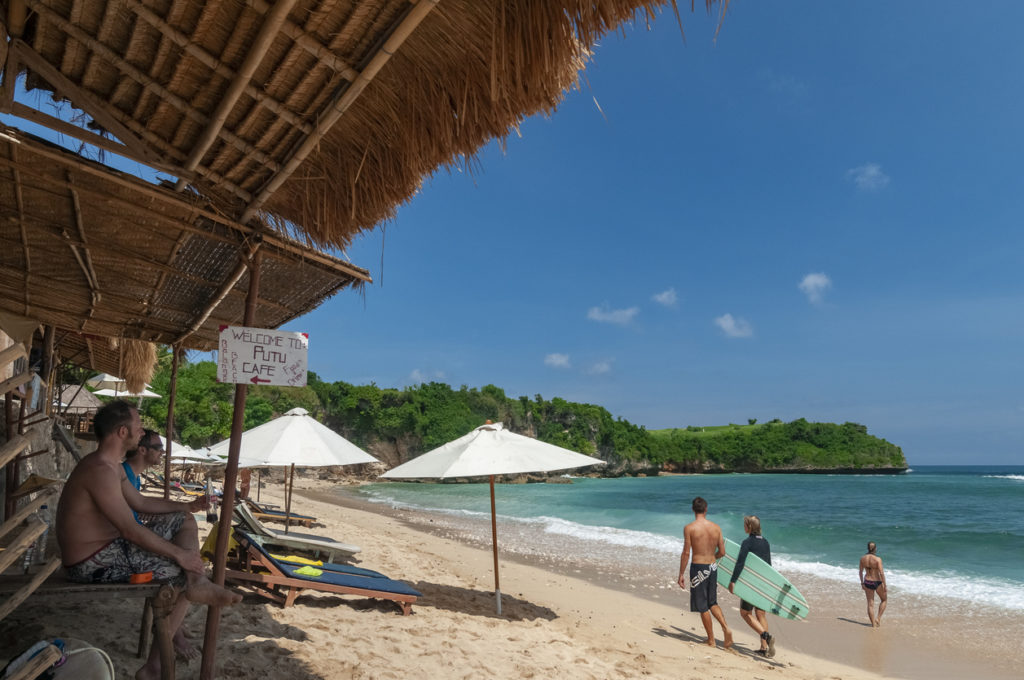 This is the best combination for beginner surfers who want to test the water in Bali. Intermediate surfers will have no problem surfing at all tides if they pay attention to the reef bottom. Watch out for the low tides when the risk of "getting barreled" is real and probable.