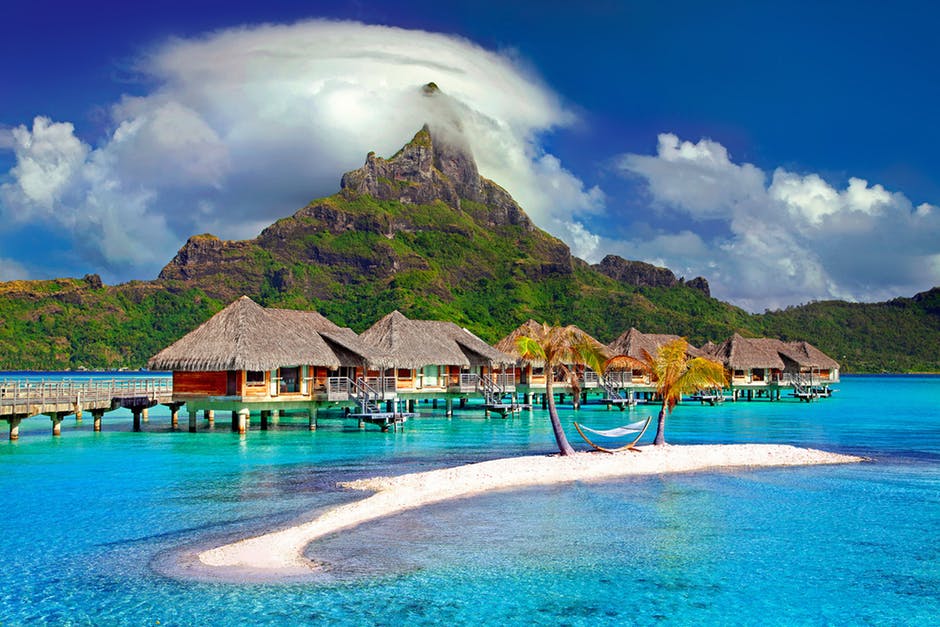 Is there anything more fun than planning all the vacations and adventures you'll go on, in the next year? Now is the perfect time to start planning your trips for spring vacations and as it's a new decade, it's time for something special.
The best places to travel in April are filled with festivals, spring flowers, and an atmosphere of transformation. In the northern hemisphere, it's often the best month to visit places that get too hot or busy in summer. In the southern hemisphere, summer's just ending and the weather is beautiful.
From capital cities to ancient marvels, why not make your April holiday a trip to remember? Challenge yourself to visit somewhere new where each day will bring extraordinary experiences and eye-opening cultures.
Keep reading to find out where you should take your next great vacation. 2021 is going to be a year of wonderful adventure.
1. Petra, Jordan
While you can't base yourself at Petra, a vacation to the beautiful country of Jordan should revolve around visiting this extraordinary place. Petra is an ancient city over 2000 years old. It's famous for its buildings carved deep into sandstone cliffs and exploring here is mind-blowing.
Flying into the capital of Amman, you can visit the many museums and the impressive citadel. Head down to a luxury hotel on the shores of the Dead Sea to float away your worries before taking the trip to Petra.
April brings warm weather and sunshine without the heat of summer.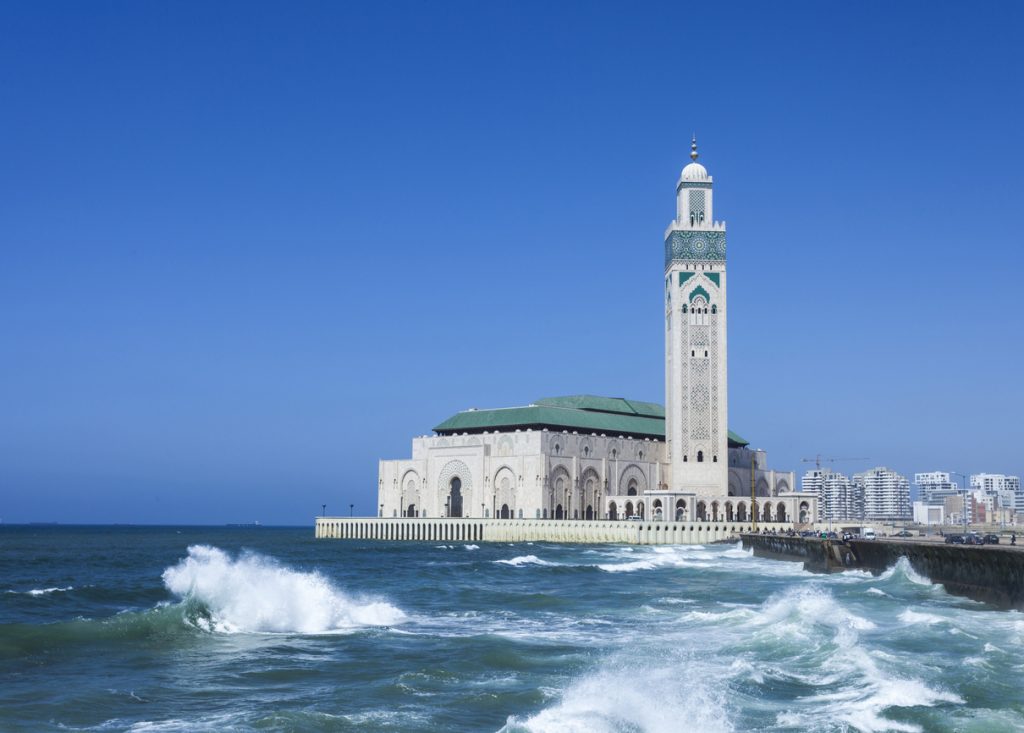 2. Casablanca, Morocco
This pretty port city sits right on the edge of the Atlantic Ocean and has warm and sunny weather throughout April. Casablanca might not be as well-visited as Marrakech but this makes it all the more magical an adventure.
Explore the incredible Hassan II mosque with its ocean backdrop. The second-largest mosque in the world, it's open to non-muslim visitors, giving tourists a perfect chance to experience its magnificent architecture.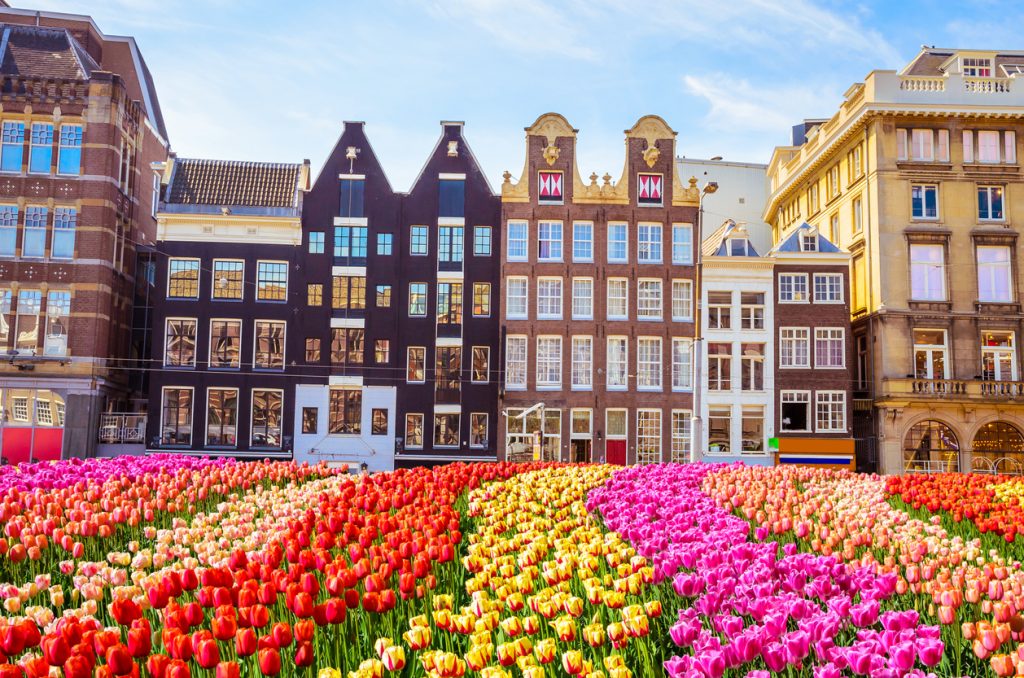 3. Amsterdam, the Netherlands
If there's one word to describe the Netherlands in April, it's 'tulips'. This nation is tulip crazy and the best time to see these colorful flowers in full bloom is April each year.
Base yourself in the majestic capital, Amsterdam, and go for a day trip to the famous Keukenhof Gardens. This flawless garden brings in hundreds of thousands of visitors during tulip season.
Amsterdam is an easy city to walk or cycle around too. Stroll along the cobbled streets shop in tiny boutiques, and people-watch at street cafes. Don't forget to eat chips with mayonnaise, a Dutch favorite.
4. Venice, Italy
After carnival but before the heat of summer, April is one of the best times to visit this historic, floating city. Venice is a unique place with no cars or motor vehicles at all, except its water taxis.
With labyrinthine streets, stunning museums, and some of the most photogenic spots in the whole country, you'll fall in love with Venice the moment you arrive. Take a boat tour down the Grand Canal and drift under the exquisite Rialto Bridge.
Book a secret passage tour of the Doge's Palace and take a ferry to the neighboring islands of Murano and Burano.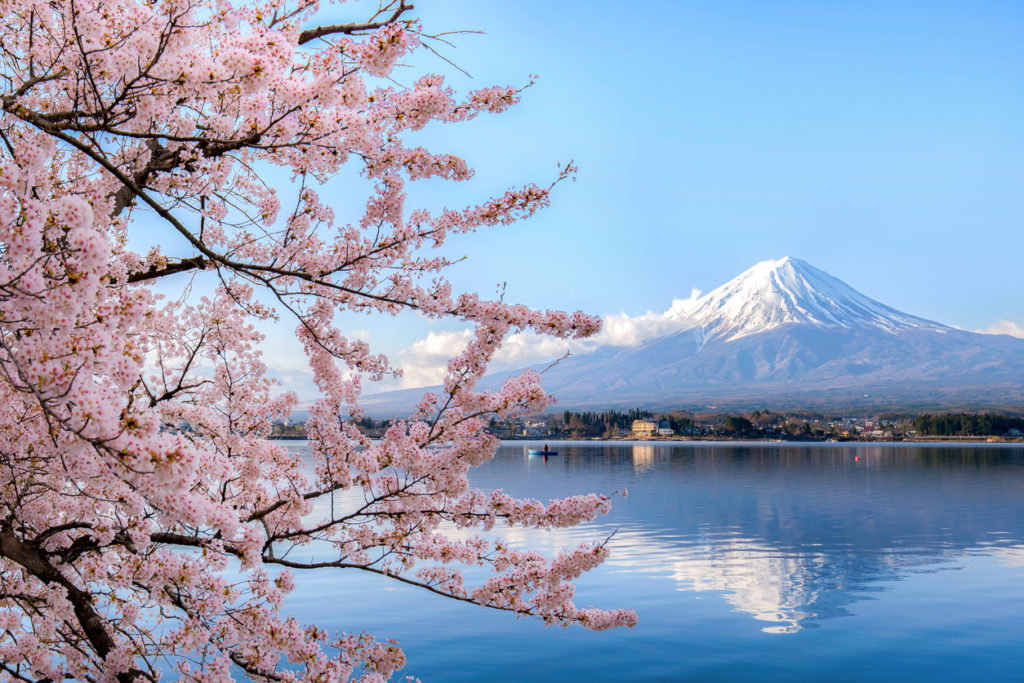 5. Tokyo, Japan
This vast city has everything from towering skyscrapers to historic districts and parks in between. Each April, the city and country transform with the famous cherry blossom or sakura.
Visit the Sakura Festival in Chiyoda or head out to Koganei Park for the Koganei Cherry Blossom Festival. There are many more adventures you can go on in Tokyo so be sure to give yourself at least a week in the city.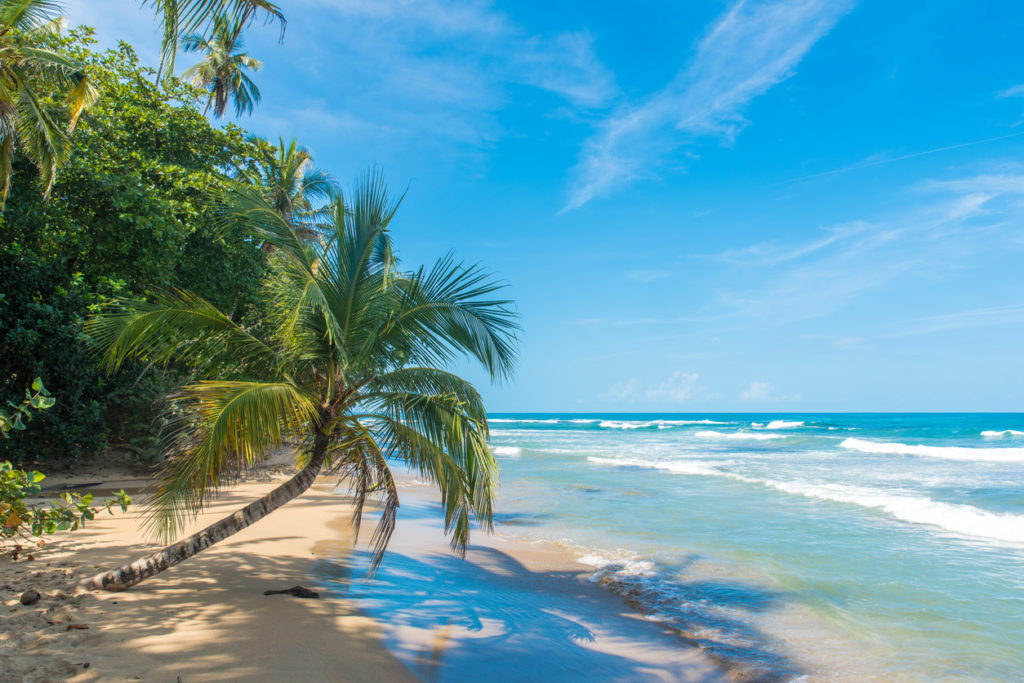 6. Puerto Viejo, Costa Rica
With beautiful hotels and some of the finest beaches, Puerto Viejo in Costa Rica is a perfect tropical escape. Close to the Panamanian border, this corner of Costa Rica oozes relaxation.
In April, you can see the leatherback turtles leave their nests to go into the sea for the first time. This magical experience is something that will stay with you forever. During the days, taking surfing lessons, snorkel, or go horseback riding on the golden sand.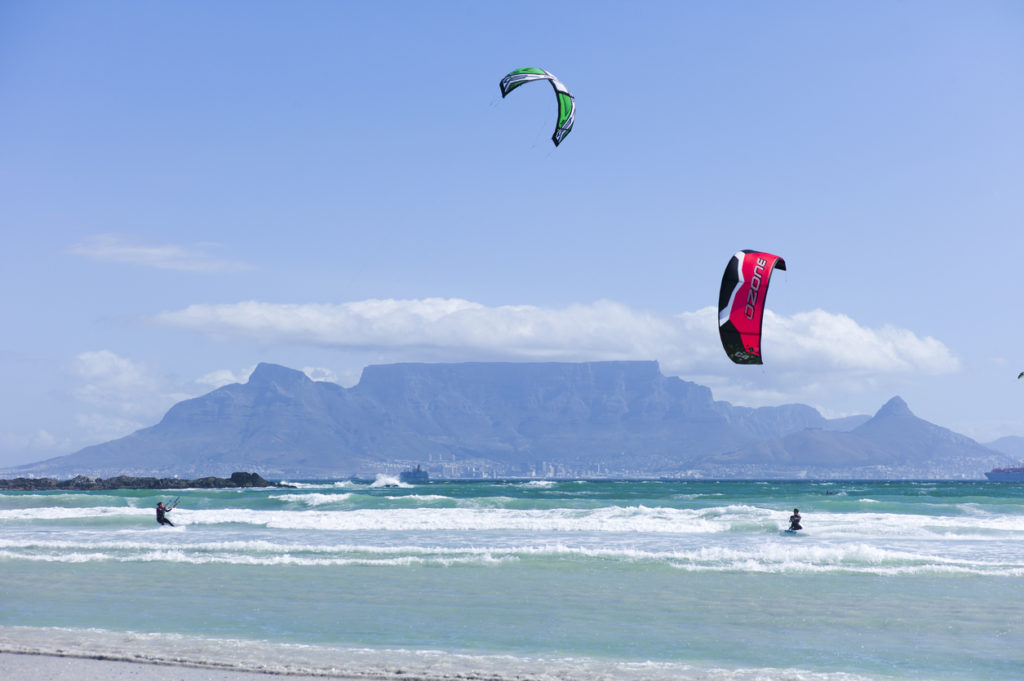 7. Cape Town, South Africa
One of the best months to visit Cape Town in April thanks to its warm weather. Cape Town is surrounded by wonderful landscape and this is a great time of year to go on a safari.
See some of nature's largest animals out in their natural habitats, climb Table Mountain, and sunbathe on Boulders Beach. Boulders Beach isn't just a great place to relax though, you'll also discover the resident penguin population who've made it their home.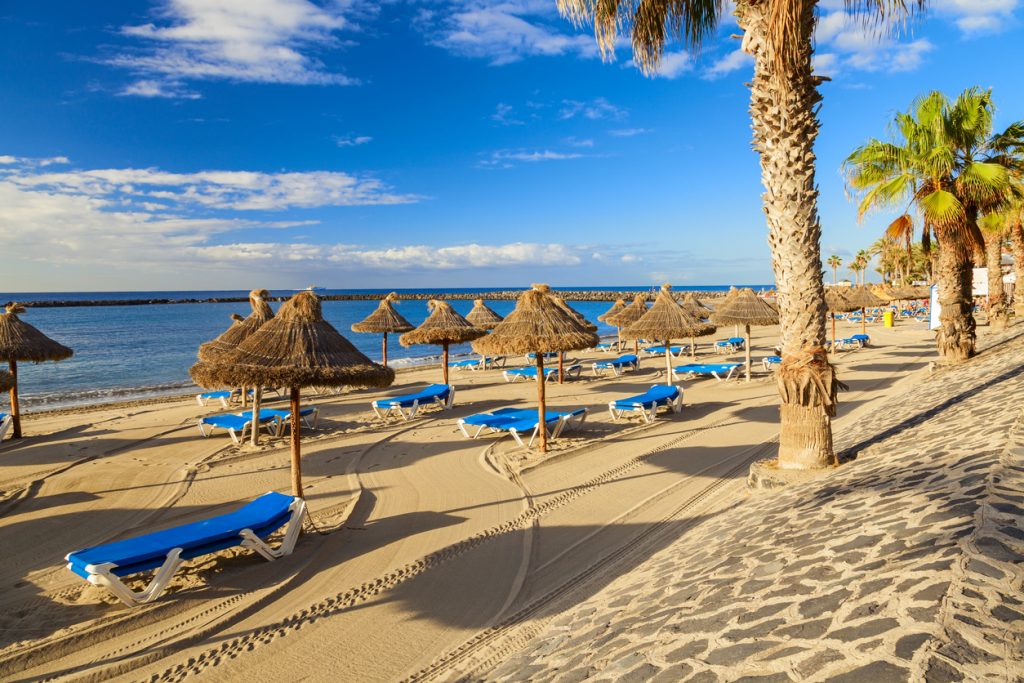 8. Tenerife, Canary Islands
Spain's Canary Islands are blissfully warm in April and Tenerife is one of the most impressive. Santa Cruz is the island's capital and a thriving cruise port. With beautiful streets and a mountainous backdrop, it's easy to relax eating calamari in one of the pretty cafes.
You can take a tour up Teide, Spain's highest mountain and on a clear day, see right across to the peak on Gran Canaria. Tenerife has lush, green mountain forests in the north and golden sandy beaches in the south.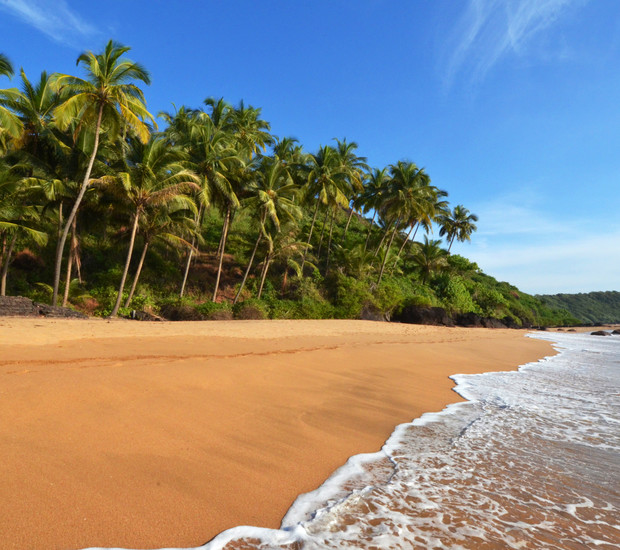 9. Goa, India
It's hot in Goa in April but if you want to avoid the crowds, it's a perfect month. This tropical part of India is famous for its flawless beaches and delicious food.
Stay in a wonderful luxury hotel and book onto a yoga class to find true relaxation. Goa has many festivals during April and these cultural celebrations will show you the most magnificent side of Indian lifestyle. For something really special, go on a hot air balloon ride and see the landscape from above.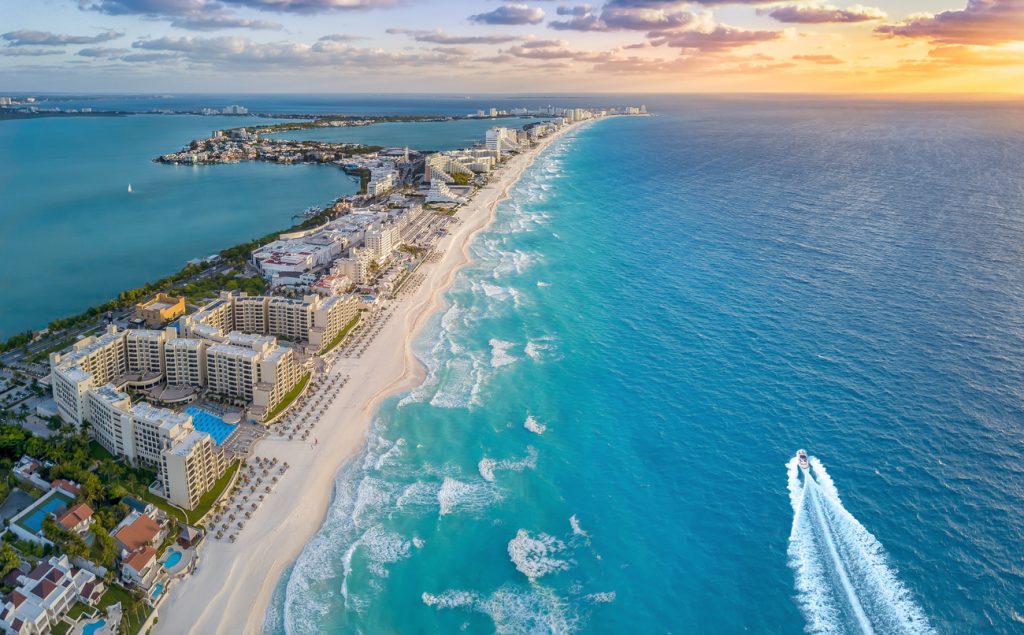 10. Cancun, Mexico
Water temperatures are warm in April and as Cancun has such fantastic beaches, it's the ideal time of year to swim and sunbathe. If you're a fan of scuba diving, don't miss a scuba tour of the underwater sculpture park with its eerie statues.
Cancun is the best place to go for incredible five-star hotels and some of the best restaurants in the world. You can easily take tours to nearby archeological sites and in the evening, the nightlife is amazing.
The Best Places to Travel in April Are Waiting for You
From Cancun to Casablanca, there are plenty of options to have an incredible April vacation. Whether you're looking for a European city break or a tropical adventure, the best places to travel in April will show you a depth of culture without the crowds.
If you're busy looking for vacation inspiration, check out our resort hotel articles. There you'll find the most exquisite resort hotels where everything you need is taken care of as you relax.