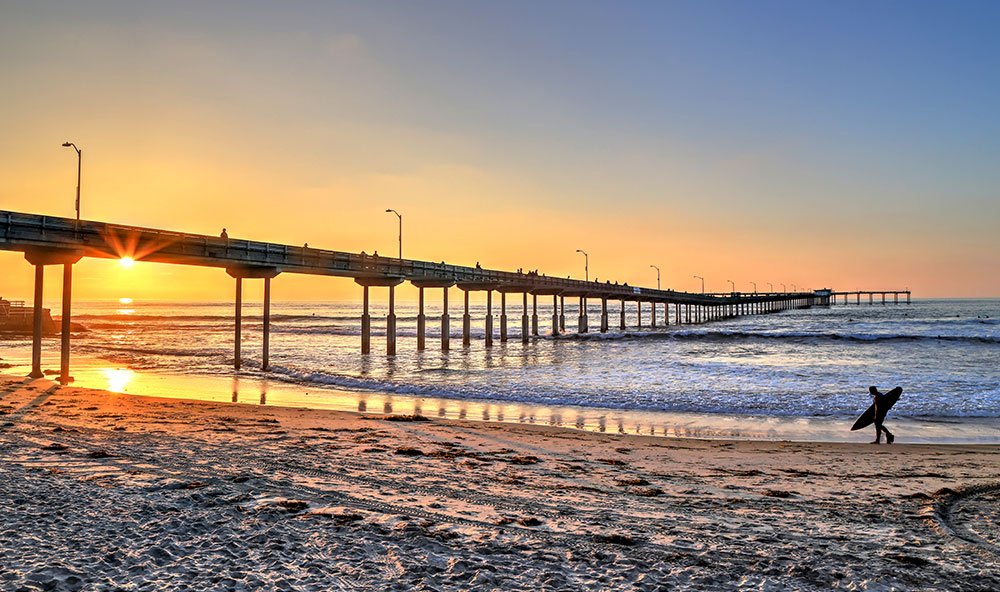 San Diego is a destination for the entire family. As a matter of fact, it's one of the most family-friendly destinations in the US. "America's Finest City" truly is as the locals like to call it. There's a certain relaxation in the air and a certain gentle enthusiasm on its streets that will activate the holiday mode once you get there. It may be the surfer dude on the beach, the tanned people all around you or the city's laid-back ambience or maybe all of these things that will just make you forget all about your daily worries and try to carpe diem.
60 beaches with personality
More than 60 beaches await in San Diego, each with its own charm. And you can be sure you will be able to enjoy your beach days, regardless of the season, because the weather, just like most things in San Diego, is always perfect!
The city has numerous wonderful beaches but everyone agrees that the most beautiful of them all is La Jolla Shores. A one-mile strip of pure, white sand, this is the perfect destination for stand-up paddleboarding, boogie boarding, kayaking, diving, snorkelling, body surfing and watching sea lions enjoy their freedom. The waves are gentle and the views of La Jolla Peninsula are superb. You can easily spend an entire day here because the area has great restaurants and shops. Adjacent to the beach, you will find the San Diego La Jolla Underwater Park Ecological Reserve that covers no less than 6,000 acres of protected underwater paradises and tidelands.
If you want to do more than just be lazy on the beach, the boardwalks of Mission Beach and Pacific are the perfect spots for long walks and people watching. Solana Beach is the ideal destination if you want to hide from the crowds and enjoy the silence of this magnificent secluded beach, rich in hidden coves and also a great place for surfing.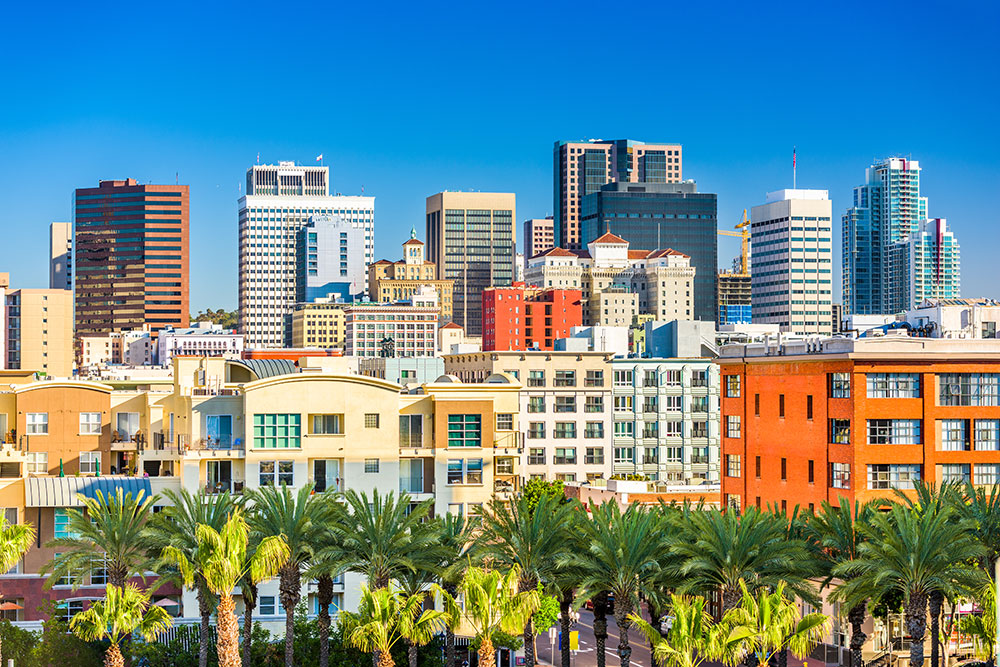 World-famous attractions for all ages
Kids love San Diego because most of the city is like their sunny playground. They have the magical Legoland, where they can finally play with Lego without having their parents complain about the mess left behind. They can also visit the famous San Diego Zoo, home to more than 3,500 rare animals. This famous conservation organization will give you the chance to admire pandas, numerous felines and even spend the night at the zoo.
The cultural core of San Diego and also home to the San Diego Zoo, Balboa Park covers more than 1,200 acres. This is where you can find the most important museums in the city, such as the San Diego Museum of Art, San Diego Natural History Museum and the Ruben H. Fleet Science Center. The museums in Balboa Park can keep you busy for days and days due to the impressive number of events and exhibits that take place every year.
There are more than one hundred of theatres, historical sites and nature reserves in San Diego, so you will never run out of things to do during your visit. Those passionate about art and science will have their share of excitement due to the presence of important institutions, such as the Air & Space Museum and the Museum of Art.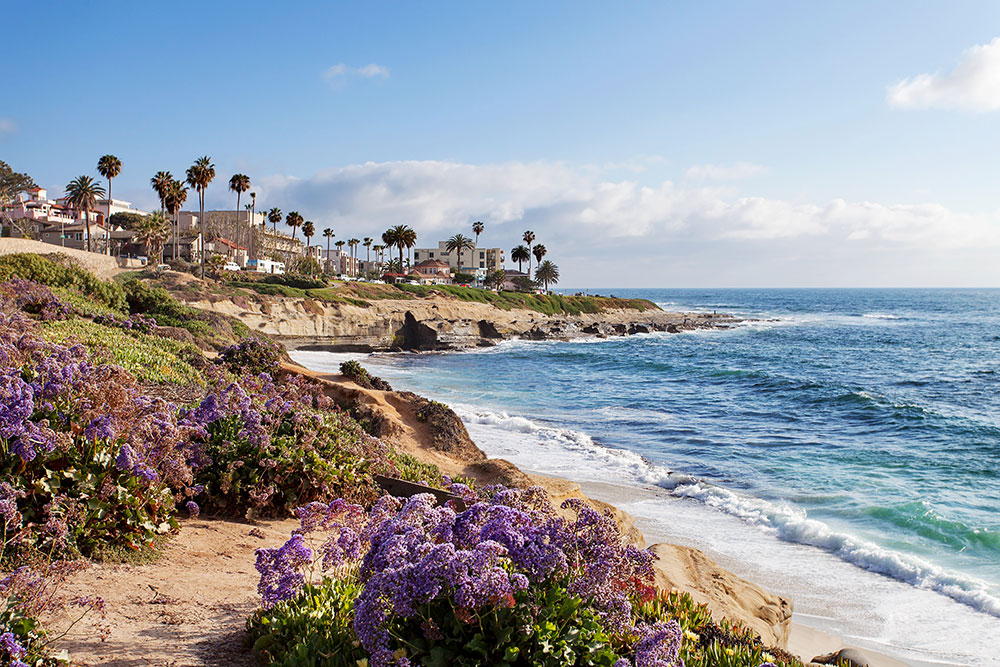 A cluster of villages under one name
San Diego's neighborhoods are like small villages, each with its own personality and interesting attractions. While Balboa Park is one of the best parks in the world, also known as the "Smithsonian of the West", San Diego's Downtown is a beautiful mix of conservation and urban innovation. Behind old Victorian storefronts, now you can find posh restaurants and chic boutiques. This is also the place where you will be able to admire the Star of India, the oldest active sailing ship in the world. The Downtown is often reduced to its Gaslamp Quarter, but it does include East Village, Little Italy and Embarcadero too.
Considered by residents the Monte Carol of California, La Jolla neighborhood gravitates around its coastline, natural coves, scenic views, and, of course, its really expensive houses, classy restaurants and upscale shops. Yes, it's a place of contrasts where you can be a VIP on the street and, the same day, you can turn into a loner that hikes on a secluded trail.
The marine playground of San Diego can be found in the neighborhood of Mission Bay. An infinite number of activities await here, as well as numerous peaceful spots to soak up the sunshine. Northern San Diego is not a very popular destination for tourists but it does surprise visitors with a plethora of authentic Asian restaurants, speciality grocery stores and, why not, a relaxing foot massage.
Just pick a date, any date, and visit San Diego! It's always the best time to visit this city.
If you enjoyed this read you may also like this one: https://www.purevacations.com/huntington-beach-california/