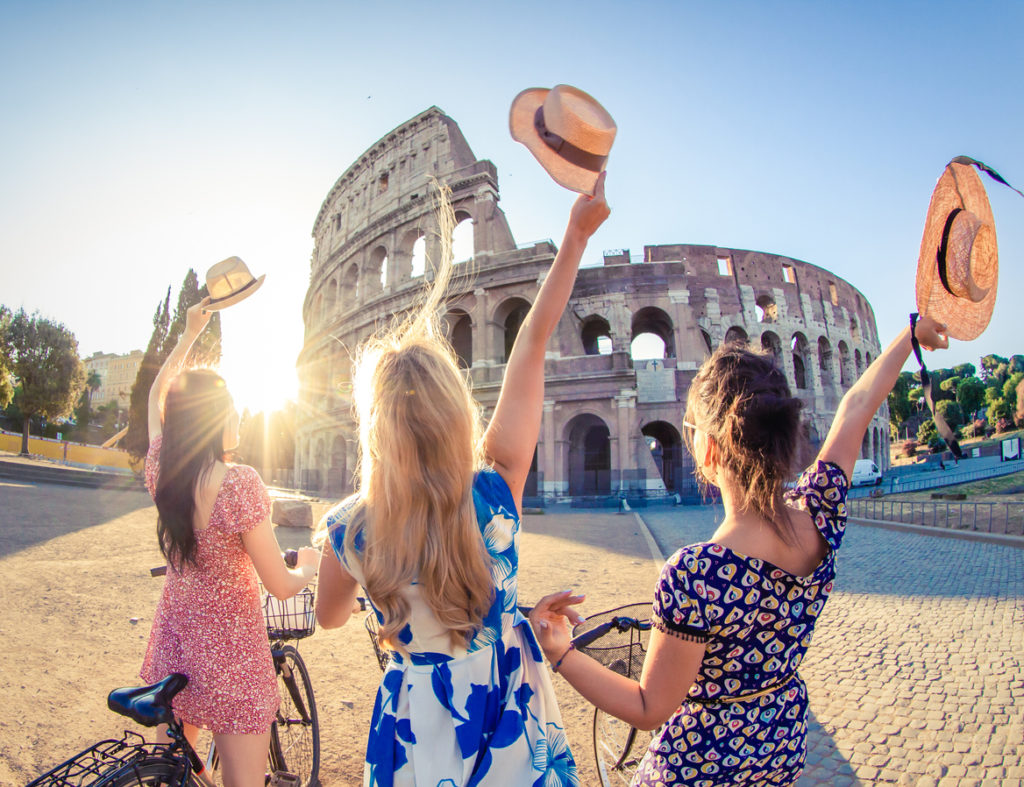 Home to some of the most beautiful cities in the world, Italy attracts millions of tourists every year and here is a list of our top 6 places to visit in Italy. While popular destinations like Rome, Florence, Venice, and Milan get the tourist crowds, the under-the-radar places capture Italy's raw and genuine charm.
Immerse yourself into the authentic Italian culture and traditions! Forget all about the big cities and worldwide famous attractions! Choose one of these 6 places to visit in Italy: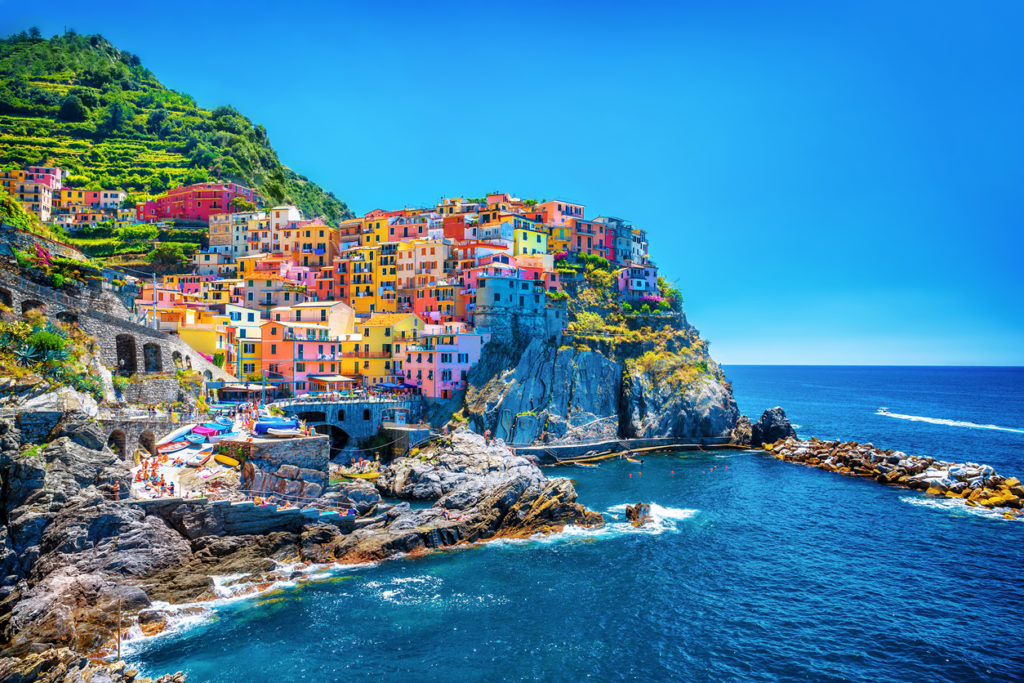 Cinque Terre
The "Five Lands" of Italy delight visitors with the splendid villages of Riomaggiore, Manarola, Vernazza, Monterosso, and Corniglia. While Cinque Terre may not exactly be an "anonymous" destination, its architecture, narrow streets, and natural landscapes have remained untouched by contemporaneity. Thus, Cinque Terre creates an idyllic setting for a romantic escape. Cinque Terre can easily be reached from Genoa, Pisa, Rome, and Nice.
As soon as you get here, you'll discover the pastel-colored world of five fishing villages. Once sleepy and unknown, the villages of Cinque Terre are beautifully sculpted into rocks and offer numerous hiking paths. Follow the Blue Trail that connects all five villages and you'll discover splendid coastal views. Read more about Cinque Terre!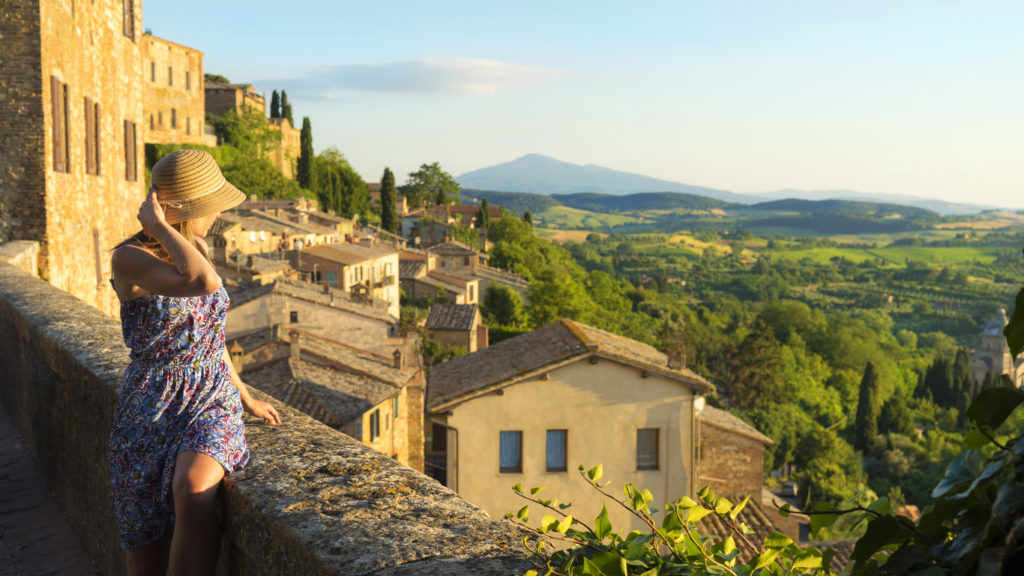 Tuscany
Follow the winding roads of Tuscany and cross its rolling hills, and you'll discover splendid sleepy villages. Visit Florence and Siena for a day or two. However, reserve most of your vacation to the real gems of Tuscany – towns like San Gimignano and Montepulciano. Embrace the Tuscan countryside and admire fabulous views, especially when the sun sets, and the land is invaded by light and romance.
Tuscany's historic towns abound in art, history, and culture, but the anonymous destinations like Cortona and Volterra are the ones that reveal Tuscany's authentic traditions. Forget about fancy restaurants, and head to a family-run Italian restaurant for a healthy bowl of ribollita soup and focaccia dipped in olive oil. Add to your culinary extravaganza a bottle of Chianti or Montalcino, and you will never want to leave Tuscany.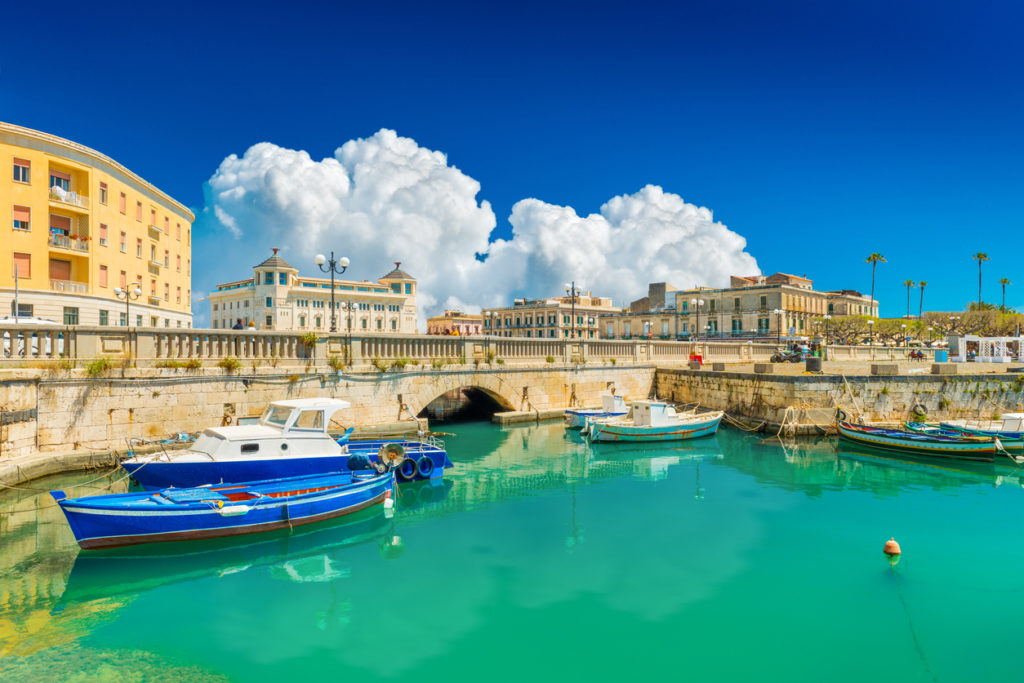 Sicily
The island of Sicily attracts both history aficionados and sun worshippers. Combing the best of both worlds, this magnificent destination is home to seven UNESCO World Heritage Sites while displaying breathtaking natural landscapes. Sicily's scenery is dominated by the majestic Mount Etna, the tallest active volcano in Europa, and miles of sandy beaches.
For ancient history, head to Agrigento, Selinunte, and Segesta, home to Greek temples, and the open-air museums of Palermo, Catania, and Siracusa. Outdoorsy travelers will fall in love with the Etna region and its volcanic landscapes. Romantics will love to walk the cobbled streets of Taormina, Ragusa, and Modica.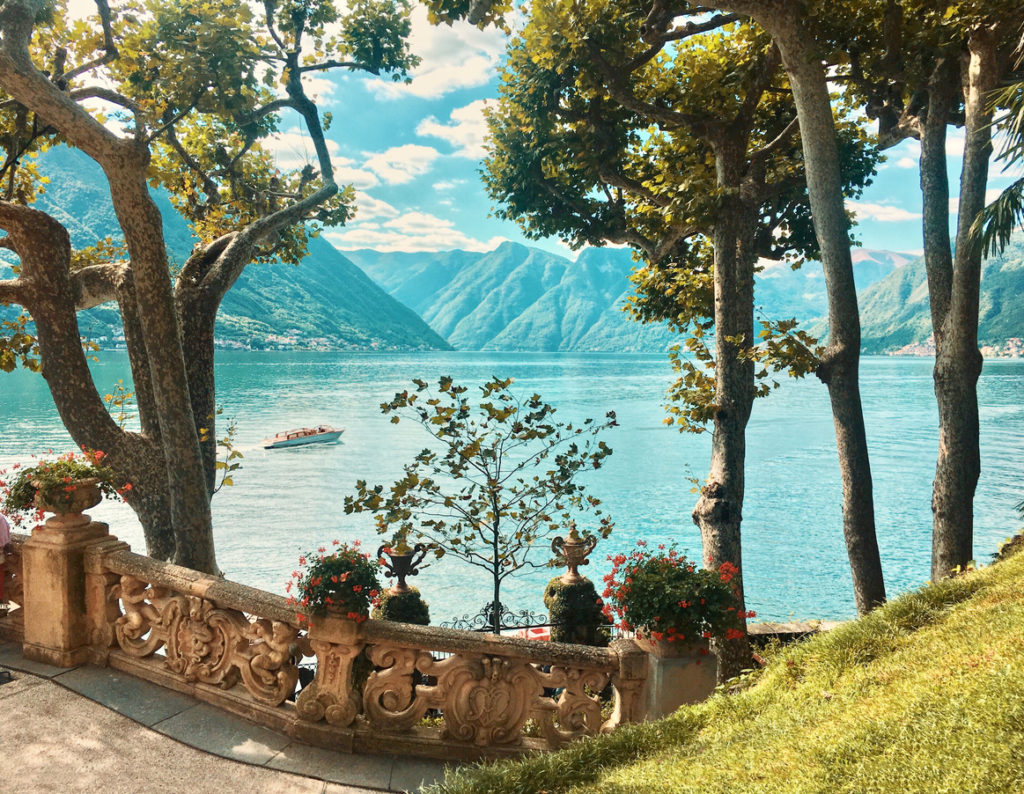 Lake Como
One of the most famous Italian lakes, Lake Como is an enchanting and quieter alternative to the crowded Amalfi Coast. Adorned with picturesque villages, spectacular villas, and pretty beaches, Lake Como is a wonderful Italian destination. Lacking the crowds that Positano and Amalfi attract, the region delights visitors with superb landscapes, beautiful Baroque gardens, and luxurious lakeside hotels.
However, don't think that this is only a summer destination. The region is beautiful all year round due to its spectacular position at the foot of the Alps and breathtaking views. Whether you choose to stay in posh Bellagio or shy Varenna, you'll have access to wonderful attractions and fun lake cruises.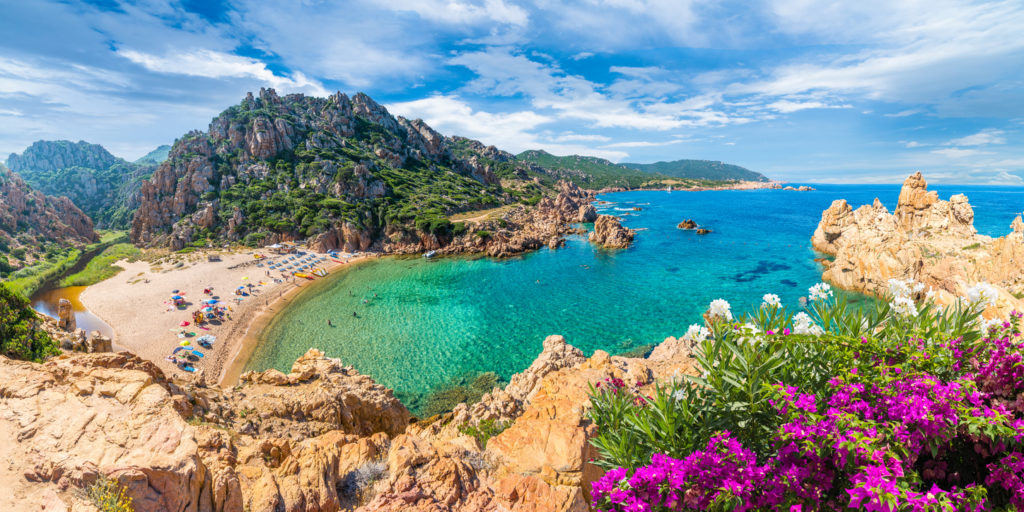 Sardinia
Choose Sardinia for its seductive beaches, great restaurants, and romantic strolls. A fascinating Mediterranean island, enigmatic and intriguing, Sardinia attracts luxury lovers with its glamorous Costa Smeralda blessed with emerald waters. A destination for the rich and famous, but also the adventurers, Sardinia's coast has superb white-sand beaches while its rugged interior is a playground for hikers.
If you leave behind the exclusivist luxury resorts, you'll discover remote mountain villages that still cherish their old traditions. Moreover, you'll also encounter ancient Carthaginian and Roman cities and prehistoric sites, such as the mysterious Nuraghe – a spectacular collection of round stone towers.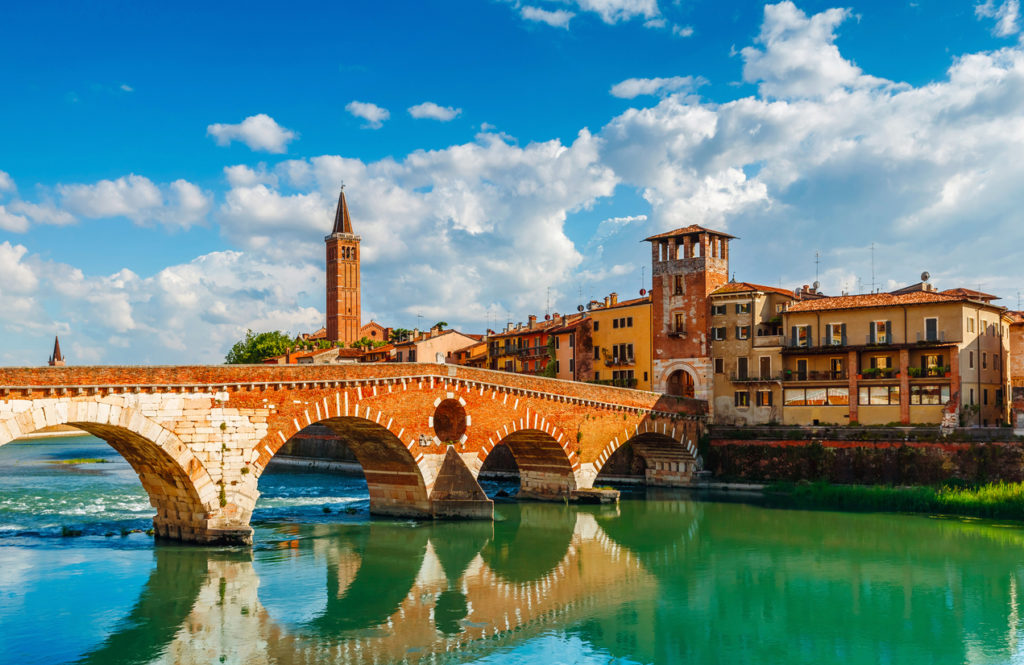 Verona
Home to a charming historic center embraced by the Adige River, Verona is mostly known for Juliet's balcony and its romantic association with Shakespeare's masterpiece. However, there is so much more to Verona than its literary significance. The city boasts a colossal first-century Roman arena, as well as splendid medieval and Renaissance architectural gems that illustrate its rich history.
Verona is guarded by the imposing Castelvecchio, a 14th-century castle and houses numerous beautiful churches adorned with beautiful art. Enjoy a cappuccino at one of the many outdoor cafes in Piazza Bra, the city's main square, and don't miss the view from Torre dei Lamberti!