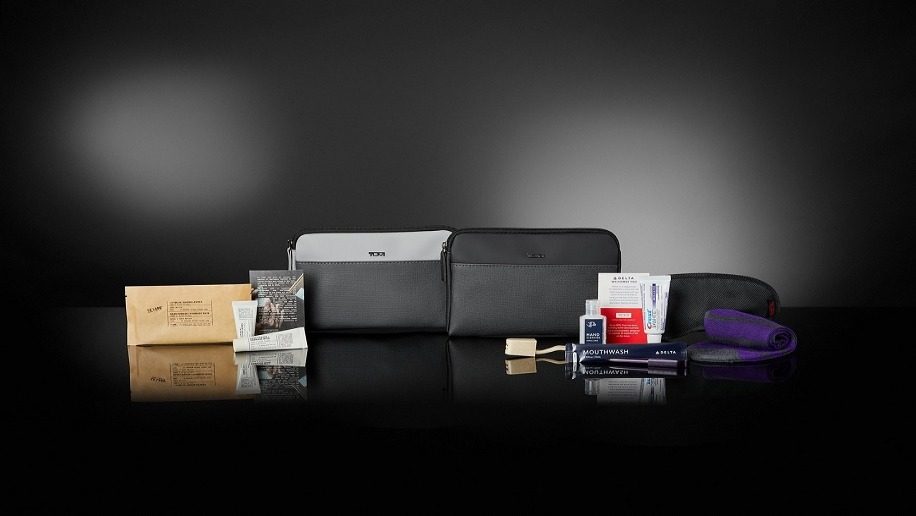 Delta Air Lines has announced the elimination of plastic wrap from its inflight amenity kits. Delta has replaced it with sustainable products for its flyers, starting this month.
The upgraded amenity kits for its Delta One, Delta Premium Select, Delta Comfort+ and Main Cabin long-haul travellers will include products such as a dental kit made from eco-friendly bamboo.
The Main Cabin and Comfort+ kit, passengers will have access to cleansing towelette, a sleep mask, a dental bag and ear plugs. Additionally, both packages have been updated to include packaging sourced from customer photos, featuring real snapshots from around the globe curated through #SkyMilesLife.
From a rejuvenating lineup of skin care products to help customers decompress, to small touches like a new hand cleansing towelette – these updates are a direct result of listening to customers to understand what they value most and what would make their inflight experience even better.
Delta also says it will soon introduce some new additional onboard enhancements such as the new and improved earbuds and headsets.
Wish to read more travel news, try this one: https://www.purevacations.com/marriott-opens-its-5th-luxury-hotel-in-the-uk/