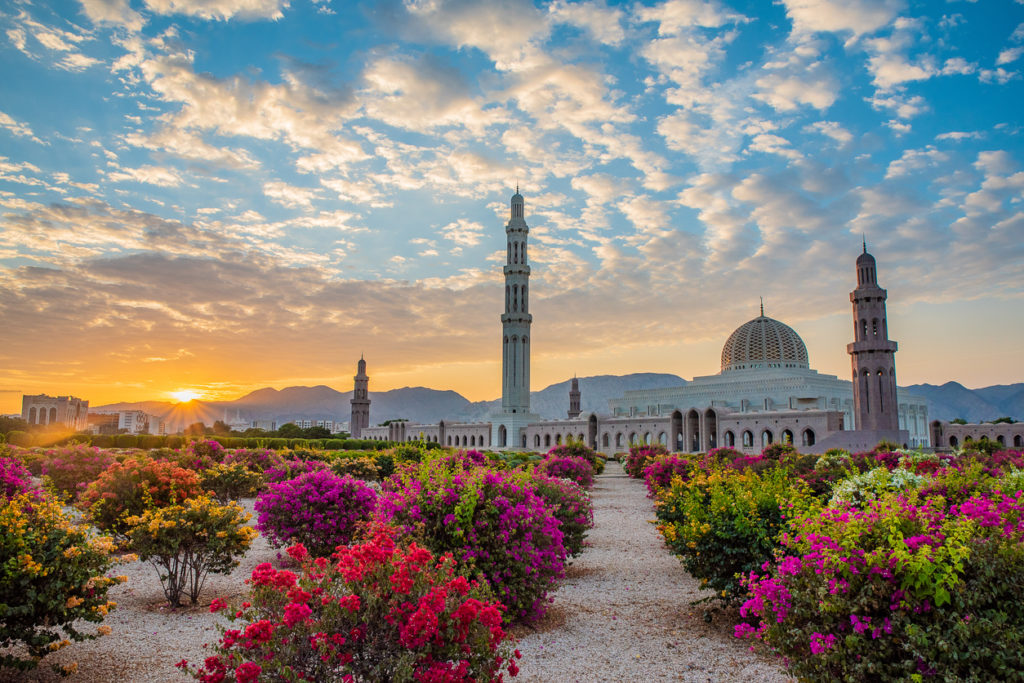 Going on a vacation where you can be active is a great way to improve both your physical and mental health aswell as providing the perfect opportunity to experience new things and explore new places. Located in the middle east is Oman, an ideal destination for those seeking an active holiday due to its diverse landscape and range of outdoor activities.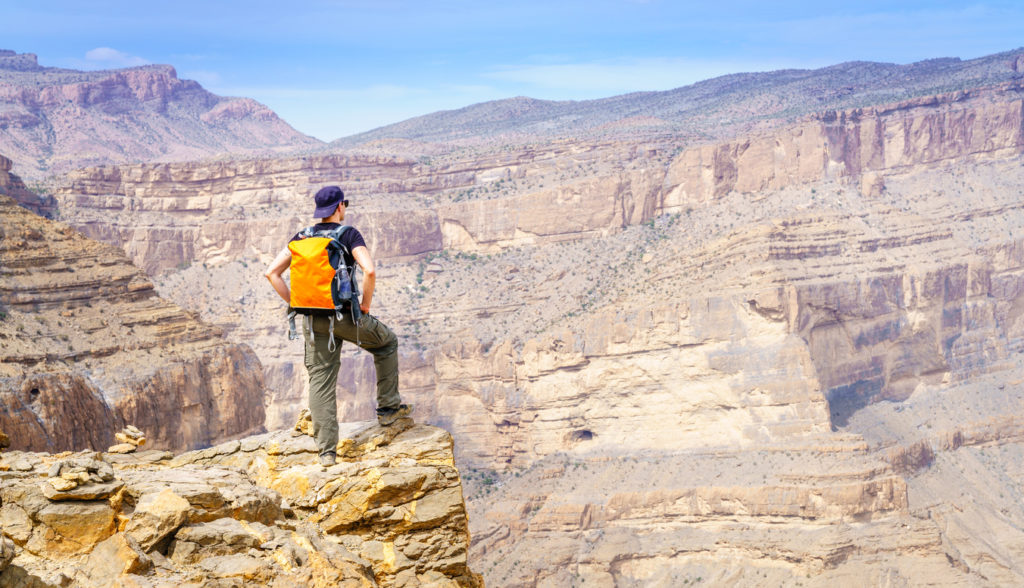 Go for a trek or hike
Oman boasts an extensive network of trails that wind through its breathtaking landscapes, thanks to the country's rugged terrain, making it the perfect place for those who like to hike or trek. Located in the northeast, north of Al Hamra town, is the mountain Jabal Shams or Jebel Shams. It is the highest mountain in the country and is also home to the Grand Canyon of Oman. The mountain provides adventurers with challenging climbs and incredibly rewarding panoramic views of deep canyons and rugged valleys. Outside Muscat is Wadi Shab, a stunning gorge with crystal-clear emerald pools secret caves and stunning views; hikers will have great fun exploring the canyon.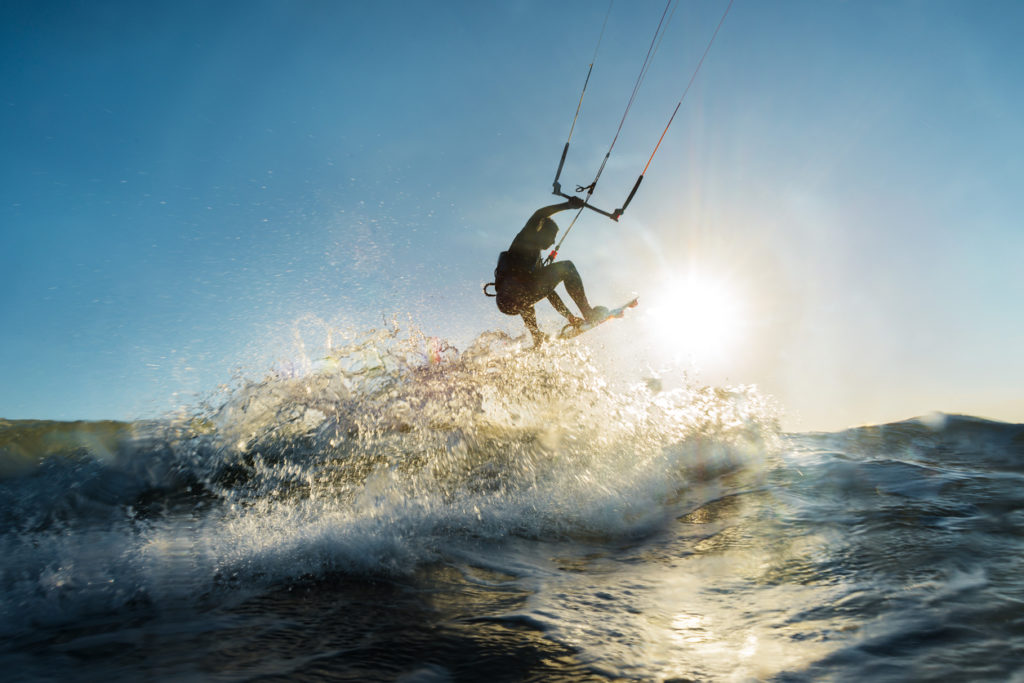 Experience the water sports
Oman has a beautiful coastline stretching along the Arabian Sea. It is a real playground for those water sports enthusiasts. For kiteboarders, Oman is a unique location; the winds and the waves provide a perfect environment. Masirah Island, located off the eastern coast, is the best place to visit for kitesurfing. It is known for its constant winds, especially during the summer months. The island has large long beaches and shallow waters, making it the perfect conditions for those who wish to kitesurf, whether you are a beginner or experienced.
Snorkelling and diving enthusiasts will be enthralled by the underwater wonders of Oman's coral reefs, where vibrant marine life, including colourful fish and sea turtles, awaits discovery. The best months to be in Oman for snorkelling and scuba diving are between April and July, when the coral reefs are at their peak. Located in the northernmost part of Oman is the Musandam Peninsula. The peninsula offers breathtaking fjords and dramatic cliffs resembling Norway's landscapes. This region is absolutely perfect for those who wish to kayak and paddleboard, allowing visitors to explore the secluded bays, hidden caves, and stunning rock formations that characterise the area.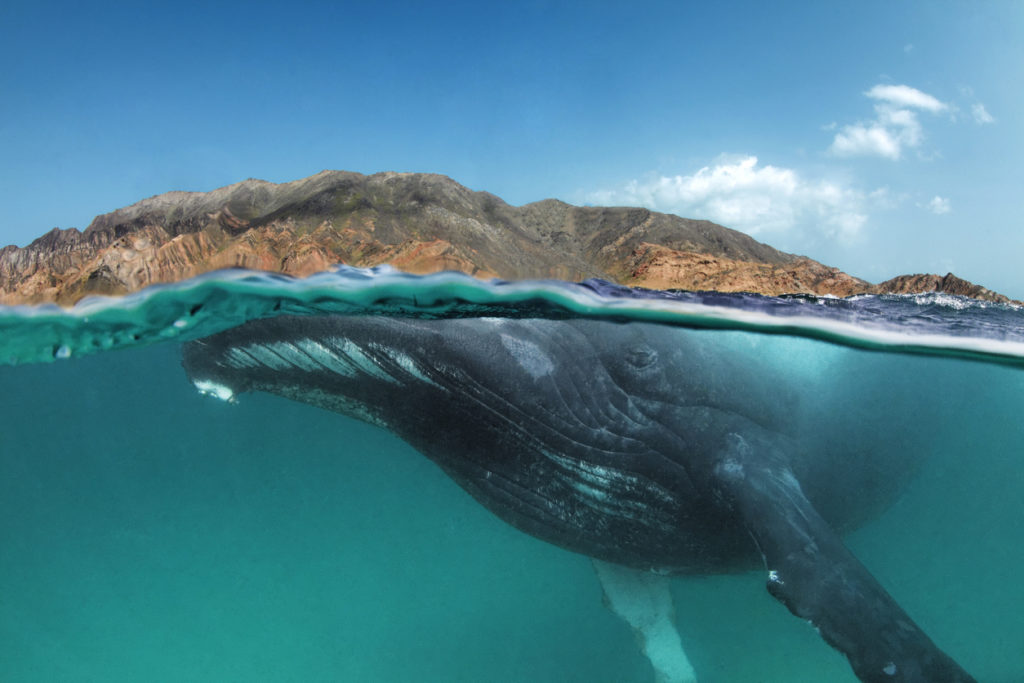 Experience whale watching
Something unique to do on your trip, which is perfect for animal lovers, is to enjoy a whale-watching excursion. A wide variety of species can be seen along the coastline of Oman, such as blue, humpback, sperm and melon-headed whales, which are often spotted off the coastline. Many tour operators offer these trips all along the coastline; if you visit Oman, it should definitely be on the list of things to do there. The best time for whale watching is between October and May when the waters cool down; many of the species travel through here during migration.
You can also expect to see not just whales on your trip but dolphins, turtles, and many seabirds are also commonly spotted on these trips.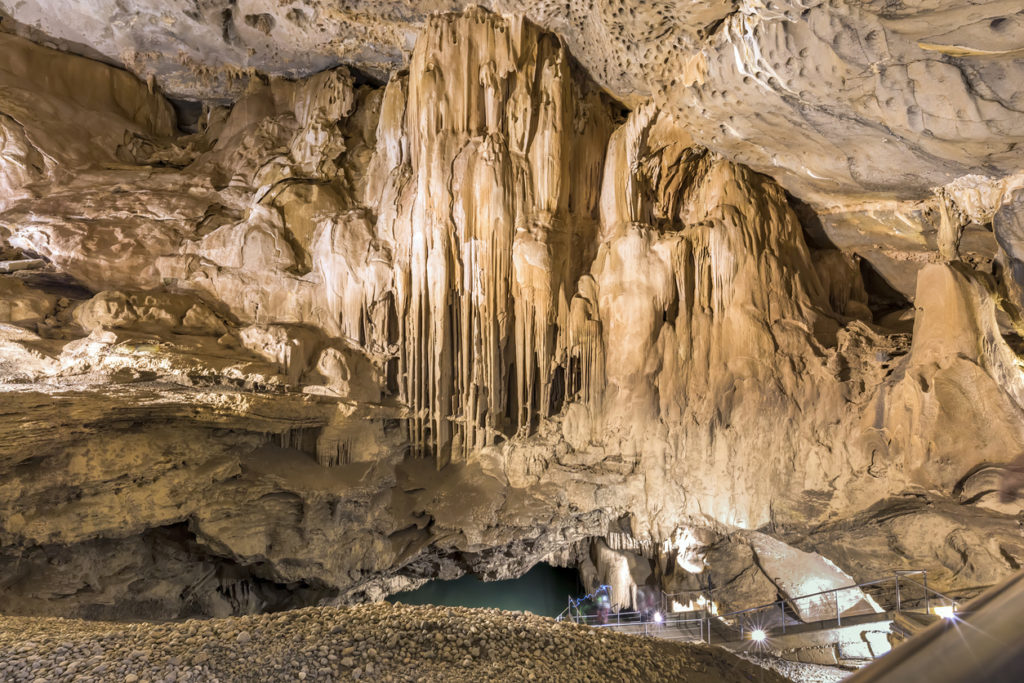 Go rock climbing and caving
The dramatic landscapes in the country make it a haven for rock climbing and caving enthusiasts. Oman's jagged mountains and sheer cliffs are perfect for rock climbers of all levels. Whether scaling the challenging routes of Jebel Misht or the vertical walls of Wadi Bani Auf, climbers will always be rewarded with captivating views of the landscape around them.
Oman's caves unveil a mystical world for those who prefer to be underground. You can expect to find underwater lakes, and unique rock formations, creating a completely enchanting experience. Be sure to visit Al Hoota Cave near the town of Al Hamra; you will be greeted with awe-inspiring formations and impressive stalactites and stalagmites. This cave is safe to explore as visitors are led along well-maintained walkways that wind through the chambers.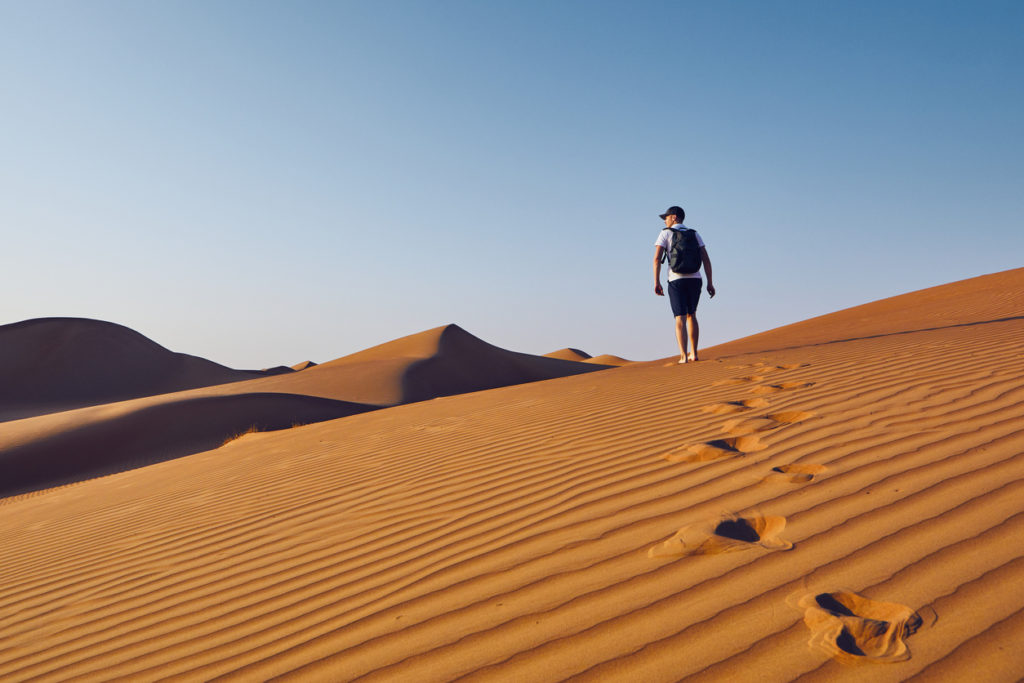 Desert Adventures
The Wahiba Sands is a great place to start for those who wish to explore the desert. The sands provide the perfect setting for dune bashing, where off-road vehicles traverse the sandy landscapes in an adrenaline-fueled adventure.
Another excellent way to explore the desert is through a camel trek. This way allows visitors to immerse themselves in the tranquillity and solitude of this vast expanse. If you are keen on stargazing, once the sun sets over the sands, it is a perfect opportunity to gaze at the stars; it is a magical experience and Oman's clear skies unveil an incredible night sky.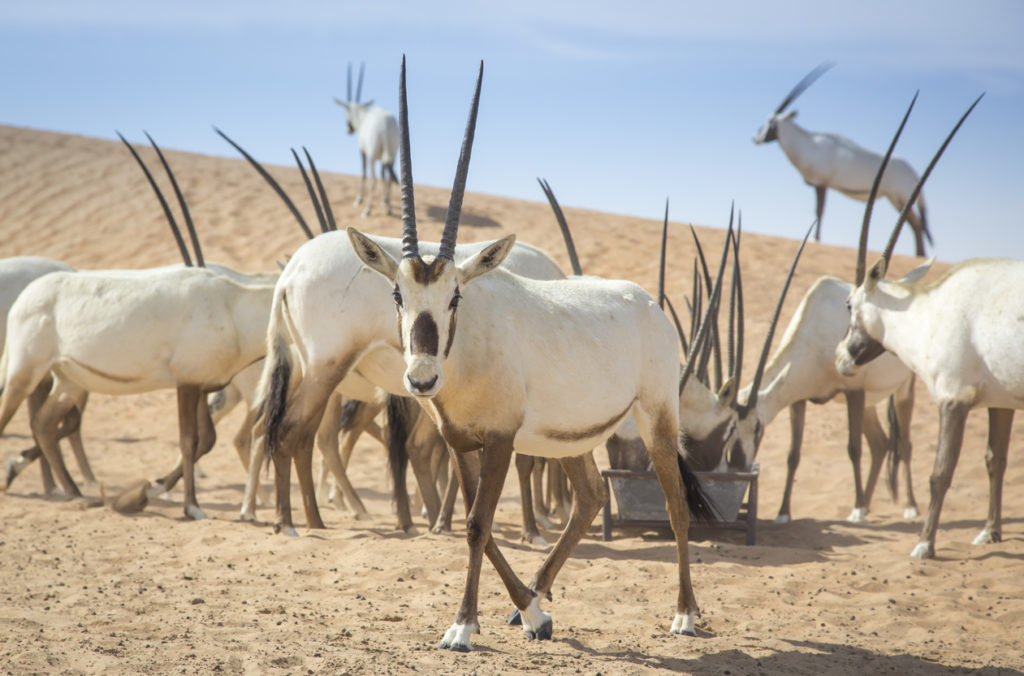 Wildlife encounters and nature reserves
Oman's commitment to preserving its natural heritage is evident in its many protected areas and nature reserves across the country. The Arabian Oryx Sanctuary, a UNESCO World Heritage site, is home to the Arabian Oryx, where visitors can witness this majestic species roaming freely in their natural habitat.
If you love watching videos of turtles hatching then be sure to visit the Ras Al Jinz Turtle Reserve on the eastern coast. This reserve offers a unique opportunity to witness the nesting and hatching of endangered green turtles. Guided tours of the reserve provide a chance to witness these gentle giants up and close.