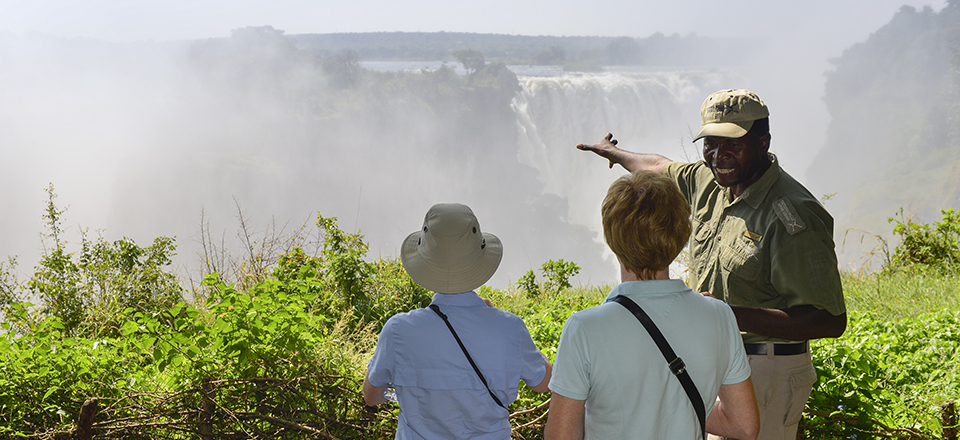 Luxury and Africa is not exactly a common word association. However, Africa is much more than we see on the news. It's a spectacular land capable of offering memorable experiences in unimaginable places. The area along the Zambezi River is one of these spectacular places. There is something about this river that lures tourists who are searching for unique experiences and once in a lifetime moments.
I am a flexible traveler. This means that I can sleep under the stars without complaining of back pain or any other aches. If I have to, I will probably make a comfy bed inside the carcass of an animal just like Leo, too. However, this doesn't mean I don't enjoy luxury. Who doesn't? I will never say no to a luxury safari, especially in this wonderful corner of our planet.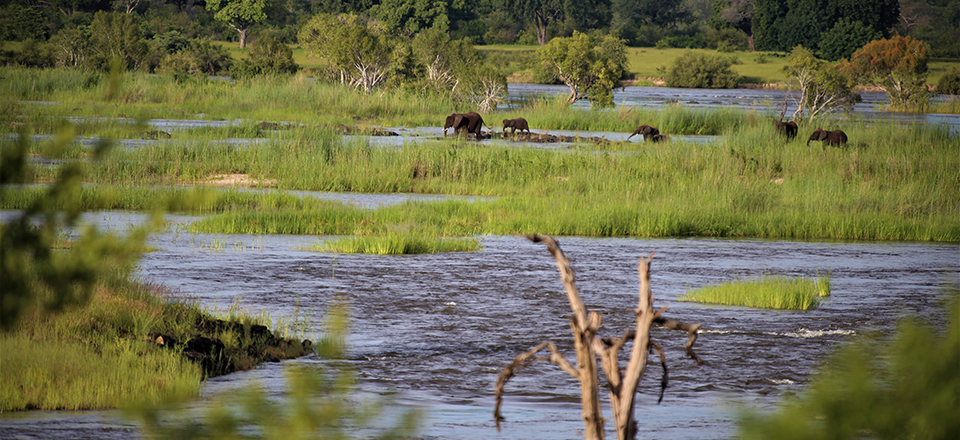 The nonchalant and determined Zambezi flows along forested floodplains, the Mecca for the elephants in the region. This is Africa's fourth largest river system but its journey starts just as a little spring in the corner of northwest Zambia. The delicate spring gathers its power along 2,500 km and crosses no less than six countries. The majestic Zambezi is an incredible backdrop for setting up luxury safari lodges and an amazing destination for extraordinary adventures.
Zambia is not known for its luxury safari opportunities but things will soon change. It's enough to discover its wilderness and scenery and you will instantly know that more is to come here. Unlike its neighbor Botswana, Zambia is still unknown in the safari universe. However, this only means that the safari experience here will be unique, spectacular, tranquil and quirky. Wilderness is at your fingertips in Zambia and I enjoyed discovering it.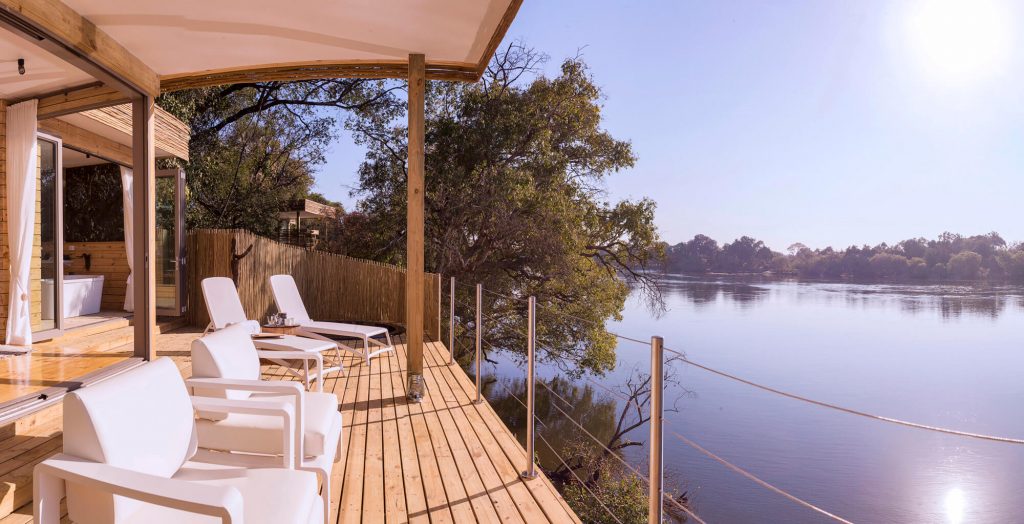 Victoria Falls River Lodge – where the Zambezi meets Victoria
There is another great advantage to booking a luxury safari trip in Zambia. It's half the price you would pay in Botswana, so luxury is indeed affordable in these parts of Africa. I chose to book my luxury lodge close to Victoria Falls, the final destination of the powerful Zambezi and the zenith of any safari experience in Zambia. Victoria Falls River Lodge has 16 luxury tents, where canvas, wood, and glass mix and match to create a serene and safe setting for relaxing nights and days dominated by the incredible views of the Zambezi and its islands.
The trees that surround each lodge provide privacy and create a small, private paradise for each of those who decide to spend a few days here. Once you enter your tent, you will be impressed by the mixture of African and European elements of décor, as well as by the magical ambiance that suddenly lures you in a surreal place.
This place is so much better than a busy luxury hotel. It offers all necessary facilities without creating a concrete barrier between you and nature. Since it is the first private luxury lodge ever built in Zambezi National Park, it has the experience and capacity to provide a real and authentic safari without compromising on comfort.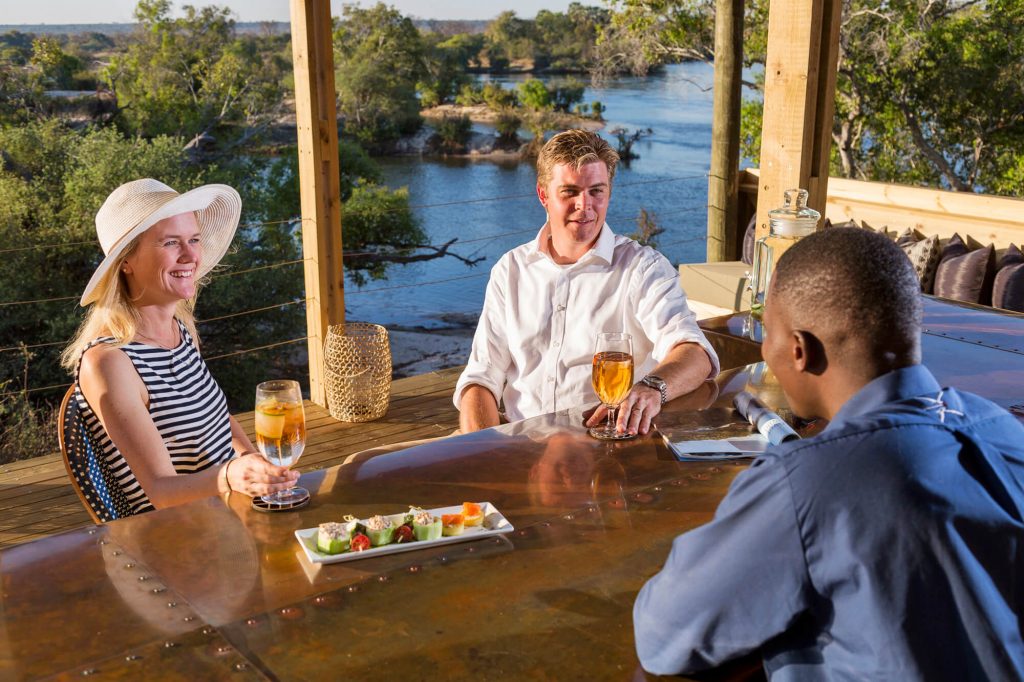 Once you get there, everything you do next depends entirely on you. From game drives, who are a must during a Zambia safari, to helicopter flights over Victoria Falls, you will pretty much be able to have fun on land, water, and in the air whenever you want. Sunrise and sunset cruises are an option too, as is white-water rafting on the mighty Zambezi. The height of your experience will probably be the chance to spot wild animals, like elephants, lions, leopards, hippos, and buffalos, in their natural environment, roaming free and careless, and the sight of the majestic Victoria Falls. The most daring of them all will probably try bungee jumping from the Victorian iron bridge, but I am just courageous, so I was happy with just admiring this work of art.
More than just luxury accommodation with a view
Victoria Falls River Lodge is just one of the luxury safari lodges that await along the Zambezi River. More and more outstanding lodges appear along the river, ready to dazzle visitors. Victoria Falls is also home to Tongabezi, which has been described as heaven on earth, and the comparison is not at all farfetched. The lodge is luxurious but friendly and welcoming, and invites visitors to spend their days and nights in beautiful houses with elegant suites that offer river and hippo views.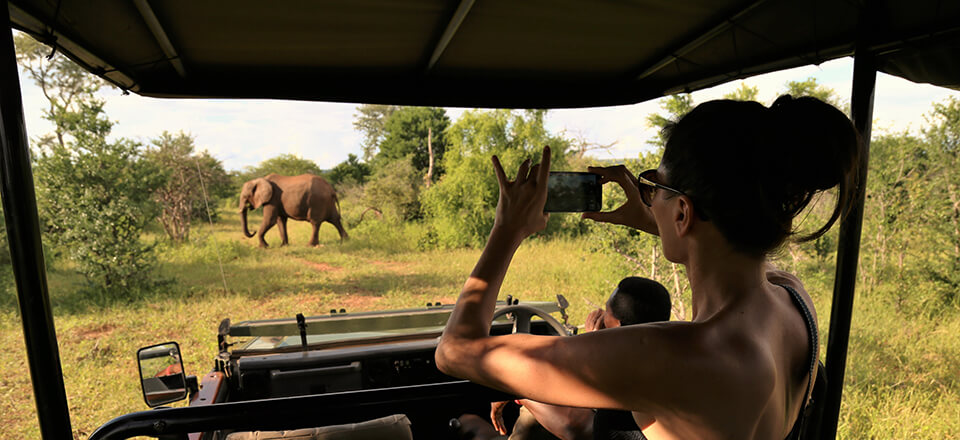 If you want to hide away from it all but still enjoy a luxury stay, Zungulila in South Luangwa is definitely the place to go. It is an exclusive lodge that has as its top facility utter silence and tranquility. It is one of the most luxurious places in Africa, so make sure you book ahead.
Also in South Luangwa and also very remote, Chindeni enjoys a prime location on the shores of the Zambezi River. You will be able to admire the lagoon from the comfort of your own hammock and, if you pay more attention, you will even spot the purple Chindeni Mountains saying hi from a distance.
Lower Zambezi is home to numerous luxury safari lodges and is a great spot for game drives. Sausage Tree Camp welcomes visitors in huge tents that offer fabulous views of the river and hoards of elephants just passing by to get to the river. The same goes for hippos too.
I think that this luxury safari experience was one of the most enriching experiences of my life. And not because it has the word luxury in it.