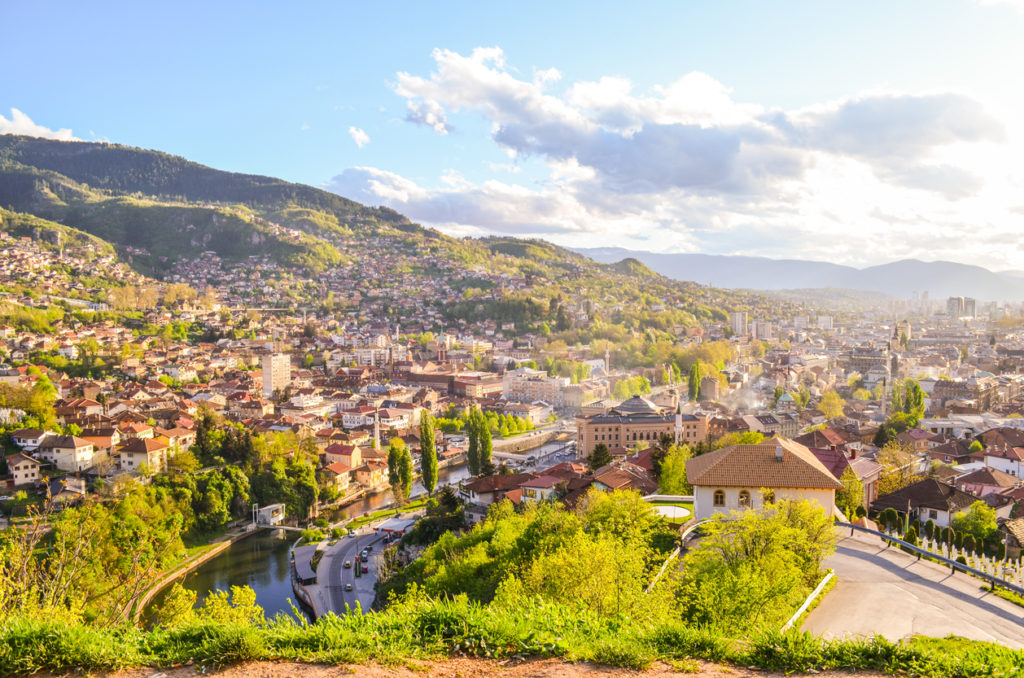 The tumult of the 1990s Bosnian War still whispers its tragic tales underneath a rebuilt city center and in the numerous local museums. However, the optimistic and fun-loving Sarajevans seem to only look forward and welcome tourists with open arms and a bit of their characteristic dark humor. Sarajevo is never what you expect it to be. It will surprise you with a joie de vivre not exactly typical for a Balkan capital, a skyline dotted with minarets, and streets wrapped in flavors of grilled kebabs and freshly grounded coffee. Bosnia is a lovely destination to enjoy a city break in Sarajevo.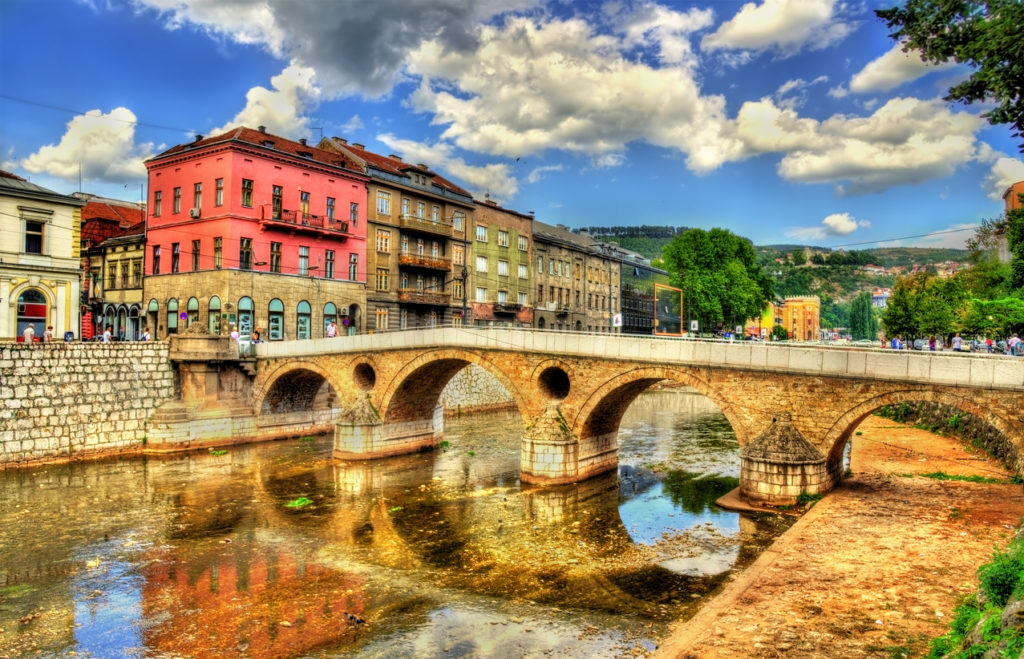 For many, Sarajevo is a mini-Istanbul and a destination where east meets west. The capital of Bosnia and Herzegovina is dominated by its fascinating blend of cultures and architectural styles. The atmospheric Old Town invites you in the bustling world of bazaars, kebab restaurants, cafes, and mosques, while around it you'll have the chance to admire Austro-Hungarian architecture and modern structures. A trip to Sarajevo is a true Balkan urban adventure.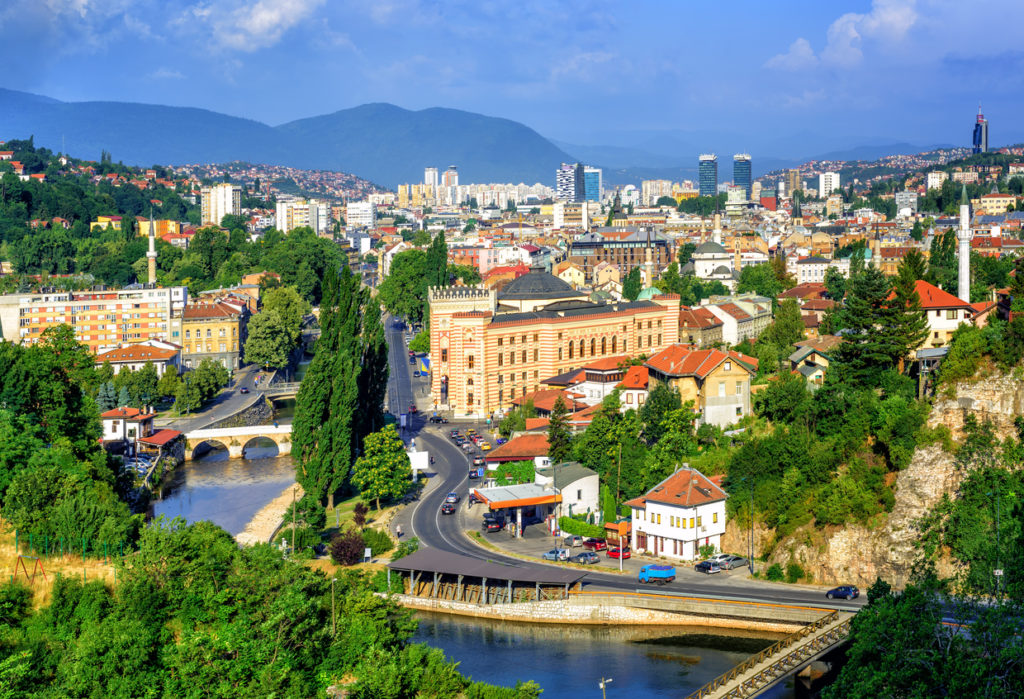 Delve into the local history
Sarajevo is above all a historical destination. Visit the Museum of Sarajevo to find more about the day when the world changed forever. The museum gravitates around the day when Archduke Franz Ferdinand of Austria was shot by Gavrilo Princip, on the Latin Bridge, incident that started WWI. Visit the History Museum of Bosnia and Herzegovina to learn more about Balkan history and the horrors that have befallen the country and to admire more than 300,000 exhibitions.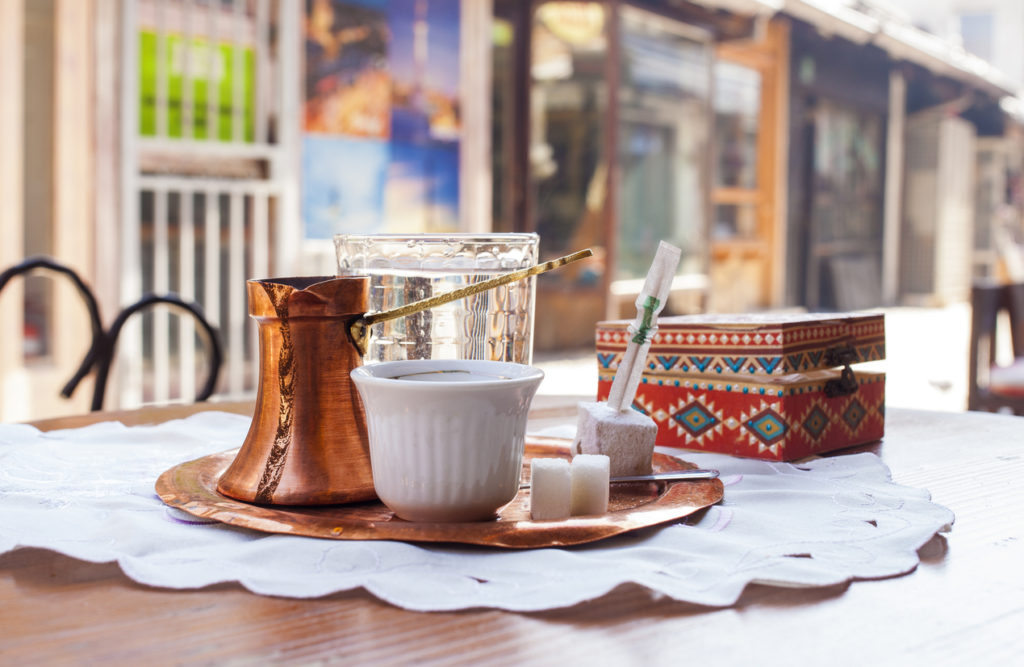 The city endured a bloody civil conflict just 20 years ago too, although this seems hard to believe when you walk along its modern and lively streets. A testament to the Siege of Sarajevo, the Tunnel of Hope that was built underneath the airport to provide food, provisions, and a safe way out of the city for Sarajevo's inhabitants, is now open for visitors interested to learn more about the longest siege in modern history.
Visit the Stari Grad (Old Town) of Sarajevo to travel back to Ottoman times and discover a beautiful blend of neoclassical and Ottoman architecture, as well as the cultural meeting point of the east and west. The Old Town of Sarajevo has been beautifully restored and houses important religious sites, such as the Sarajevo Old Orthodox Church, Sarajevo Cathedral, and Gazi Husrev-beg Mosque.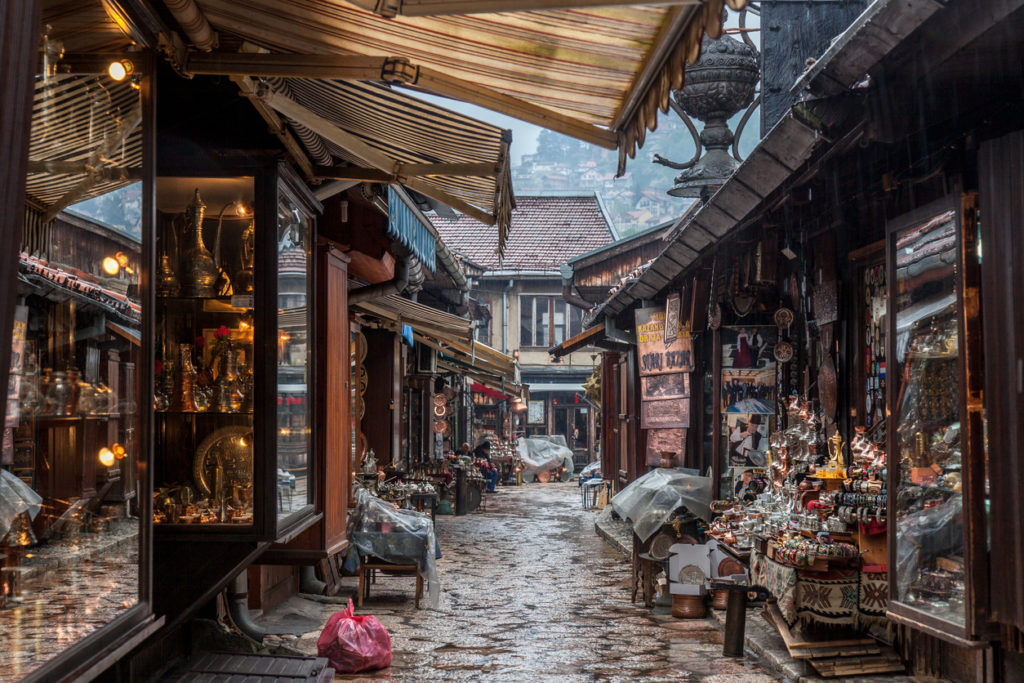 There are no less than a hundred mosques in Sarajevo, but the most beautiful of them has to be the Careva Dzamija, a superb structure that boasts a unique architectural style and a luxurious interior. Moreover, the City Hall is a beautiful example of neo-Moorish architecture, while the Emperor's Mosque and Latin Bridge over the Miljacka River delight with their presence and offer superb views.
Embrace the city's lively rhythm
There's no better place to embrace the lively atmosphere of Sarajevo than haggling with hawkers at the bazaars and independent shops in the Old Town. The neighborhood is lined with various boutiques that sell everything you can imagine, from Arabian lanterns to Turkish carpets and war "souvenirs".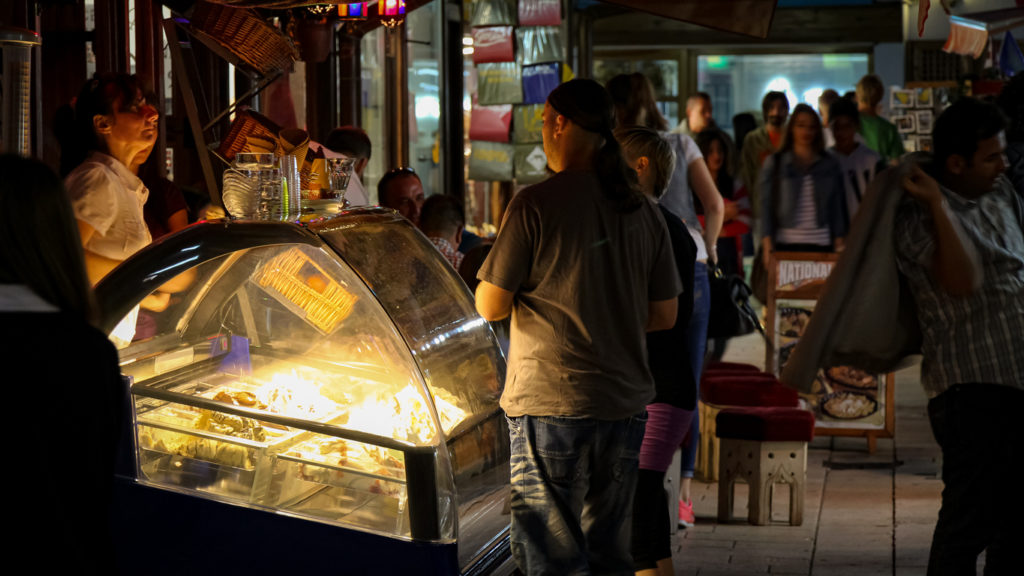 Since this region has been for many centuries a part of the Ottoman Empire, the bazaars continue to play an important role in the local economy and are some of the best attractions in Sarajevo. Visit the old bazaar situated next to the Gazi Husrev-beg Mosque and the Old Clock Tower, dating back to the 17th century, for a chance to buy artisan handcrafts, Turkish delights, jewelry, and souvenirs.
Pamper your senses with delicious Bosnian cuisine, a superb mixture of east and west that brings to the table unique specialties like cevapi, baklava, and burek. Taste the best burek at Buregdzinica Bosna, and east the most delicious bread in Bosnia at Dveri, a renowned restaurant situated in the Old Town. For superb views over the city and fine cuisine, book a table at Biban Restaurant.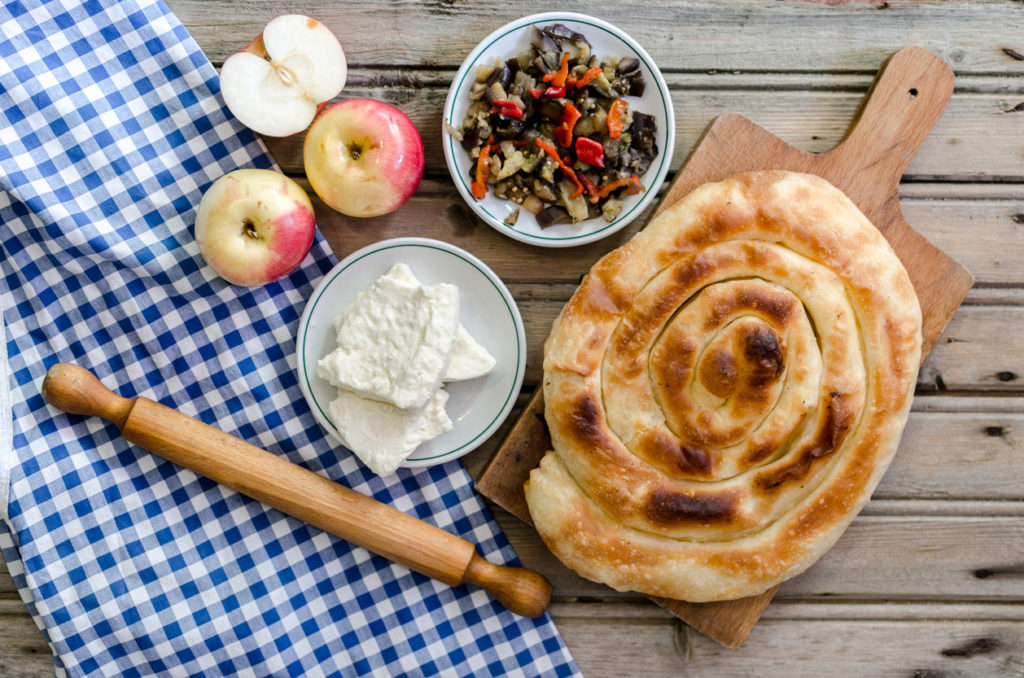 Young Sarajevans love to party and this makes it a perfect location for a city break in Sarajevo, so expect to find an abundance of pubs, bars, and nightclubs scattered all across Sarajevo. The Underground Bar is known for its London-themed ambiance where good music goes perfectly with a cheap beer, while the Balkan Express invites visitors to relax in a cozy setting adorned with antiques. If you're searching for the hottest spot in Sarajevo, 4 Sobe Gospodje Safije is exactly what you're looking for. For sweeping views over Sarajevo and a cold beer, head to the Avaz Tower where you'll find a cool sky bar and an impressive viewing platform.