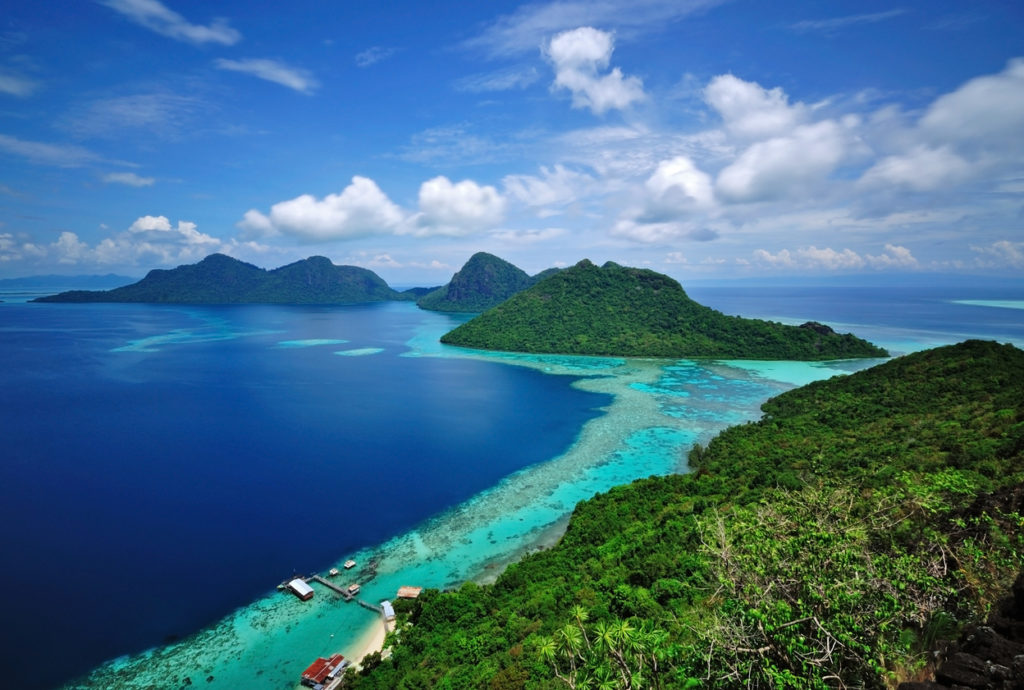 The gateway to another world, a raw and pure universe, filled with wonder and spectacular scenery, the state of Sabah awaits at the northern tip of Borneo. It is a land like no other that up until the arrival of the Europeans in the nineteenth century and joining the Malaysian Federation in 1963 had little contact with the modern world. Sabah was inhabited by tribal peoples that lived according to their traditions and had their own unique identity.
Since its inclusion into the Malaysian Federation, the people of Sabah have started to give up their traditional lifestyle and become more open to incorporate a modern way of living and the Malaysian identity. However, you'll still discover isolated indigenous tribes inhabiting the lush rainforests of Sabah, dedicated to embrace and follow their traditional way of life. If you want to visit Sabah, it's best to do it now, before the modern world takes over.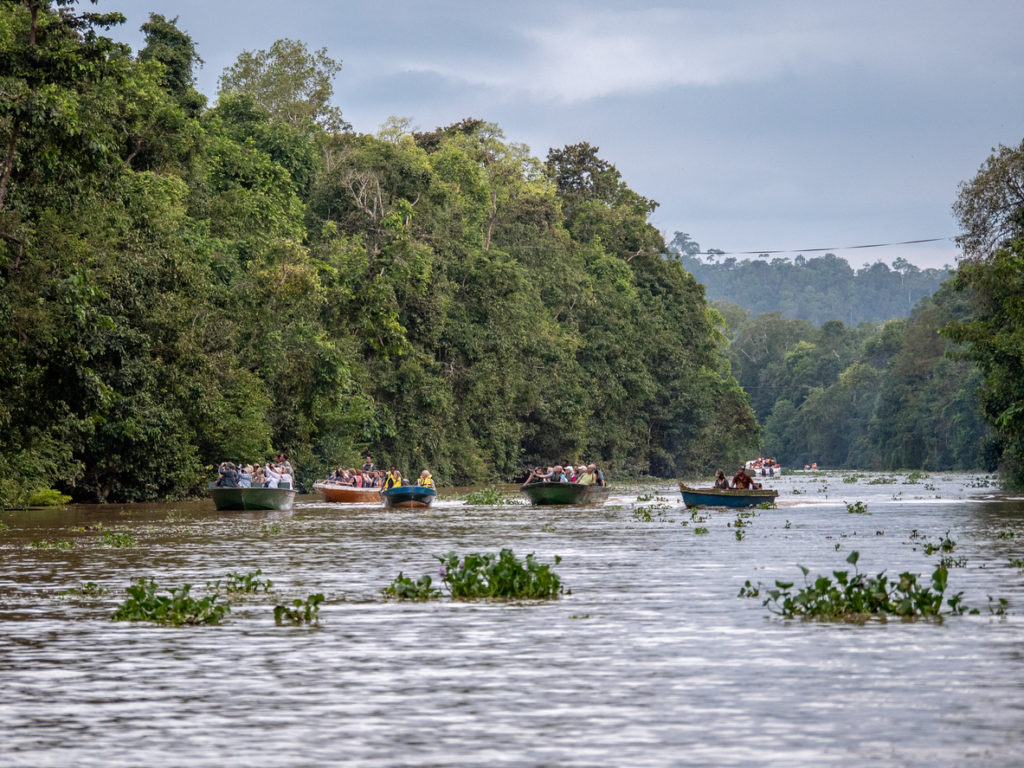 Nature and wildlife
The landscape is diverse and impressive, ranging from swampy coastal areas adorned with mangroves to infinite rice fields and luxuriant rainforests. Altitude aficionados have as a playground the majestic Crocker mountain range, where Gunung Kinabalu (Mount Kinabalu), one of the highest peaks in the world, awaits.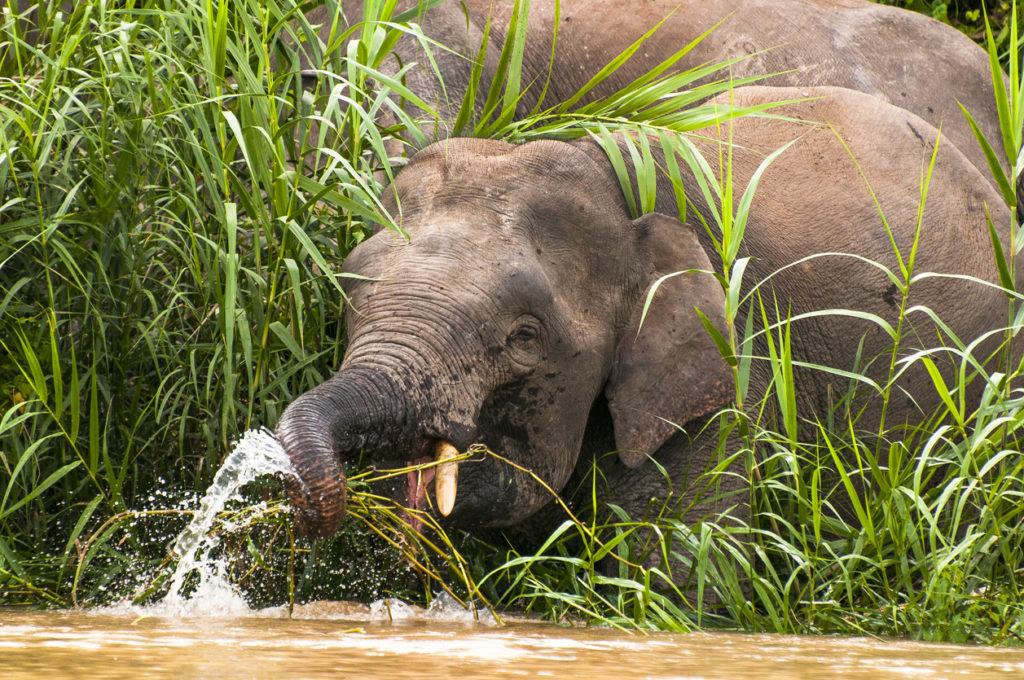 Gentle cruises along Kinabatangan River from Sandakan pass by spectacular flora and fauna and are decorated with magnificent views of lakes, mangrove swamps, and lowland forests. With a length of 560 kilometers, the Kinabatangan is the longest river in Borneo, its shores being home to a spectacular variety of animals, such as orangutans, pygmy elephants, proboscis monkeys, and crocodiles, many of them having found a home here because of the avid deforestation. Unfortunately, the animals' habitats have been severely affected by logging, so if you want to spend your Ringgits wisely, we recommend visiting the conservation centers for a chance to spot fascinating wildlife and making a difference.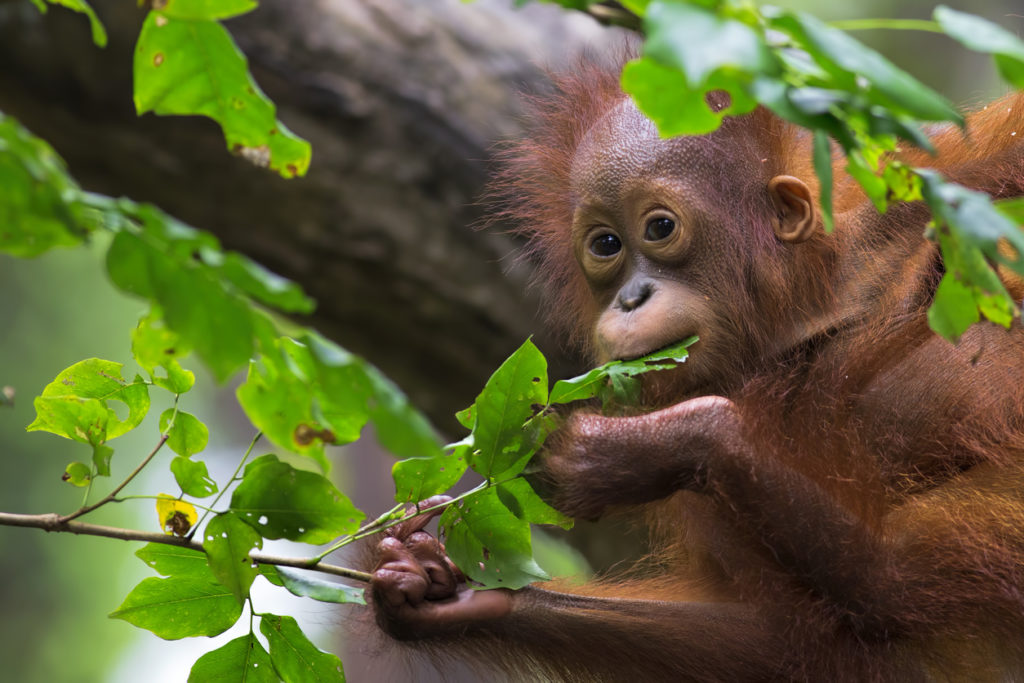 One of the major attractions in Sabah is undoubtedly its gorgeous population of orangutans that can be found at the famous Sepilok Orangutan Rehabilitation Center. The rehabilitation center is worthy of praise and your time due to its dedication to protecting these splendid rust-colores primates. Built within a forest, near Sandakan, the center offers visitors a unique opportunity to admire orangutans in their natural habitat.
Next door to the rehabilitation center, you'll discover the Rainforest Discovery Center, a rather underrated attraction, where you can learn more about Sabah's wildlife and even get to cross a 28m-high canopy walkway to admire flying squirrels. Also in the area, the Bornean Sun Bear Conservation Center is a wonderful destination for the entire family. The center will make a great addition to your Sabah holiday, especially if you want to see the smallest species of bear in the world, cute little creatures with a gold stripe on their chest, who have found a safe house within the center.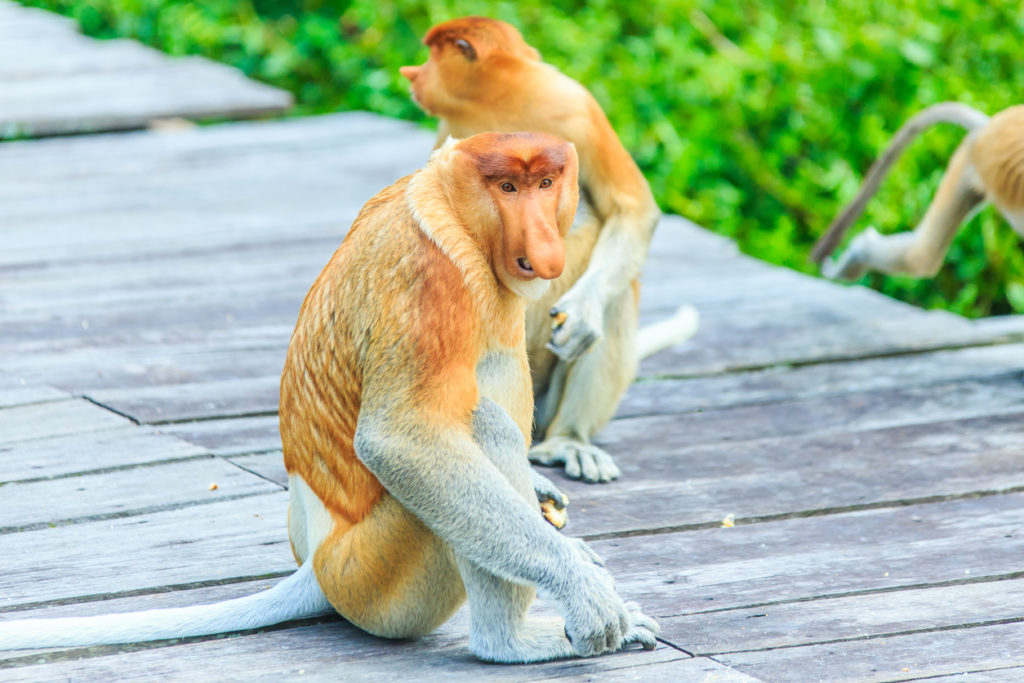 If you're up for a hike and you want to spot orangutans, pygmy elephants, and proboscis monkeys in the wilderness, follow one of the many walking trails in the Danum Valley Conservation Area. A virgin tropical forest and one of the most complex ecosystems in the world, this destination in south-eastern Sabah is an idyllic setting for safaris and hiking adventures in Sabah and offers the possibility to find a comfy place to stay at one of the luxury lodges in the area.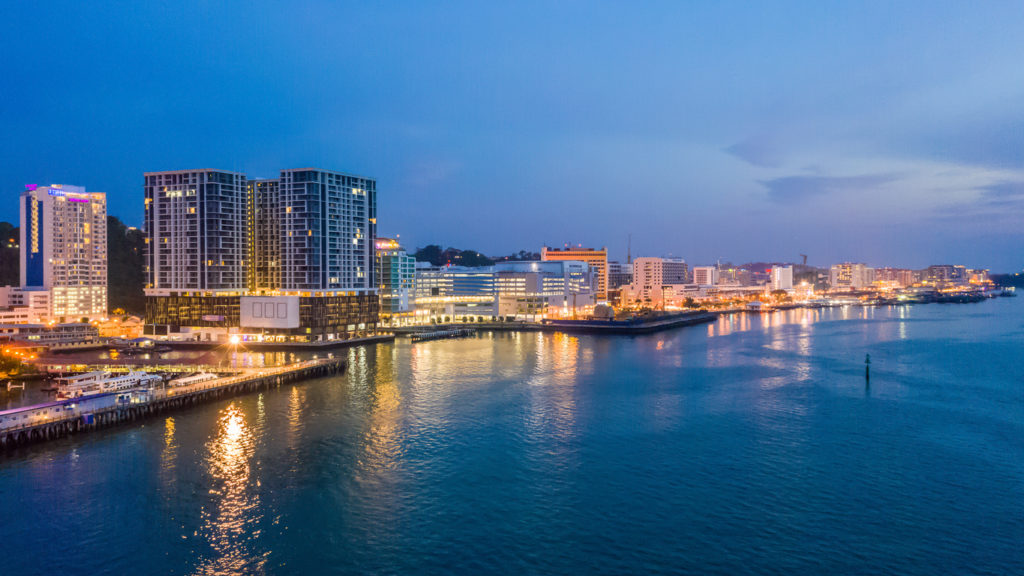 Cities and islands
While Sabah's cities are not particularly attractive or rich in historical sights, you'll still find a pleasant atmosphere and contagious energy. Kota Kinabalu, Sabah's state capital, is a charming place that creates a delightful backdrop if you want to relax for a few days before heading into the wilderness of Sabah. The city doesn't have any notable buildings, but you'll discover a vibrant ambiance and an impressive mix of Malay, Chinese, and indigenous cultures illustrated through an eclectic cuisine. Lovely streets and beaches complete de urban scenery of Kota Kinabalu and enrich your Sabah holiday.
Sandakan, the state's second city, has been destroyed during World War II and has been rebuilt as a dull grid system of concrete blocks. However, the city is known for its excellent accommodation and dining venues, and attractions such as the Sandakan Memorial Park and its colonial heritage mostly concentrated on Trig Hill.
Offshore Sandakan, you'll have the chance to visit one of the best attractions in Sabah, the Turtle Islands National Park. Turtles are abundant on Borneo's beaches, especially at night, when many of them crawl ashore to lay their eggs. All three islands – Pulau Selingan, Pulau Bakungan Kecil, and Pulau Gulisan – have as guests the green and hawksbill turtles, but only Selingan is open to tourists. Selingan offers overnight turtle tours. During the day, you can be lazy on the beach, swim or snorkel. South of Sabah's capital awaits the Klias Peninsula where active travelers can enjoy whitewater rafting adventures or firefly cruises. Sun worshippers can spend a few hours in the sun on one of the many beautiful beaches of the Kudat Peninsula. While they're there, they can also visit the longhouses of the Rungus tribe.