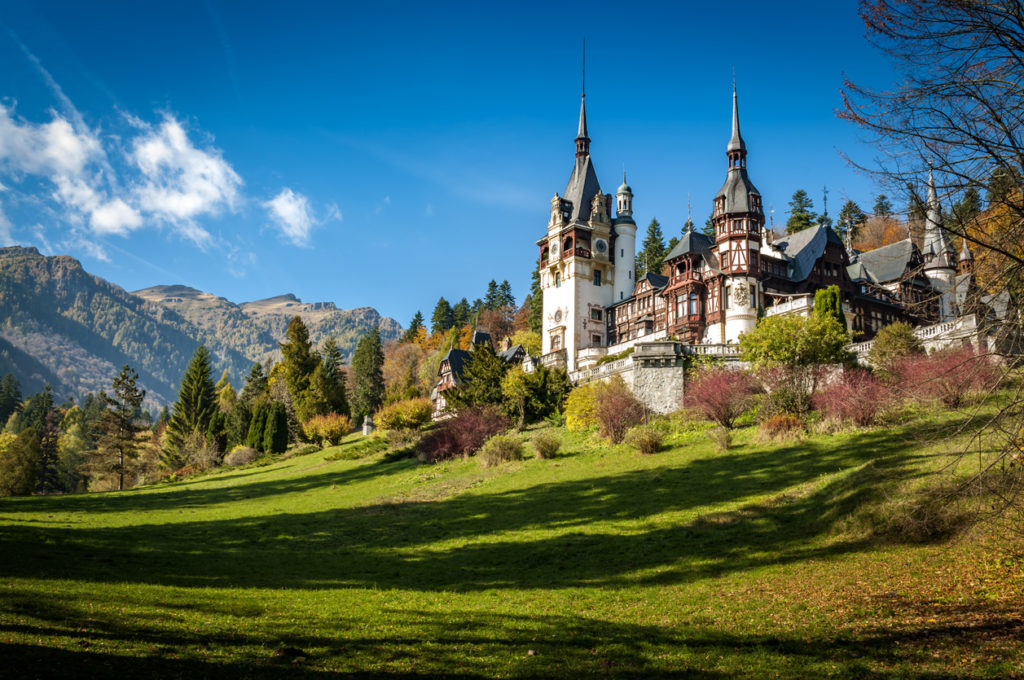 Come to Transylvania with an open heart and mind! Forget about Dracula for a while and discover one of the most beautiful regions in Romania. Follow the tracks that guide you to flower-filled meadows, crystalline rivers, ancient forests, dramatic mountains, medieval castles, and Saxon villages, and discover a simple but enchanting world. Explore Transylvania and meet its people, listen to their stories, and embrace the local traditions.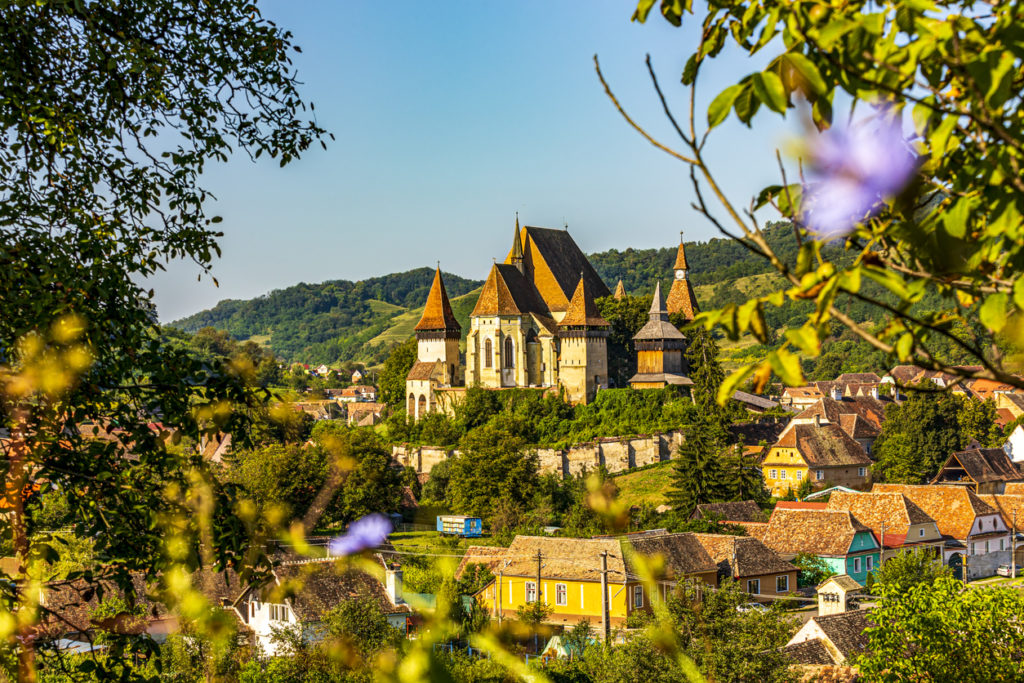 Yes, Transylvania is real, and no, vampires don't live here! Famous as the country of Count Dracula, Transylvania is often confused with the land described by Bram Stoker. Transylvania is not a country! It's a beautiful, fascinating region situated in the heart of Romania. It also is the perfect destination for hiking and admiring the brown bears in their natural habitat, for climbing the Carpathian Mountains and discovering Romania from above! So, take a seat, pour yourself a glass of plum brandy, grab a bite from that steaming potato bread, and discover what Transylvania has to offer.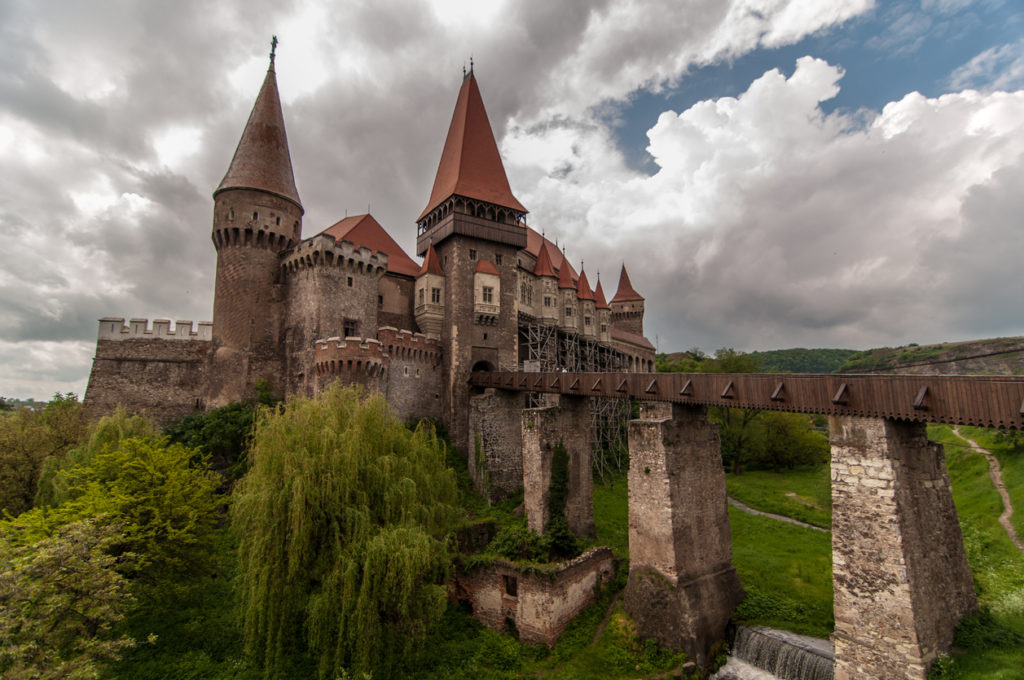 The land of the seven fortress towns
Transylvania goes by many names. While Romans called it Trans-Sylvania, Romanians decided to name it Ardeal. The Hungarians know it as Erdely, and the Germans identify it as Siebenburgen – "seven fortress towns". The seven towns the Germans talk about are Bistrița, Brașov, Cluj-Napoca, Mediaș, Sebeș, Sibiu, and Sighișoara. Saxons were sent here in the 12th century to defend the region from invasions.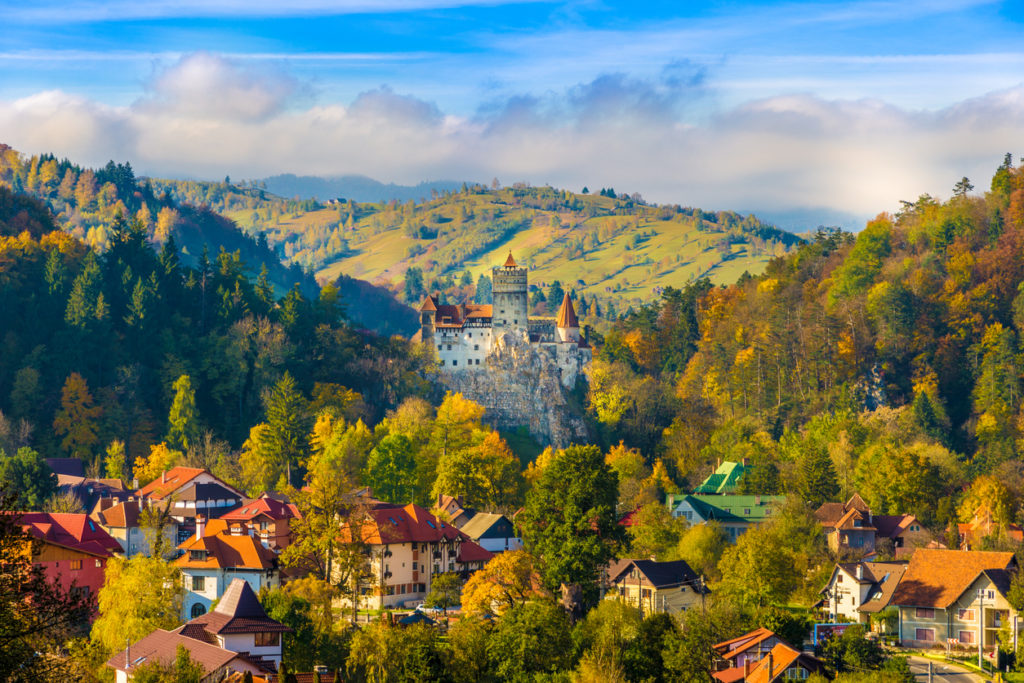 You can choose any of these cities as a base for exploring Transylvania, although the most popular choices are usually Sibiu, Brașov, and Sighișoara. These also are some of the most picturesque Romanian cities, and great bases for day trips, ski adventures, and enjoying the outdoors. 
Transylvania is ruggedly beautiful! You'll instantly be charmed by its wonderful landscape once you learn how to make peace with the bad Romanian roads. Don't let the poor infrastructure ruin your Transylvanian holiday and go explore the lovely medieval cities of Brașov, Sighișoara, and Sibiu.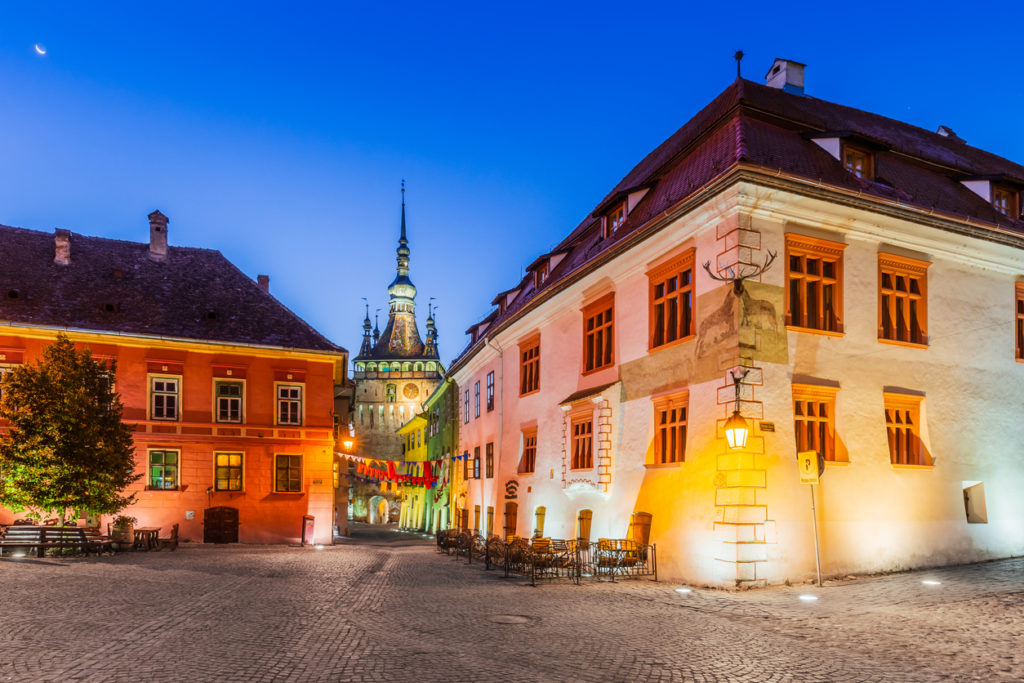 Sighișoara – the city that ages gracefully
A medieval town to the bone, Sighișoara is a UNESCO World Heritage Site, home to winding cobbled streets, an outstanding Clock Tower that dates back to the 13th century, and the beautiful Church on the Hill. It is also the birthplace of Vlad the Impaler aka the muse for Dracula's character.
Visit the surrounding villages to discover authentic peasants enjoying their simple lives, despite not having access to modern living conditions. Some peasants in Transylvania still travel by horse-drawn vehicles, which don't look at all like carriages, and many of them don't have yet access to running water. However, this doesn't stop them from following traditions, enjoying the religious holidays, welcoming travelers, and thanking God for what they do have.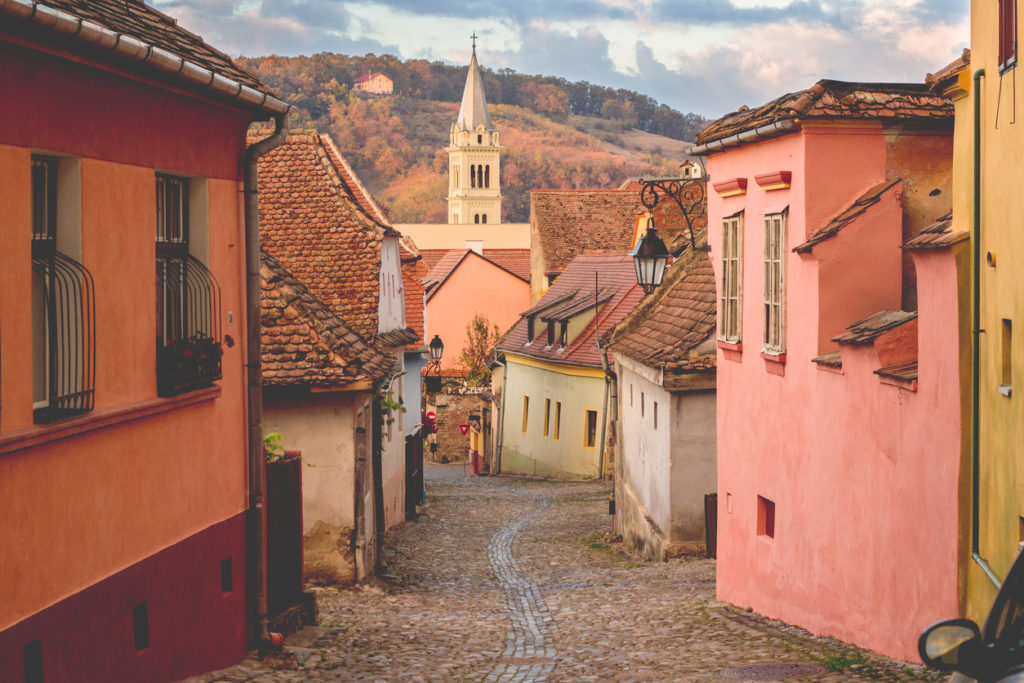 Visit Biertan and Viscri if you want to spend a few days in a traditional Transylvanian house and discover a way of life that hasn't changed in centuries. Viscri is one of the oldest villages in the region, so beautiful and serene that even the Prince of Wales bought a home here. A quaint village, home to a fortified church, Viscri unveils a genuine Transylvanian ambiance.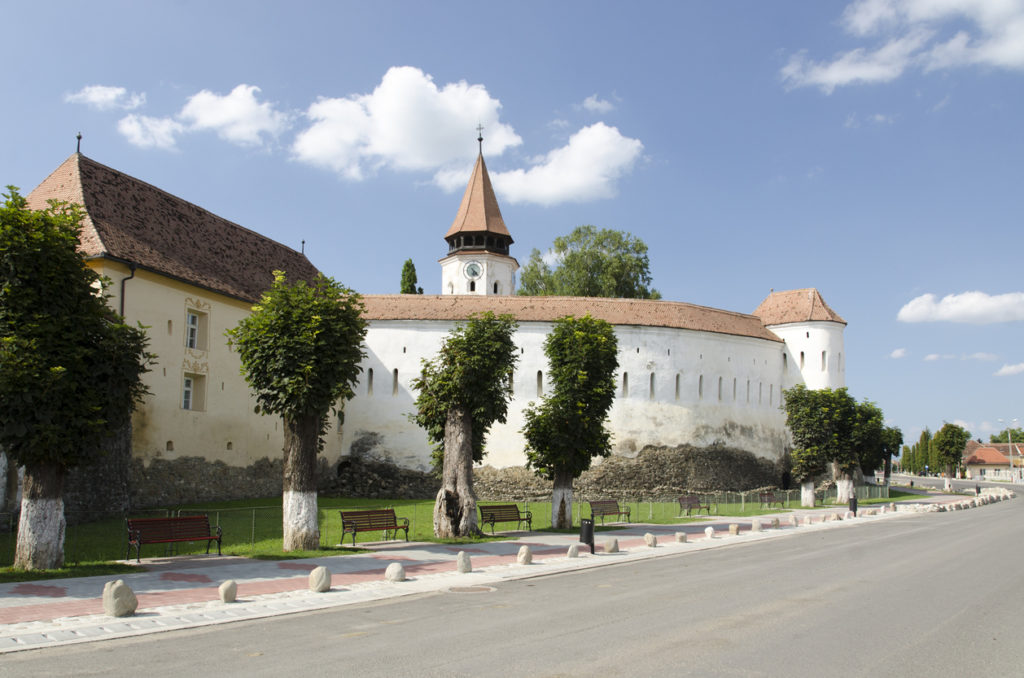 Brașov – the calm metropolis
The medieval city of Brașov is one of the most beautiful cities in Romania. Surrounded by the Carpathian Mountains, Brașov is a calm metropolis. How can this be possible? "Ardelenii", the inhabitants of Transylvania, are known for their calm attitude, infinite patience, and slow life rhythm. They almost never hurry anywhere and are the kindest hosts you can expect to meet in Romania.
Brașov abounds in beautiful sights, like the majestic Baroque square and Black Church, the quaint Trumpeter's Tower, or the elegant 15th century Town Hall. You'll also find here beautiful cobbled stones filled with lively cafes and restaurants serving traditional Romanian food. And no one can say no to traditional Romanian food! From ciorbe (sour soups) to mititei (grilled rolls of minced meat), and the famous polenta with cheese and smântână (sour cream), you'll always have your stomach full and your taste buds happy in Transylvania.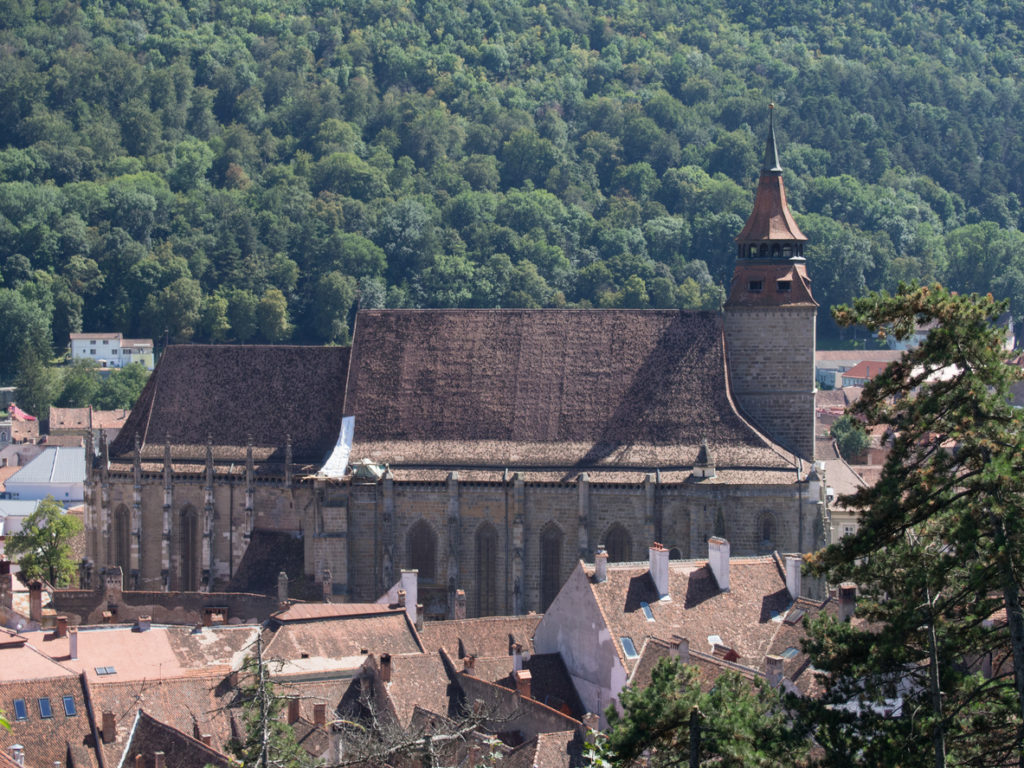 If you want to enjoy a beautiful view of the city and the surrounding mountains take a cable car ride up Mount Tampa. From Brașov, you can easily get to the well-equipped Poiana Brașov ski resort, where you'll find the perfect slopes for any level of skiing experience.
Valea Prahovei – worthy of royals
Brașov is also located a short car or train ride from the most popular ski resorts in Romania, situated in the region of Valea Prahovei. Predeal, Bușteni, Sinaia are the most crowded winter resorts in Romania, welcoming tourists with accommodation and facilities for all budgets.
Sinaia, once the royal summer residence of King Carol I, who fell in love with the natural beauty of this place, is home to the superb Peleș Castle, the first castle in Europe to have electric lighting, central heating, and an electric lift, and…the setting of a recent Netflix Christmas movie – A Christmas Prince.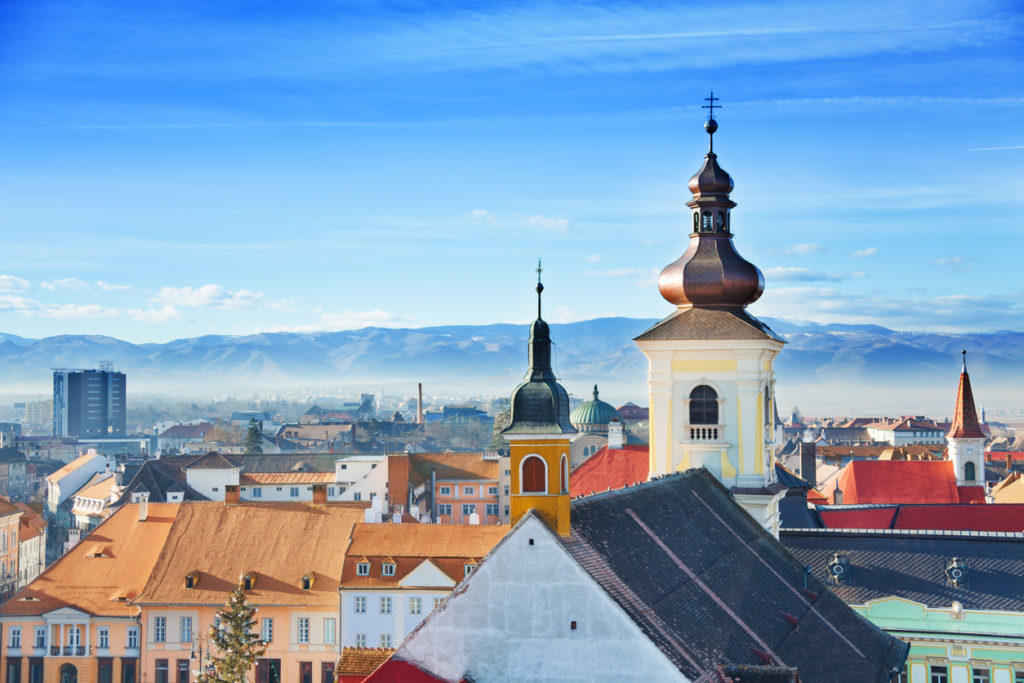 Sibiu – the idyllic medieval city
Sibiu, a lovely city with a laid-back atmosphere, invites you to discover wide open squares, a colorful Lower Town, Saxon architecture, and impressive Cathedrals. In 2008, Forbes named Sibiu as the 8th most idyllic place to live in Europe, so it's not to be missed during your journey of exploration.
And these are just a few of the wonders of Transylvania. There are still the many fortresses to be discovered, such as the Corvin Castle at Hunedoara, the Făgăraș Castle, and of course, the famous Bran Castle situated near Brașov.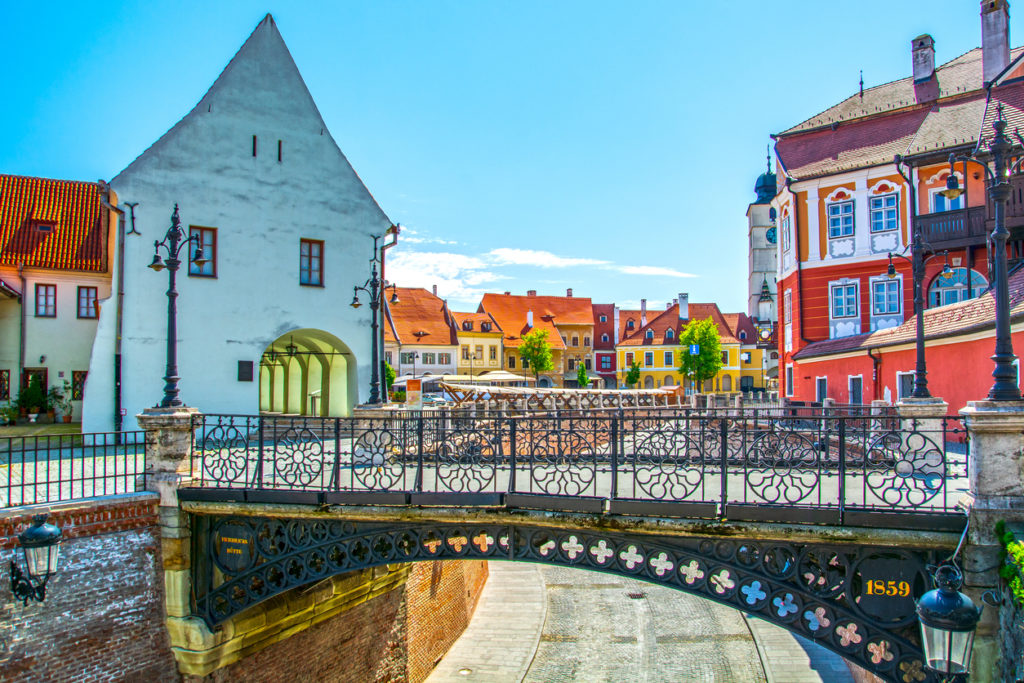 Nature lovers will love to spend their time walking through oak forests and fence-free fields dotted with forget-me-not flowers and haystacks. There are four national parks in Transylvania, as well as three natural parks, and two biosphere reserves. Retezat National Park has more than 300 species of flora and 50 species of mammal, including the brown bear and lynx, while Piatra Craiului National Park impresses with flood plains, imposing mountains, fast-flowing rivers, and a variety of birds, butterflies, and reptiles.
And we can just go on and on about the wonders of Transylvania. A land that might not be home to legendary creatures but it's certainly home to legendary places and people!