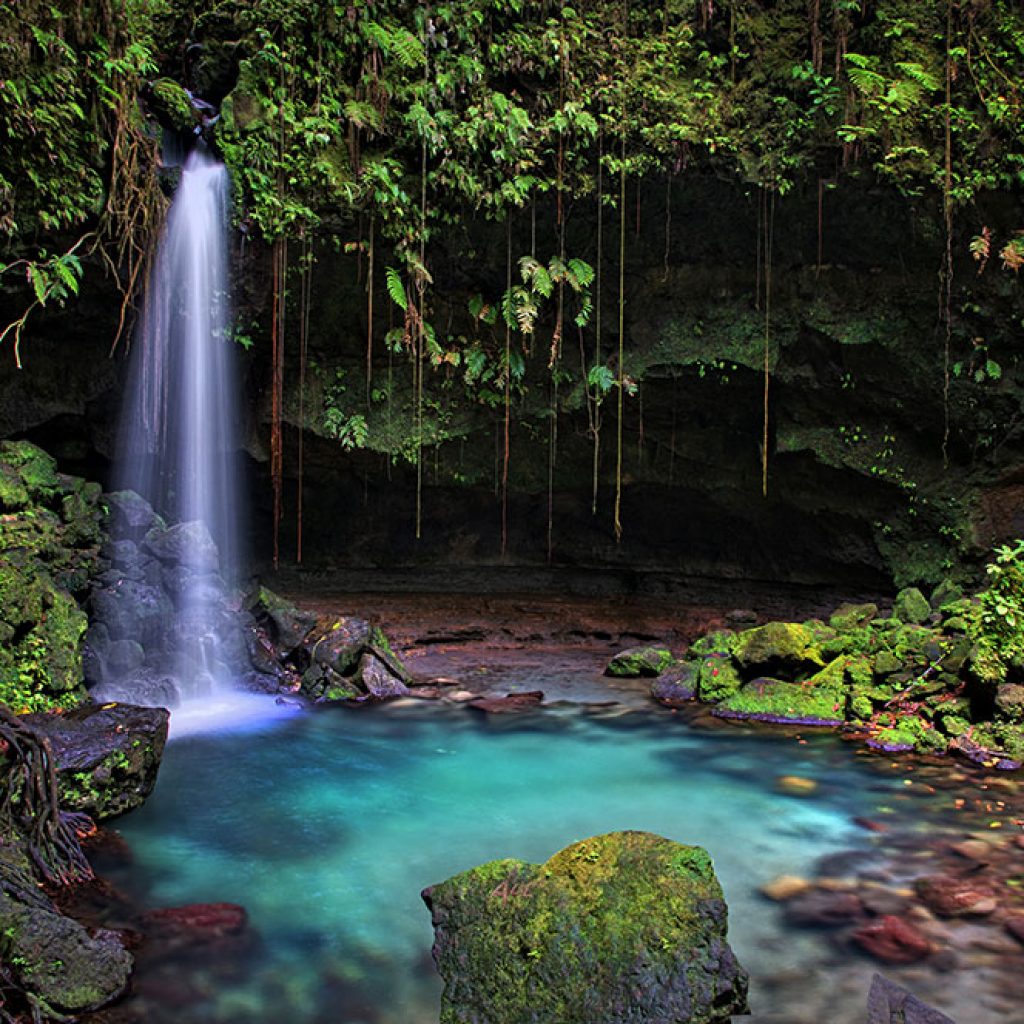 Dominica is not your usual Caribbean island. With its mountainous interior, abundance of lush forests, and variety of wildlife, Dominica is more like a Caribbean Jurassic Park. A spectacular destination for hikers and walkers, Dominica is home to fabulous treks along the Waitukubuli National Trail that curls for 115 miles over the island.
A destination favored by active people, Dominica also has plenty of relaxing spots for those who are less active. It's enough to take a short walk and you'll discover beautiful anthuriums and orchids everywhere, waterfalls and, of course, beautiful golden-sand beaches, especially on the north coast.
The spectacular natural treasures
Dominica is modest and shy although it has spectacular landscapes. The island is home to three national parks, nine volcanoes, 365 rivers, and wonderful geo-thermal marine reserves. More than 180 species of big birds live in Dominica, including pelicans and parrots. And even though the island is rather quiet and not bragging about its gifts, it's never sleepy. Hiking in Dominica will get you through rain forests and to volcanic craters, quiet lakes, hot springs, and noisy geysers. Just follow the red mud trails and walk over the volcanic slopes to discover nature in all its glory.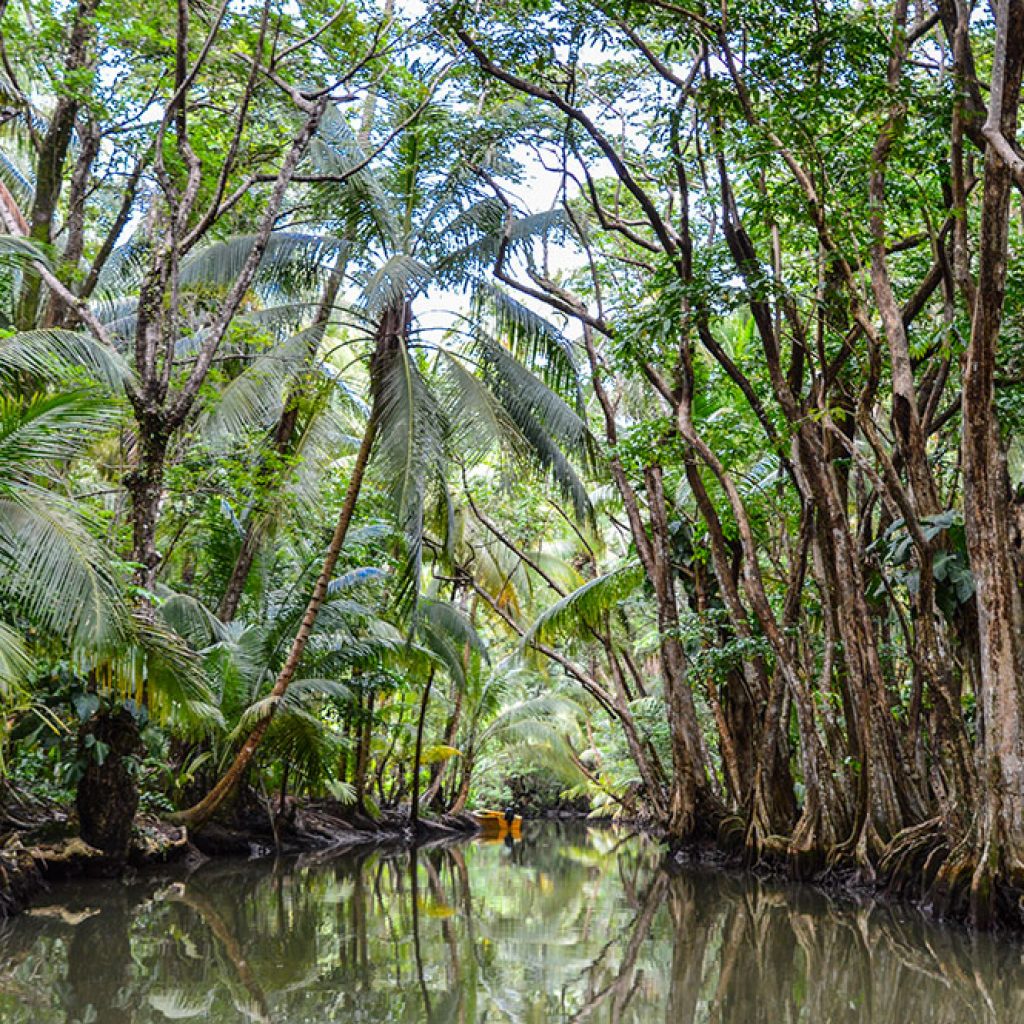 The Waitukubuli National Trail connects the island from north to south. It was created by the local community to link up remote villages so they can walk (not drive) from one corner to the other. Cause that's why Dominica is so quiet. So you can hear the sounds of nature.
If you're not very fond of hiking but you love water sports, just bring your snorkeling gear and dive into the waters of Dominica. Whether it's snorkeling, diving or river tubing, Dominica will keep you entertained even if you're not a big fan of trekking and you prefer to stay closer to the sea.
The water is always warm or even bubbly hot in Dominica. At Soufrière, the warm waters are perfect for scuba diving, snorkeling and admiring the imposing volcanic cliffs that add a touch of drama to the peaceful setting. While at Soufrière, you should also take a dip in the sulfur springs and enjoy their healing properties.
The Boiling Lake is to be found in the Morne Trois Pitons National Park and can only be reached by foot. This steaming basin of bubbling water is situated at an altitude of 762 m, so it's best if you follow this 7-mile journey accompanied by a guide. The Morne Trois Pitons National Park is a UNESCO World Heritage Site and a magnet for trekkers who enjoy steep slopes and deep valleys. Here they can trek for miles to be rewarded with beautiful views, lush greenery, freshwater lakes, volcanoes, hot springs, and a swim in the Emerald Pool.
The beaches, the atmosphere, the people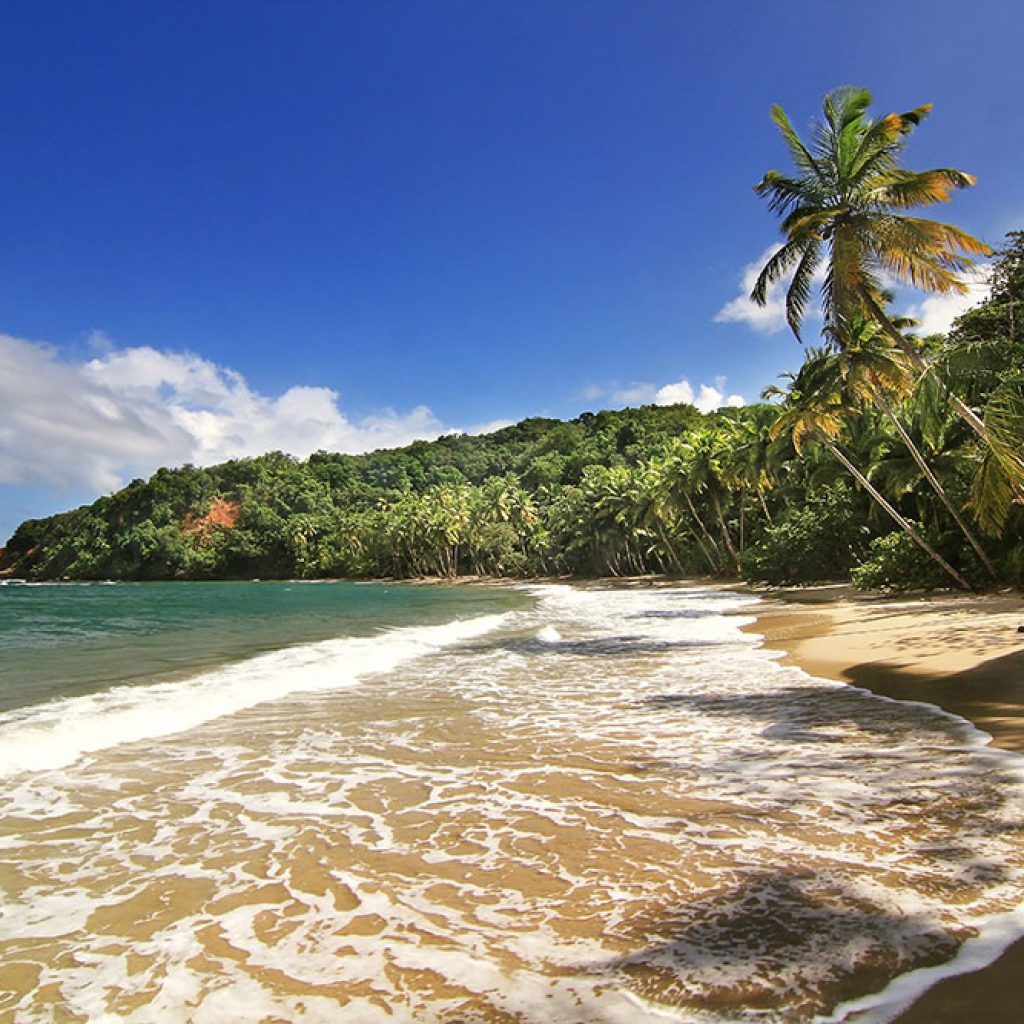 Good beaches can be found easily in Dominica. It is a Caribbean island, after all, so there are plenty of strips of sand waiting for sun worshipers. Moreover, the island is home to a few black beaches too, the most beautiful of them all being situated at Pointe Baptiste. For the "traditional" powdery white-sand Caribbean beaches head to the north of the island, where a sandy paradise is waiting for you.
From November to March, Dominica becomes a great destination for whale-watching. It is home to sperm whales, pilot whales, and pygmy whales, as well as dolphins, and the only country in the world where sperm whales stay all year long.
A trip to Dominica offers travelers the opportunity to meet the last remaining indigenous community in the Caribbean. The Carib Territory introduces visitors to the lives of the island's original inhabitants. The Carib are famous for their canoe-building skills and some lucky visitors might even get to see them at work.
Roseau, Dominica's capital, is pretty and has a relaxed ambiance. It's a perfect spot for relaxation while discovering its colorful streets and many bars and restaurants. The local restaurants are serving Creole, Continental, and American dishes, at affordable prices.
The locals are friendly, the downtown is lively, and the sea views are beautiful in Roseau. Dominicans love to have guests and are proud of their rural heritage and mix of African, European, Creole and indigenous Kalinago cultures. The official language is English but if you want to try something cool, learn a few words in the local Kwéyòl language.
Dominica managed to avoid mass tourism and Mother Nature is still in charge here. It's been both a French and British colony and is currently home to 70,000 inhabitants of different roots, largely African. Visit Cabrits Historical Park to see the ruins of Fort Shirley and Fort George, structures that date back to the 18th century.
Less commercial than many other Caribbean islands, Dominica is a refuge from the crowds and an idyllic destination for those who love a quiet holiday surrounded by the harmonious chaos created by nature.