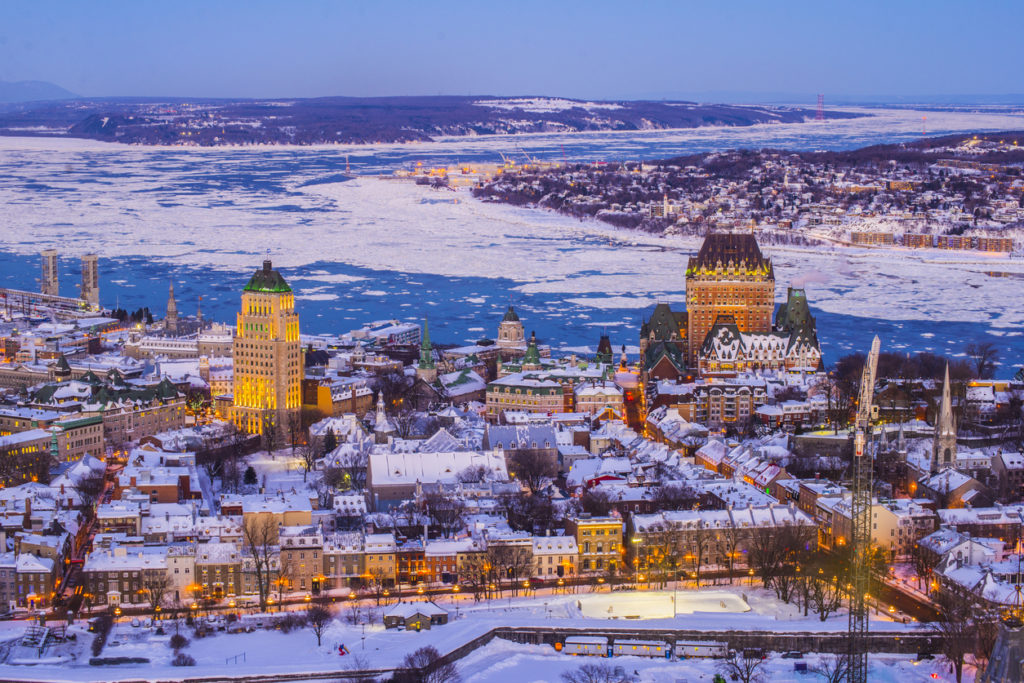 Quebec, a province in Canada known for its deep-rooted French heritage and picturesque landscapes, transforms into a winter wonderland as the first snowfall graces its vast expanse. From the winding alleys of Québec City to the remote wilderness of the north, winter in Québec is a season of magic, wonder, and unparalleled experiences.
Walking through the cobblestone streets of Old Québec, with snowflakes gently settling on 17th-century architecture, feels like you've stepped into a Christmas card. The iconic Château Frontenac stands guard over the city, its fairy-tale-like turrets and spires draped in snow. Festive lights twinkle while the aroma of mulled wine fills the air, inviting visitors to indulge in winter comforts.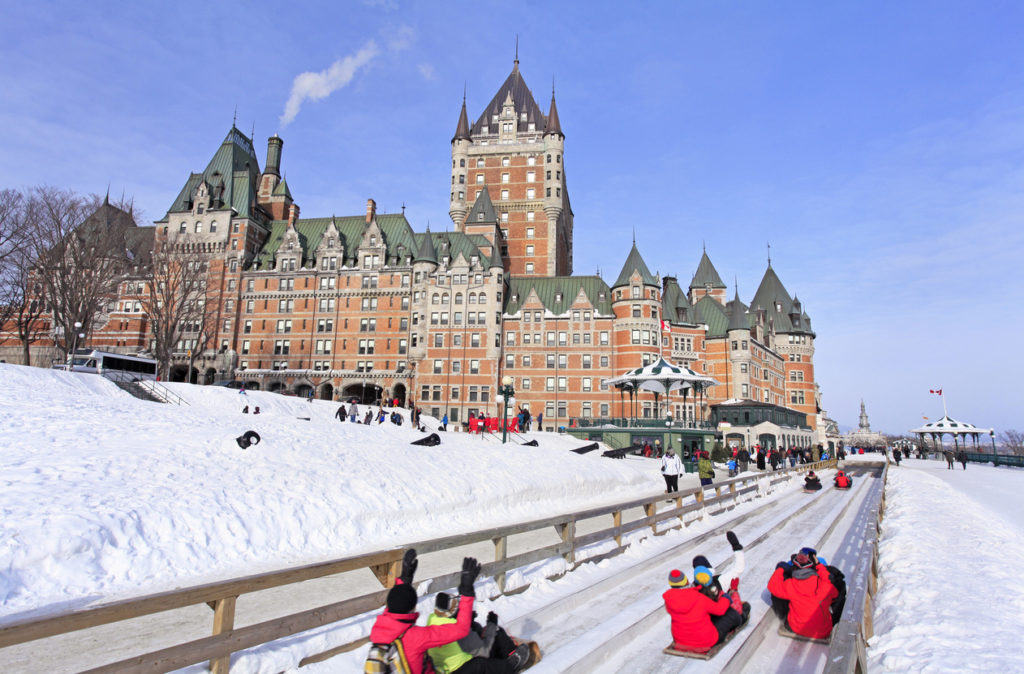 Come February, Québec City is home to the world-famous Winter Carnival. Spectacular parades, ice sculptures, and the legendary Bonhomme Carnaval bring life to the snow-covered streets. The city buzzes with activities like dog sledding, snow rafting, and ice canoeing on the St. Lawrence River.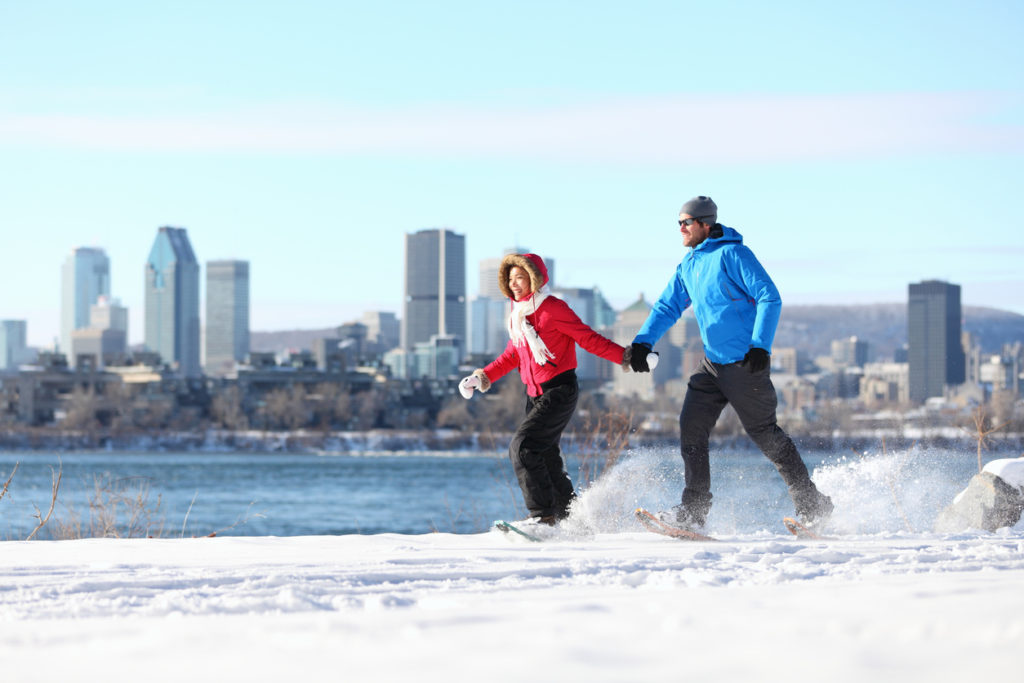 Just a short drive from Québec City lies the Charlevoix region, where skiers and snowboarders are greeted with a thrilling mix of terrains at Le Massif. With views overlooking the river, skiing in Charlevoix is a unique experience. Mont-Tremblant further west, offers world-class slopes and a vibrant après-ski scene.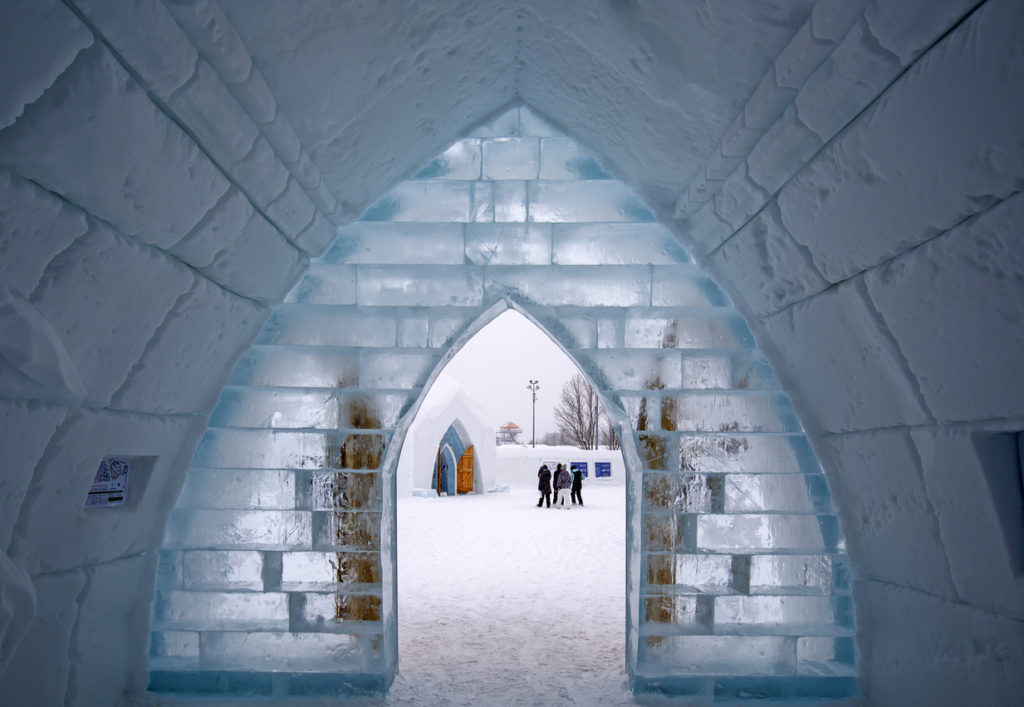 If you want to sleep in an icy wonder, Québec offers the Hôtel de Glace, North America's only ice hotel. The log cabins and Nordic spas are not too far away, nestled amidst snow-laden forests – perfect retreats to bask in tranquillity and soak in the warmth.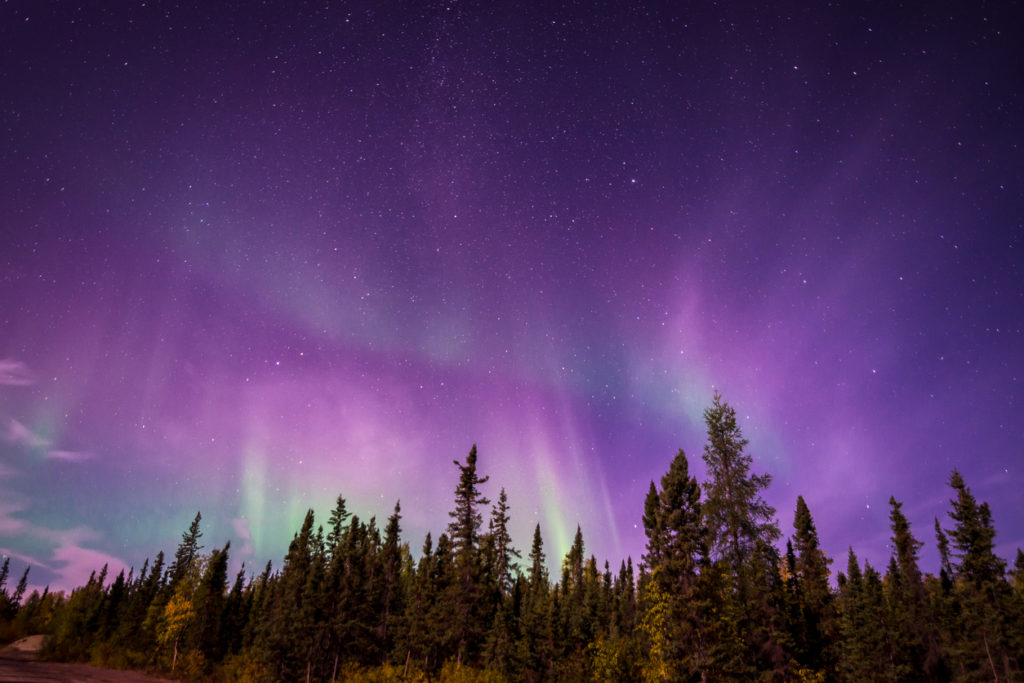 Venture further north, and you might catch the breathtaking Northern Lights painting the sky in hues of green and purple. Remote lakes turn into bustling ice-fishing hubs, where locals and tourists eagerly wait for their catch, huddled in cosy ice huts.
Winter also offers a unique chance to immerse oneself in Indigenous experiences. Learn about the Innu or Cree traditions, experience their way of life, or embark on guided wildlife expeditions.
And, of course, Québec's winter wouldn't be complete without its culinary delights. Warm up with a bowl of French onion soup or tourtière (a meat pie), followed by a serving of sugar pie or maple taffy made on snow.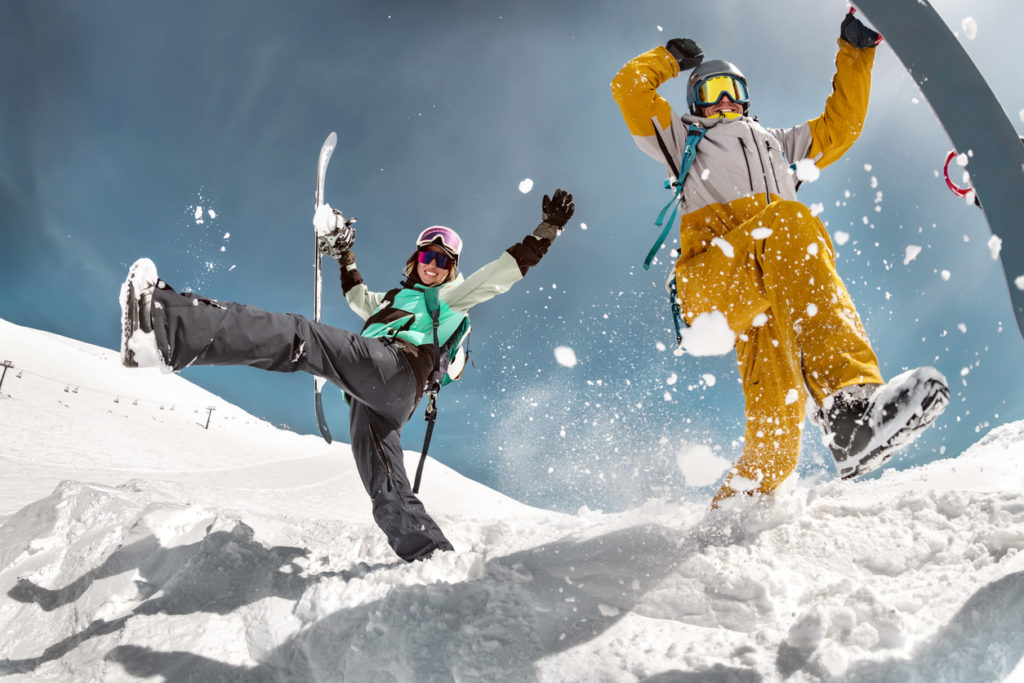 Winter Adventures, including Skiing
Apart from the downhill thrills, Québec offers countless trails for those who prefer the tranquillity of snowshoeing or the rhythmic glide of cross-country skiing. National parks like Parc National de la Jacques-Cartier become serene havens, blanketed by snow, where only the crunch of your footsteps or the whisper of skis breaks the silence.
For adrenaline junkies, the frozen waterfalls of Québec present an icy challenge. With picks and ropes, climbers can ascend these shimmering vertical wonders in areas like Parc National des Grands-Jardins. Whether you're a novice or a pro, opportunities and guides are available to ensure a safe and memorable climb.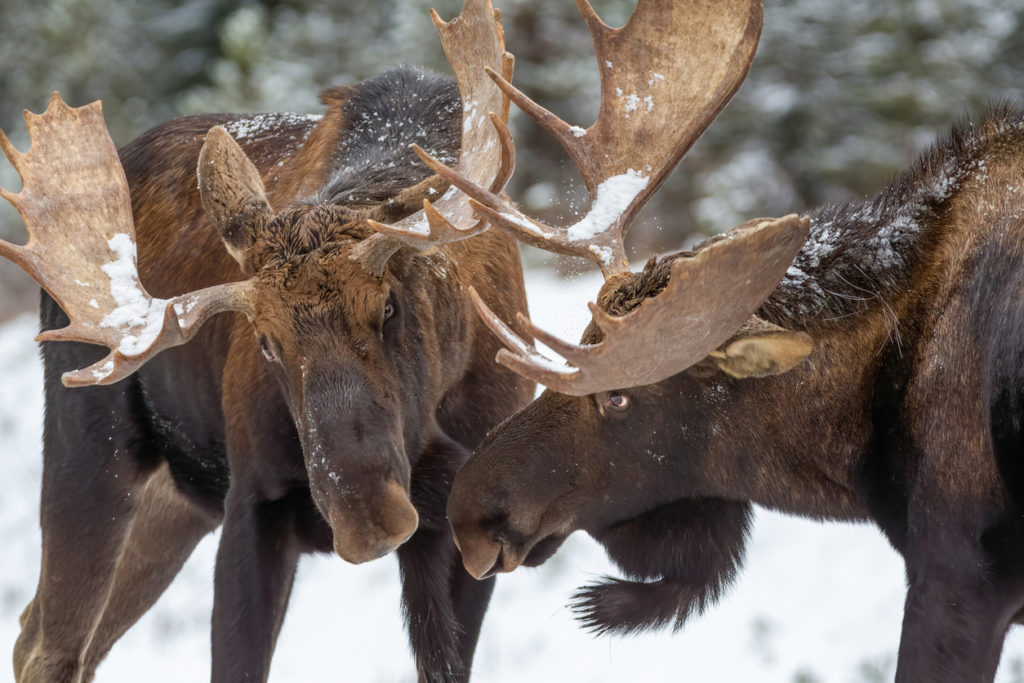 Québec's vast wilderness becomes a stage for nature's drama in winter. Watch for the majestic moose, shy lynxes, and playful otters. For a truly Canadian experience, embark on a winter safari to spot herds of caribou migrating in the snow.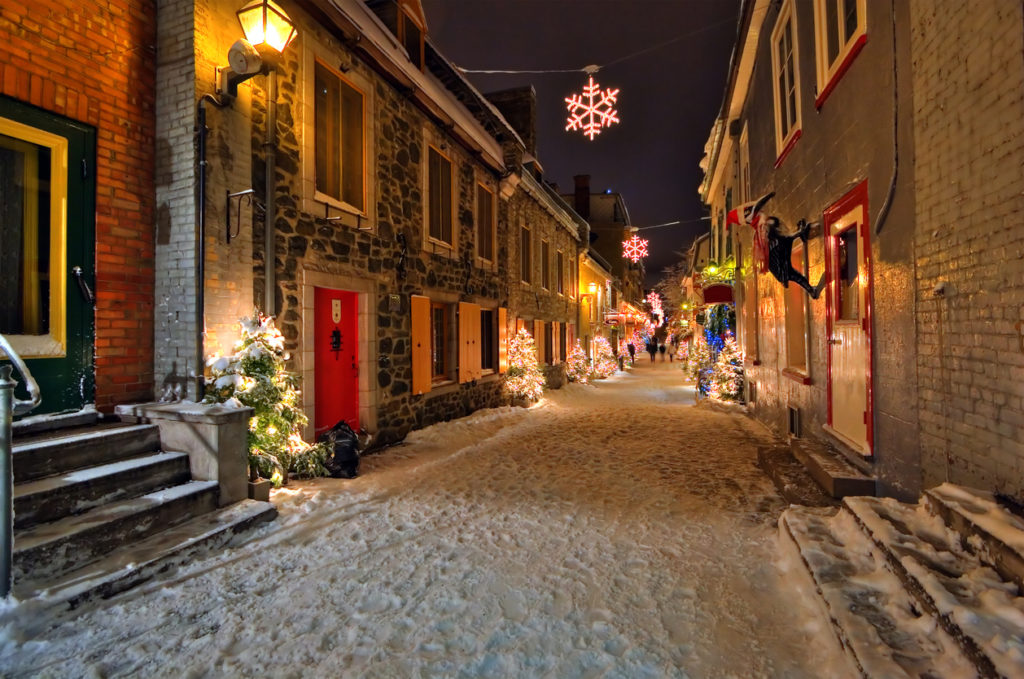 The Québécois are known for their joie de vivre, which shines even brighter during winter. Towns and villages come alive with winter festivals, celebrating everything from ice to music to local food. The streets echo with laughter, music, and the merry jingle of sleigh bells.
No visit to Québec is complete without exploring its artisanal crafts. Winter markets pop up across the province, offering everything from hand-knit mittens to artisanal cheeses. In cities like Montréal and Québec City, you'll find boutiques showcasing local designers, perfect for picking up unique winter fashion.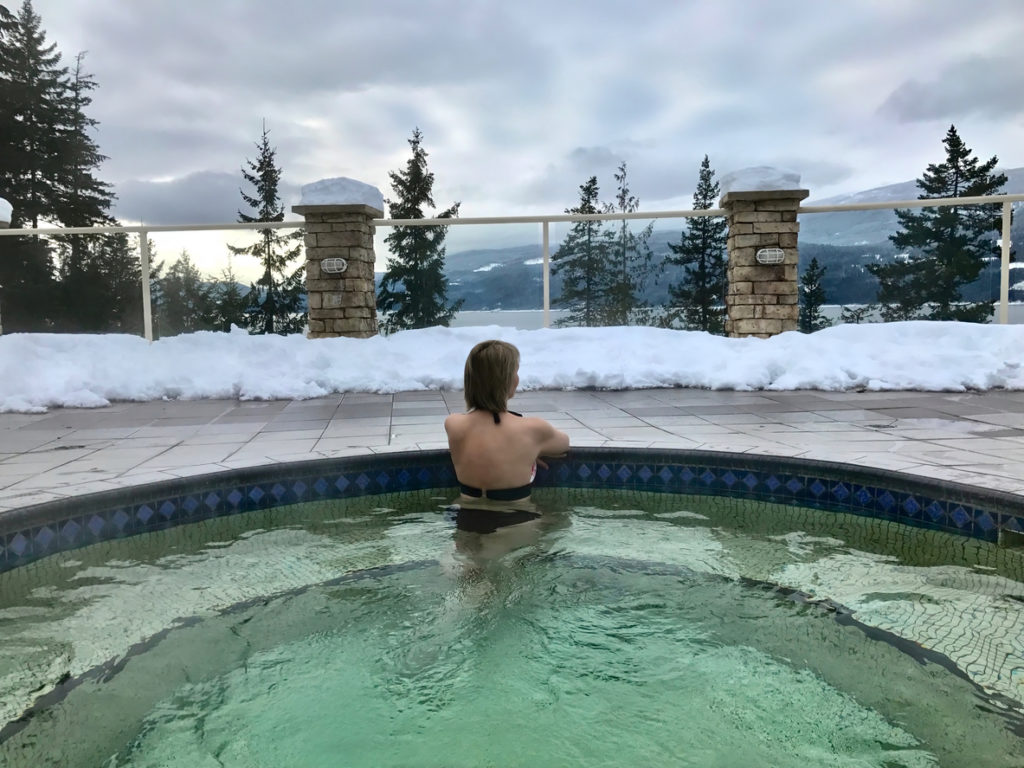 After a day of wintry adventures, nothing beats the warmth of a natural hot spring. Spas like Scandinave Spa Mont-Tremblant offer outdoor baths, saunas, and relaxation spaces, allowing visitors to rejuvenate amidst snow-covered landscapes.
Québec in winter is more than just a season; it's a mosaic of experiences waiting to be discovered. Whether you're an adventure seeker, a history buff, or someone looking for a serene winter getaway, Québec promises memories that will last a lifetime. So, bundle up, and let the frosty charm of Québec enchant you.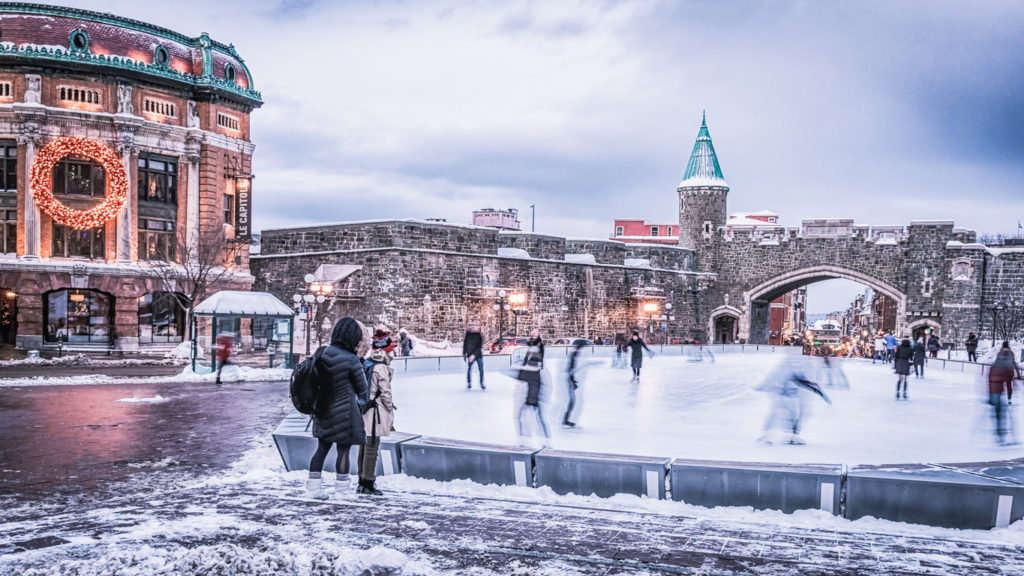 While winter in Québec can be fierce, it's filled with beauty, adventures, and moments of pure wonder. Whether you're watching the snow gently fall over historic streets, gazing up at a starlit sky in a remote forest, or simply savouring a cup of hot cocoa by a roaring fire, Québec's winter invites you to embrace and celebrate every frosty moment. So, pull on your warmest boots, wrap up in a scarf, and set out to explore the snowy splendour that is Québec.