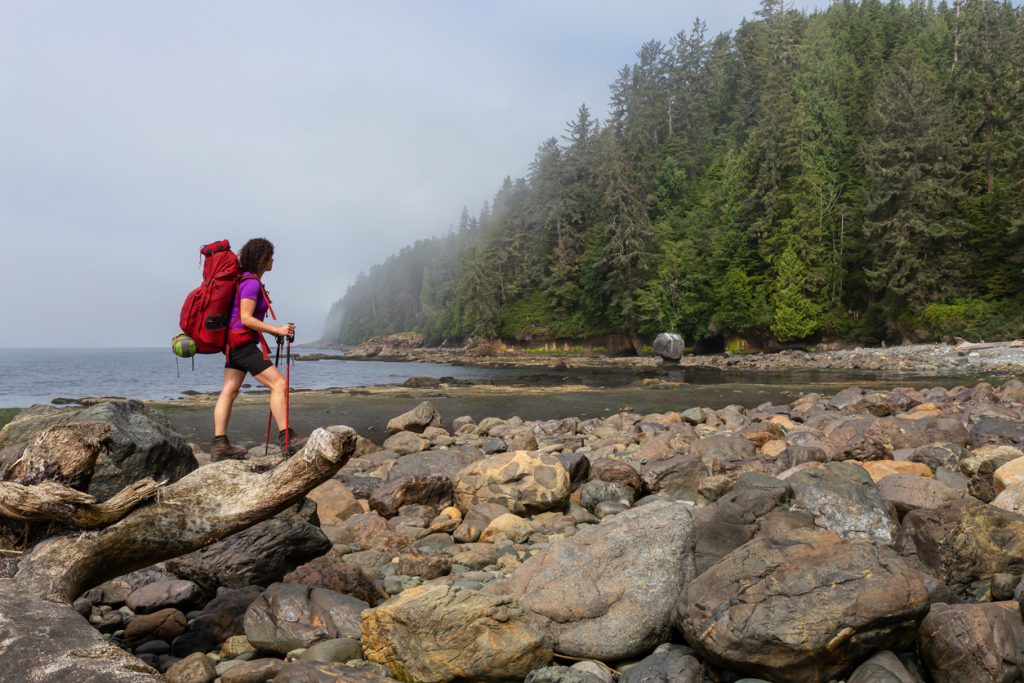 Whenever someone says British Columbia, one specific imagine pops in my mind: the never-ending fields of colorful tulips from Agassiz, a location in the Fraser Valley, only one hour away from Vancouver. However, since last year, the Tulip Festival moved to a different location, Chilliwack, and I can't wait to see the tulip extravaganza that this year will bring there.
It might not seem like an adventure to see the Tulip Festival, but considering that this was my first encounter with British Columbia, I just had to open with it. The scenery is breathtaking, fresh and colorful, a painting that you will only see probably in one other place – Keukenkof Gardens, near Amsterdam.
Now, let's talk about the real adventures that await in British Columbia. This is indeed the land for active vacations and fit tourists, although couch potatoes and weekend athletes too will definitely find some activities that will convince them to give it a try to outdoor fun. It's impossible to resist the outdoors of British Columbia.
From camping to cycling, trekking to hiking, kayaking to rafting, and golfing to fishing, all activities that involve nature have their own place in the realm we call British Columbia. While Victoria, Vancouver and Whistler are touristic destinations rich in urban activities, the province is all about outdoor adventures.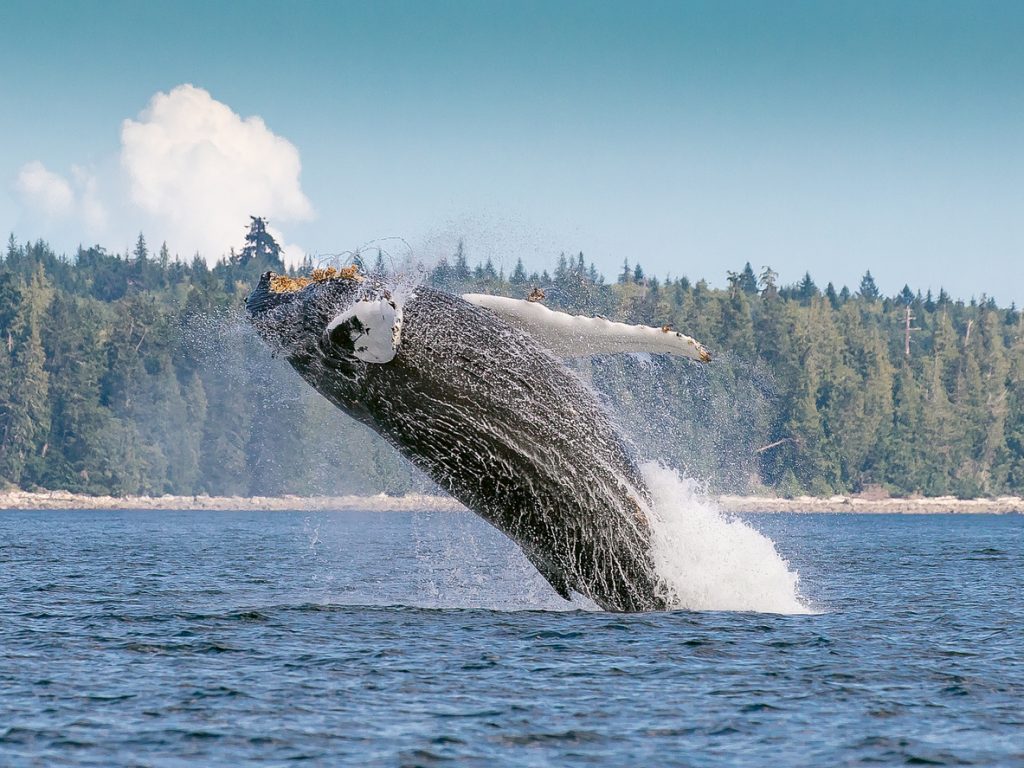 Connecting with nature, embracing the challenge
There are no less than seven national parks and 900 provincial parks in British Columbia, so you can only imagine the abundance of camping sites that await here. You can set up your tent at the foothills of the Canadian Rockies or go on an RV adventure along Alaska Highway. You can relax under the stars listening to the music of the Pacific Ocean or tell stories around a campfire. The choice is yours and the alternatives are endless.
Mountain biking is the perfect way to discover the breathtaking scenery that awaits in British Columbia, bikers of all skill levels easily finding the perfect tracks for them. There are lift-accessed bike parks and riding opportunities that will take you on top of the mountains, through the rainforest, on the roads of the countryside and in desert-like areas. Want to bike with your family? Choose the flawless paths paved in and near the cities of British Columbia for a safe and fun adventure.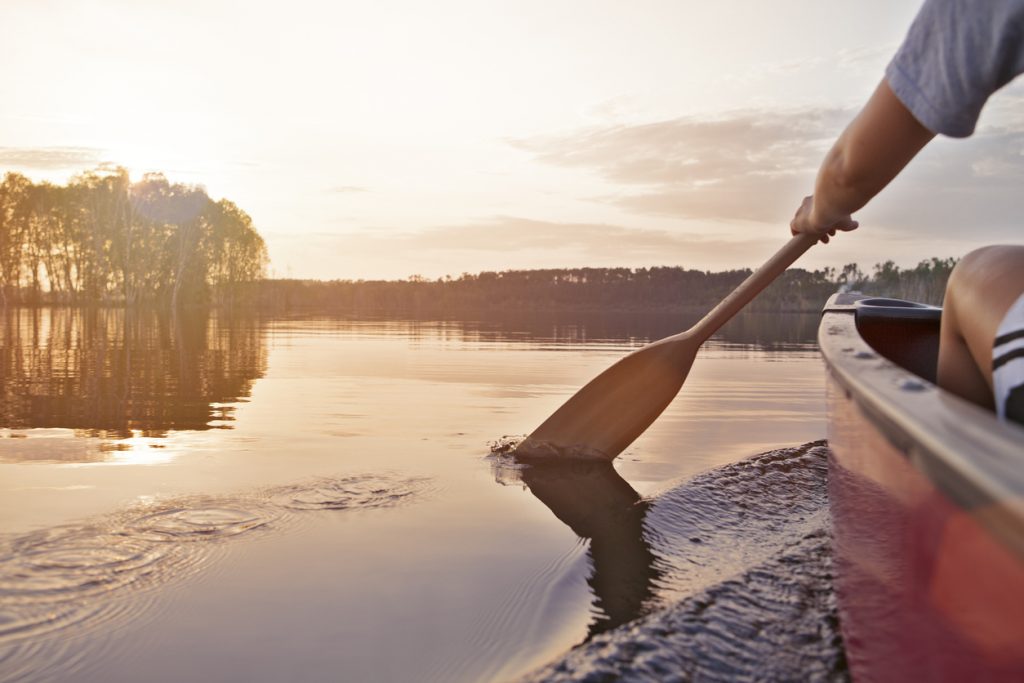 Considering the impressive number of parks and protected areas, it's only natural for hiking and cliff climbing to be a popular activity here. From short walks to long backpacking trips, you will find a variety of hiking adventures. The most popular trail in the country is the West Coast Trail situated on southern Vancouver Island, where hikers from all over the world gather to rise to the challenge and discover an incredible beautiful corner of nature. Along the Vancouver Island coast await trails that will lead your steps on sandy beaches and through lush rainforests. Are you looking for a real challenge? Check out the Rockwall Trail that will take you to meet imposing cliff walls, or the Berg Lake Trail where frowned pointed peaks can't wait to make your acquaintance. Climbing is reserved only to the bravest of you, in the Selkirk Mountains, where a true alpine playground is always ready to challenge rock climbers.
Whale watching and adventures on water
What do you think about whale watching? It's true that this adventure will not test your physical limits, but it's a wonderful adventure that you will probably never forget. Book your tent in a luxury camp on a remote island on the coast of Vancouver Island, a place where killer whales and humpback whales usually gather, and spot this magnificent creatures from up close.
And, since we're closer to water now, let's not forget about the numerous water activities that have found idyllic settings in British Columbia. The country is famous for its kayaking destinations created by a jagged coastline and beautiful islands and covers. The most popular kayaking departure points are Deep Cove, False Creek and Broken Group Islands. Canoeing is practiced by many in the Bowron Lakes Canoe Circuit in the Cariboo Chilcotin Coast area, while breathtaking waterfalls can be discovered during a canoeing experience in the Wells Gray Provincial Park.
Boaters will love the waters of British Columbia, which features no less than 27,000 km of coastline and over 200 marinas. A true labyrinth of islands, marine parks and inlets, rich in wildlife, the coast of British Columbia is perfect for boating and sailing.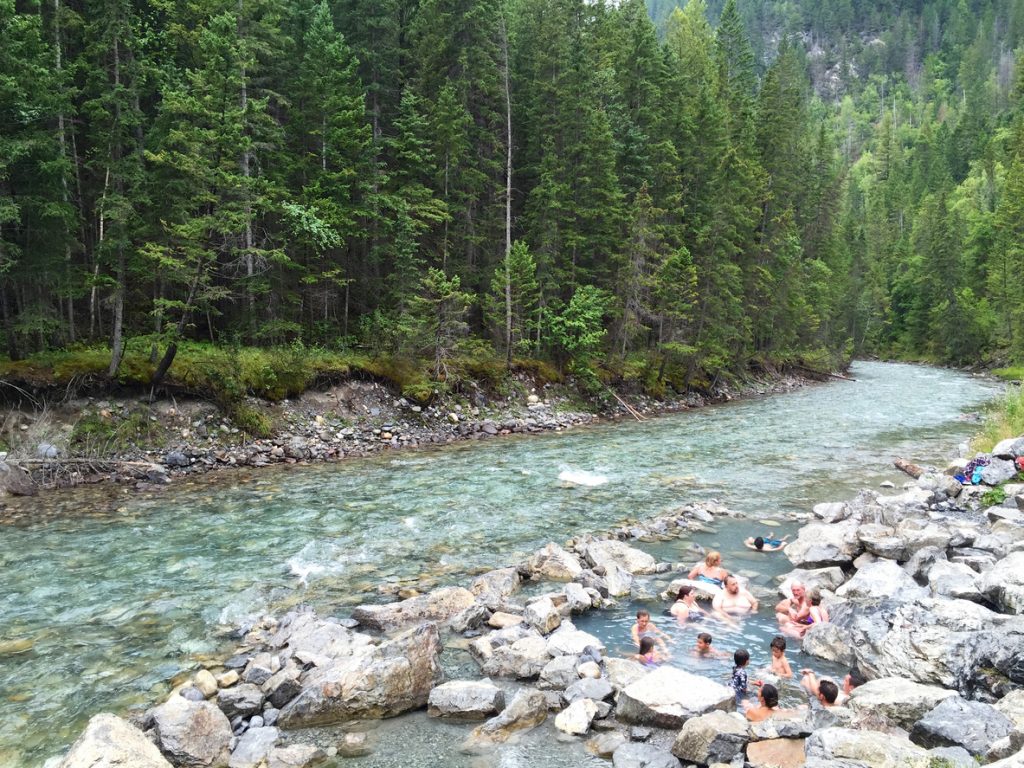 Summer or winter, you'll always have fun
Now, if this is just too much adrenaline for you, and you're visiting British Columbia in summer, I have just the right type of activity: being lazy on a beach. You will find any type of beach you can imagine here, from urban and sandy strips of sand to remote strips of pebble. The most spectacular of all are along the mainland coast, Vancouver Islands, Queen Charlotte Islands and Gulf Islands. They are perfect not only for sunbathing and swimming, but also for surfing, waterskiing, fishing and boating.
When winter comes, skiing and snowboarding become the kings of outdoor fun. There are about forty resorts in British Columbia, with the crown jewel being Whistler Blackcomb. The many national and provincial parks are the perfect setting for backcountry ski, while Bugaboos in the Kootenay Rockies becomes THE destination for heli-skiing. Mackenzie, Wells, Sicamous and Pemberton seem created by natures especially for snowmobiling fans, and more than 50 Nordic ski areas offer an idyllic and safe background for night skiing. Winter is also the season of ice climbing, snowshoeing and dogsledding in British Columbia, so come prepared to have the best winter time of your life.
And this is just the tip of the iceberg when it comes to adventures in British Columbia! It will take you years, passion and dedication to experience all that this land has to offer and discover its endless resources of fun activities.